Most Useful Customer Reviews
Nick Christofalos
Canada
ToughGuard OnePlus One Rubberised Case - Black Product Reference: 46787
20th January 2016
outstanding protection
I got my wife a oneplus one as a gift and she wanted a case for it. So this is what I bought her. She dropped her phone on the sidewalk wile crossing the street and nothing happened. After about a month she dropped her phone while on the 4th floor in the elevator and it actually fell inside the gap between the elevator door and the floor. She heard a shatter and figured that the phone had broken into pieces. The maintenance man retrieved her phone from the basement and it was still in perfect condition. The case had absorbed the impact and had broken. But it did it's job. the phone was still perfect. This is both a testament to the phone and the case that protected it.
---
Adam
United Kingdom
OnePlus One
29th July 2014
Lovely Case
Well made and designed case. Has enough wrap around to protect the phone screen when placed face down. Has enough strength to feel solid and unbreakable when taking it off. The powder coated texture feels great and grips your hand nicely without sticking too much when putting it away in your pocket and such. The cut outs give enough space to easily press the buttons and insert the micro USB cable. Only down side seen so far is the texture is already starting to rub off of the corners and I've only been using it a week. I like the weathered effect it gives but it may not be up to everyone's standard.
Read 27 customer reviews
|
Write a review
---
Why Buy?
Made from rubberised plastic

Offers long lasting protection with access to all ports and features

Gives your device extra grip to avoid dropping

Made to measure so adds virtually no extra bulk
---
Description
Made from rubberised plastic
The ToughGuard Rubberised Case combines a mixture of protection and style making this the perfect accessory for your OnePlus One. Each ToughGuard is made for long lasting protection, as they are each made from durable rubberised plastic.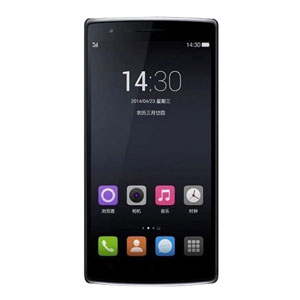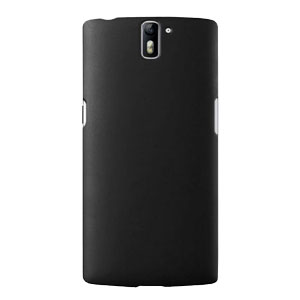 Offers long lasting protection with access to all ports and features

Professional enough for work and sporty enough for play, the unique tough gel material provides the ultimate protection for your OnePlus One. It is custom moulded to fit the OnePlus One, protecting all the corners and providing cut-outs for the important features such as the charging and headphone sockets.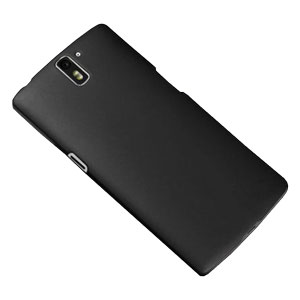 Made to measure so adds virtually no extra bulk
This ToughGuard is made specifically for the OnePlus One and is the perfect protective case, which still maintains the slim profile of the OnePlus One - ensuring that no unnecessary bulk or weight is added.
---