Most Useful Customer Reviews
Fraser Girvan
West Midlands
Sony Z2
9th June 2014
Cheap and fairly cheerful
I bought this accessory pack last week; here's what I think of it : Desk stand - works well but only in landscape, falls over when phone is upright Screen guard - looks OK but haven't put it on as one came with the phone Key ring stand/stylus - handy little stand like it! Case - fits the phone well, seems a bit brittle but does the job without being obtrusive Car charger - decent quality and has additional USB slot which is useful Car mount - if you have a vertical windscreen it might work but the spring action is VERY stiff and fitting it to the windscreen while the phone is plugged into the charger is impossible (size and angles are all wrong) so I am not using it :-( Overall a cheap and fairly cheerful accessory pack!
---
Read 6 customer reviews
|
Write a review
---
Why Buy?
Protect your Sony Xperia Z2

Mount and 'charge' your Xperia Z2 within the car

View content hands-free with the included holders
---
Description
Own a Sony Xperia Z2? Then why not lavish your phone with a number of lightweight, portable and extremely useful accessories - all in one fantastic pack.
The Ultimate Sony Xperia Z2 Accessory Pack features six super useful items which will improve its protection, charge the device within a vehicle and provides a selection of phone mounts whether you are at home, in the office or in the car.
The 'Ultimate' pack includes:
Polycarbonate Case
5x MFX Screen Protectors
Car Charger
Car Holder
Desk Holder
Mini Portable Desk Stand / Stylus
Each accessory in the pack is designed to work with each other - so for example if you wish to use your phone within the desk stand or the car holder, you don't need to remove the included polycarbonate case.
Polycarbonate case - 100% clear
The included case provides stylish protection for your Xperia Z2. With its clear transparent attributes, it wraps around your phone without adding any additional weight or bulk to your handset, but still allowing you complete access to all of the ports and features. Its design means it can be applied and removed from your Xperia Z2 in seconds, but with cut-outs to use the camera and the charging ports that allow you to use the case with complete access to the Xperia Z2 without having to remove it.
As the case adds no extra bulk to your Xperia Z2, it works perfectly with all of the included accessories in the pack and also allows you to use your phone with the desk holder and the mini portable desk stand without having to remove the phone from the polycarbonate case.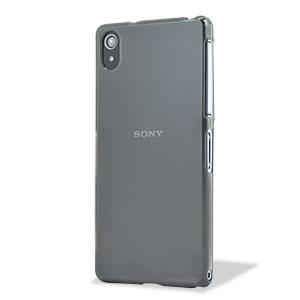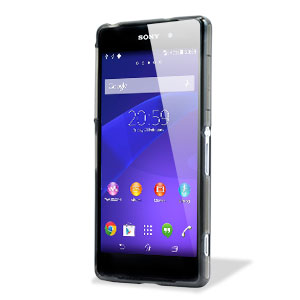 Five MFX Screen Protectors
Prevent scratches appearing on your smartphone display with one of the five included screen protectors.
Crystal clear viewing of the display while not interfering with any of the touchscreen functionality.
Xperia Z2 Car Charger
The Xperia Z2 car charger ensures that your Xperia Z2's battery stays topped up while you're in the car with its powerful 2.4A output. With a built-in cut off, the car charger can detect when your Xperia Z2's battery is fully charged and it will automatically stop charging to ensure that no damage is caused to your Xperia Z2. The metre long cable means that you can use it perfectly with the included car holder, so if you need to use your Xperia Z2 as a sat nav, you can be sure that your battery won't run out while you are on your journey.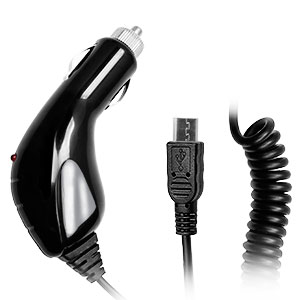 Xperia Z2 Car Holder
Suitable for use attaching to either a car windscreen or dashboard, the Sony Xperia Z2 Car Holder positions your smartphone within a comfortable distance from your eyesight.
Folds 90° and rotates a full 360° providing a variety of useful viewing angles, while also allowing you to use either a portrait or landscape position.
Features soft pads with adjustable arms that carefully cushion and grip your smartphone, even when a slim cover is used.
Ideal for using your handset as a sat nav (satellite navigation) device, providing a location for your smartphone screen that is easy to read at a glance.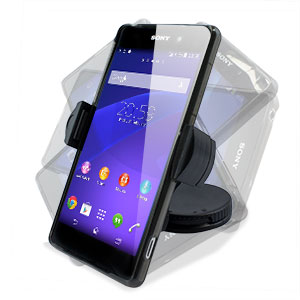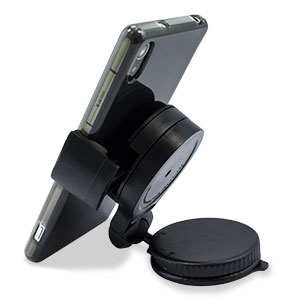 Xperia Z2 Desk Stand
The desktop holder is perfect for viewing your phone at home or in the office. Its stylish and sleek design means that it won't look our of place on your desk.
Features a special adhesive that doesn't leave any residue that holds your Xperia Z2 securely with its impressive grip, without fear of the holder falling over and damaging your Xperia Z2. It can be used in either portrait or landscape modes making the holder perfect for writing texts / emails, browsing the internet, playing games, viewing videos and even for making video calls.
Better yet, you can also attach the desktop holder to other flat surfaces including shelves, cabinets and even tiles due to its strong and effortless grip.
The special adhesive is designed so that it allows you to attach the phone with or without the included polycarbonate case and it still allows room for you to still use an Xperia Z2 charger while it's in the holder.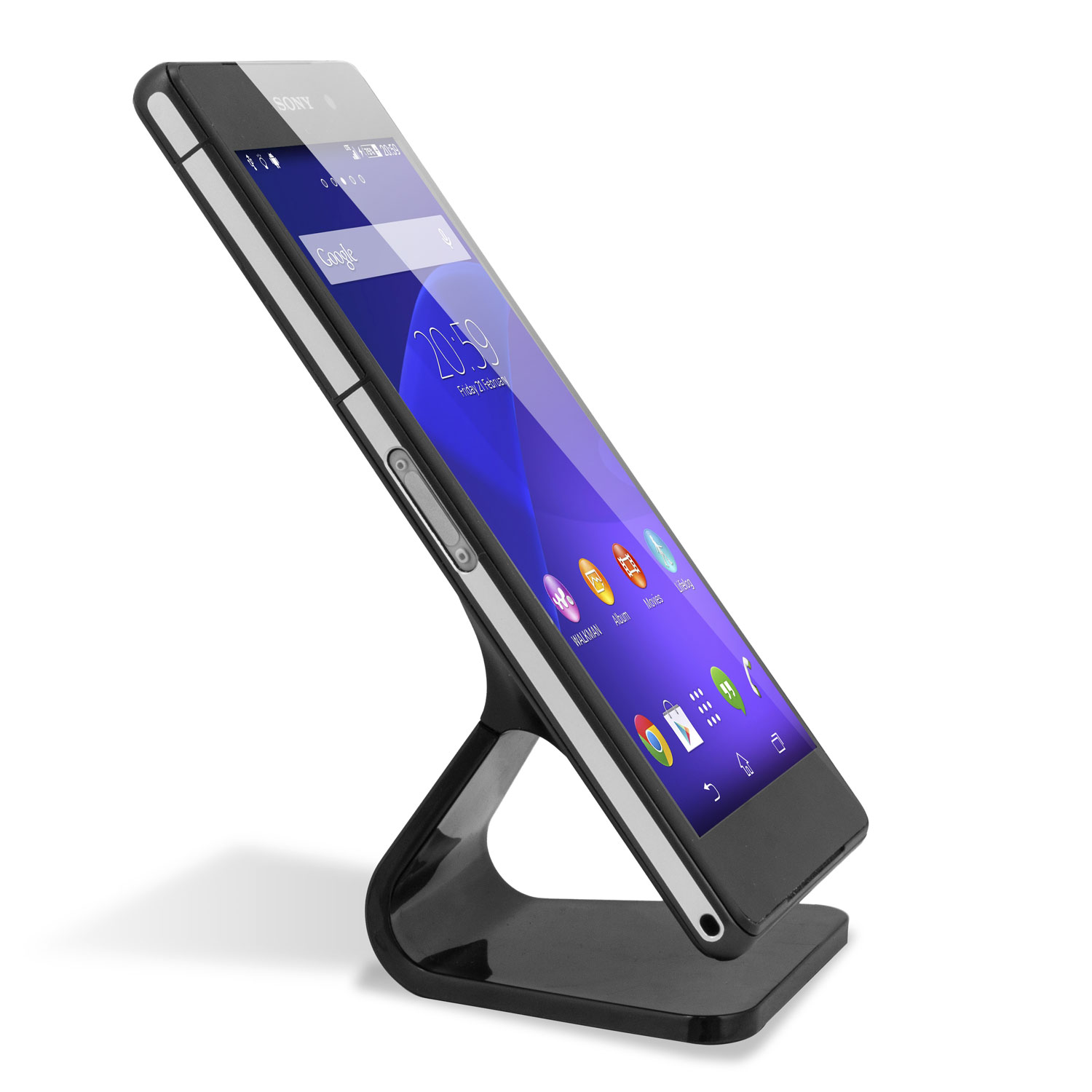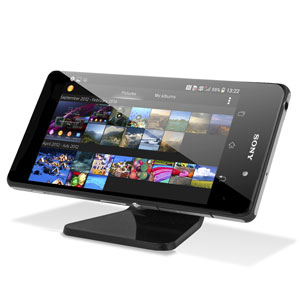 Mini Portable Desk Stand and Stylus
Enjoy the convenience of this portable desk stand and stylus that you can carry in your pocket or bag.
This mini stylus flips open creating a portable desk stand for your Z2. Not only that but it has a microfibre pad on it too that is ideal for helping to get rid of any unwanted fingerprints or marks.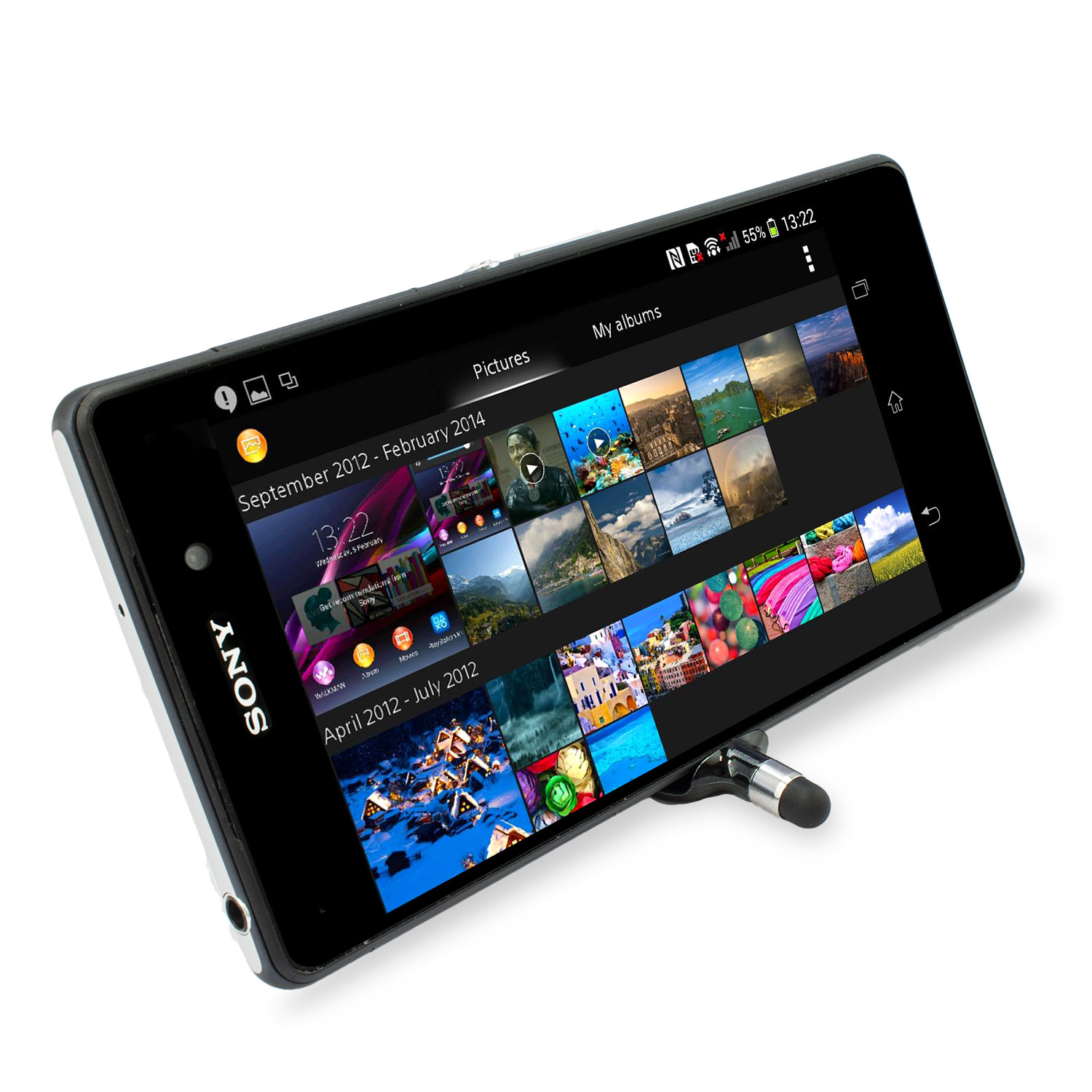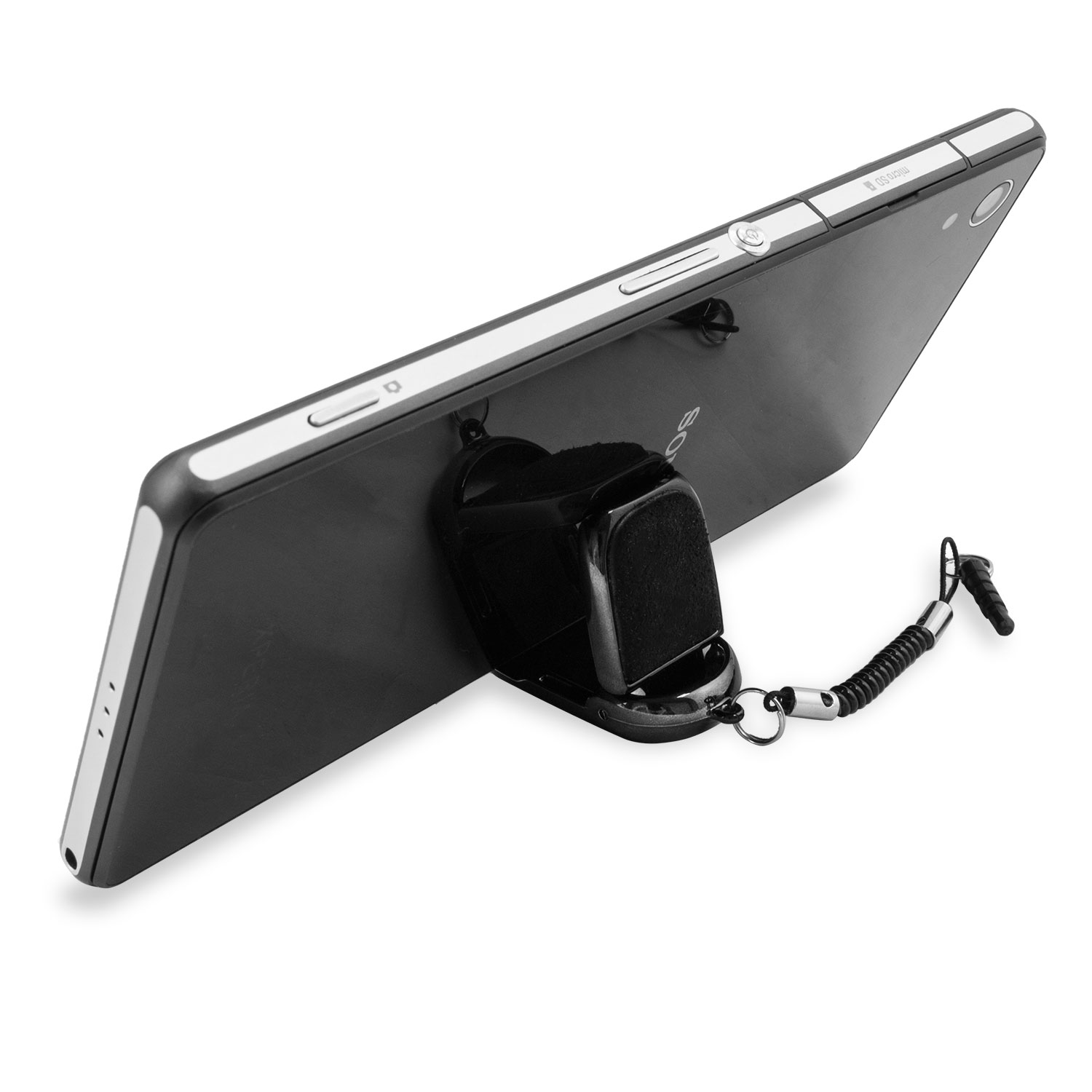 Please note: The component parts of this pack may differ slightly to the images used to illustrate the pack on this page, however, replacements will be of equal or greater quality if an adjustment is made.
---