Why Buy?
Protect your iPad Mini 4

Mount and 'charge' your iPad Mini 4 within the car

Metal tablet prop stand

View content hands-free with the included car holder and case with stand
---
Description
Own an iPad Mini 4? Then why not lavish your tablet with a number of lightweight, portable and extremely useful accessories - all in one fantastic pack.
The Ultimate iPad Mini 4 Accessory Pack features six super useful items which will improve its protection, charge the device within a vehicle and provides a selection of mounts whether you are at home, in the office or in the car.
The 'Ultimate' pack includes:
FlexiShield Gel Case
5 x MFX Screen Protectors
Car Charger
Car Headrest Mount
Stylus
Each accessory in the pack is designed to work with each other - so for example if you wish to use your tablet within the car holder and charge the device, you don't need to remove the included case.
FlexiShield Gel Case
Custom moulded for the iPad Mini 4, this case will give excellent protection against everyday knocks, drops and scratches to ensure that your Mini 4 remains looking as good as it did from the moment you first took it out of the box.
This FlexiShield case is designed to be slim, lightweight and strong, without adding virtually no extra bulk to your iPad Mini 4.
5 x screen protectors
Keep your iPad Mini 4's screen clear from scratches and scrapes that could hamper your visibility with the easy to apply 5 pack of screen protectors. By creating a tough barrier between your screen and the world, any damage will be done to the screen protector and not the tablet, keeping your device looking good as new.
Metal tablet prop stand
This small, lightweight and foldable metal stand is perfect for holding tablets wherever you are. It has adjustable arms and legs so you can ensure the perfect fit and angle for your device. This will support your tablet in both landscape and portrait, so you can vary between activities. As the stand folds away, it is extremely travel-friendly and can be placed into any bag for easy travel convenience. Where you go and where your tablet goes, so this stand will go. This stand will hold any tablet, in or out of its case.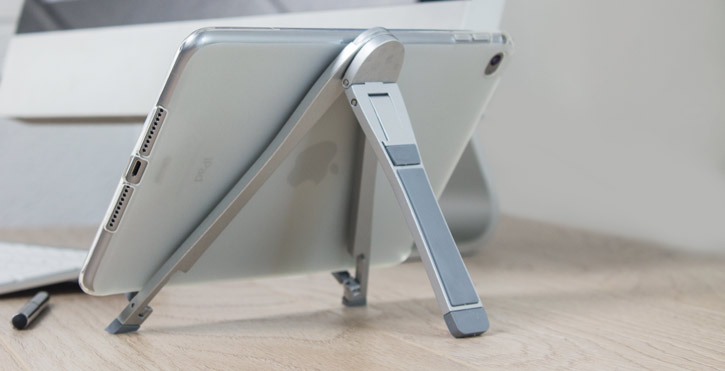 Car charger
Featuring an output of 2.4A, the Lightning car charger is suitable for use with many Lightning compatible smartphones and tablets and even has enough juice for large and intensive battery devices - ensuring that your favourite hardware are kept fully charged wherever you are.
This accessory also features a built-in USB port, so you can charge an additional device that has a USB charging cable. This makes it an essential accessory for your vehicle.
Car headrest mount
The iPad Mini 4 Car Headrest Mount allows you and your family to enjoy your tablet on the move. This is the perfect solution for entertaining children and fellow passengers with movies, music and games to make long journeys more enjoyable.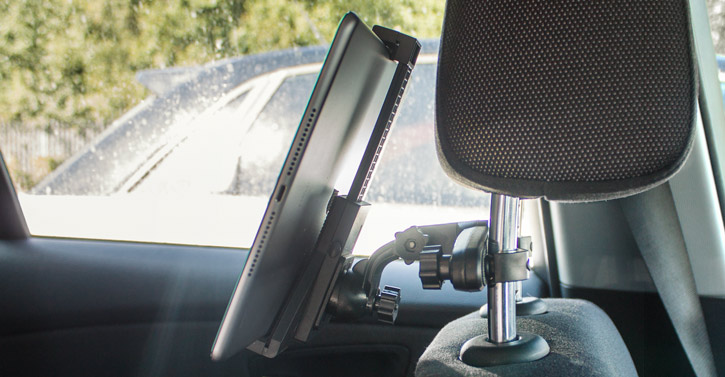 Stylus
The stylus features an omnidirectional tip, which you are able to use on-screen in any direction you wish. This allows for accurate on-screen movements, drawings and precision touches.
With the use of a stylus, on-screen fingerprints and smudges will be significantly reduced - improving screen clarity, enabling you to use your tablet for a much longer time without getting frustrated and having to clean it.