Most Useful Customer Reviews
Anonymous
Unknown
Samsung Galaxy S2
7th December 2012
Nice all round charger pack
This has all you'll ever need to charge your phone: from the wall socket, in the car, and via USB on your computer. Slpendid.
---
Danny Hardwood
Lincoln
Samsung Galaxy S3
29th May 2012
Love it!
This just turned up for my brand new Galaxy S3 which I managed to get a couple of days early, everything in the pack looks really high quality, a great value for money kit that I would recommend to anyone.
Read 15 customer reviews
|
Write a review
---
Why Buy?
Comes with 3 different charging solutions - mains, car and USB cable

Mains and car charger have a 1amp output for faster charging

Small and discreet car charger sits flush in your car

4'5" mains charger lead reaches anywhere you need it to

USB cable is designed to sync your phone whilst it charges
---
Why not View a video about this product?
Description
The Capdase 3-in-1 charger pack is the only charging pack you'll ever need to buy. Complete with 3 different charging solutions, it allows you to always have a way of charging your device. Whether you're at home, in the car or in the office, you can always ensure that your phone is fully charged.
1amp mains charger for fast and convenient charging

The pack comes with a 1amp mains charger, this is designed to provide you with a faster charging rate, ensuring that your phone is fully charged up and ready to go when you are. The charger is made to be small and discreet and the soft, matte black finish doesn't look out of place with any environment. The cable measure's at 4.5ft meaning that you can easily plug the charger into any wall socket and have the phone in easy reach from yourself.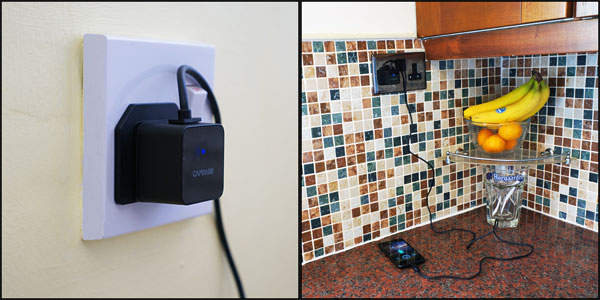 1amp car charger allows you to charge your device whilst running apps such as Sat Nav
The included car charger is equally as good. Again it offers a 1amp output so you can charge your device whilst you're driving and still run apps such as Sat Nav whilst your phone charges. It's designed to be ultra slim, offer a flush finish to your cars cigarette lighter so it doesn't pertrude and look unsightly. The charger comes with a USB socket which allows you to combine it with the included USB cable, not only does this give you the freedom to move it from car to car easily, but it also means that you can leave it plugged into your cigarette lighter socket when you get out and just take the USB cable with you.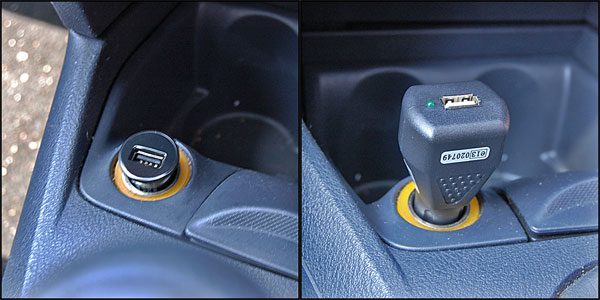 Use any other USB cable with the car charger adapter
The USB port also allows you to plug in any other USB cables which you have, so if you have more than 1 device which takes a different charging port, as long as you have a USB cable, you can still use the Capdase charging adapter to charge your device quickly and easily.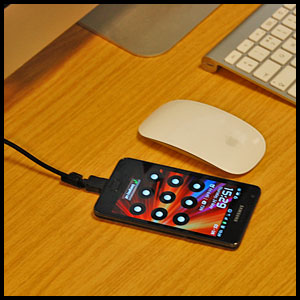 4'11" cable allows you to charge your device from any USB port
The USB cable is 4'11", meaning that it'll easily reach any USB port which you need to plug it in and still let you keep the phone on your desk. It's designed so that it not only offers you a charging solution whilst you're at your computer, but you can also pair it with the car charger as well. This allows you to hold your phone in an in-car holder and charge the device from the cigarette lighter adapter.
Not only charges your device but it syncs as well
The USB cable also allows you to sync your device with your computer, so if you have files you'd like to back up to your PC or music which you'd like to transfer to your phone, this cable is the perfect accessory for doing that. It will also charge your phone whilst it's doing it!
Micro USB connection charges a large range of devices - including future devices
The USB cable and the mains charger both come with a MicroUSB charging adapter, this means that they will charge any device which has a MicroUSB charging port. This is perfect if your have more than one handset, but it also means that as new devices are being released, all with Micro USB ports, it'll still be perfect if you change your handset in the future.
---
Key Details
Charger Type: Car Charger, Mains Charger, USB Charger
---
What's In the Box?
1 x Car charger
1 x mains charger
1 x MicroUSB cable