Most Useful Customer Reviews
9th January 2014
will never lose my key's again!!
this is brilliant, the radar takes you to the spot, and the alarm function can help you pin point the item if it is out of site. it has saved me from hunting for my keys and getting stressed in the morning rush to work.
---
Nik
Bexley, Kent
Samsung Galaxy S3
3rd January 2014
StickNFind
Some aspects of StickNFind work well. The documentation says that the app will only show distance and not direction, but I have found with S3 that the distance reading varies when the phone is held vertical and rotated through 360' which enables direction location. The Locate Sticker and Map applications work OK but the Leash Application is unreliable. It seems to eat up battery life on the phone and I cannot get the web application to work at all.
Read 3 customer reviews
|
Write a review
---
Why Buy?
Small discrete sticker

An Amazing App

Virtual leash system

"Find It" Alerts

Long workable range and battery life
---
Why not View a video about this product?
Description
Small discrete sticker
StickNFind Stickers are only 0.16 Inches (4.1mm) thin and about the same size as a 10p piece.
Due to its small size, a StickNFind Tracker can be easily stuck on to many items.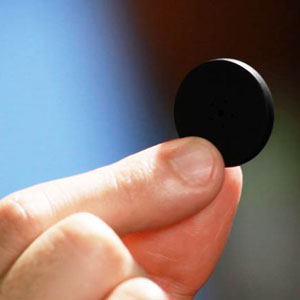 *PLEASE NOTE: For StickNFind to function correctly on Android devices you must be running Android version 4.3, 4.4 or higher.
An Amazing App
To display all of your StickNFind devices in range, you use the Radar screen on the free downloadable app. Simply select the Sticker on the radar screen and track it.
Press a button to make it buzz, flash or even do both - enabling them to be located in the dark.
The radar screen can only be used to approximate the distance of the StickNFind from your device, but not the exact direction. Once you have located an item you would like to find on your Radar screen, begin walking in a specific direction and see if you are getting closer or further from the blue dot on your Radar screen.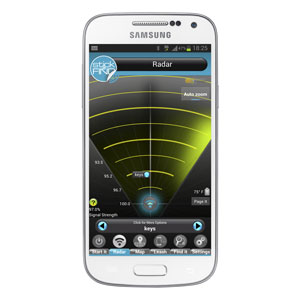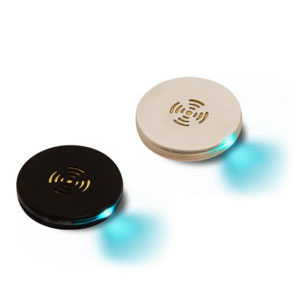 Virtual leash system
This feature allows you to create a virtual leash on a sticker, so that if it moves away more than the approximate selected distance from your phone - your mobile will alarm you. This is ideal for ensuring your pets are close by.
You can even select a different type of alarm for each individual Sticker.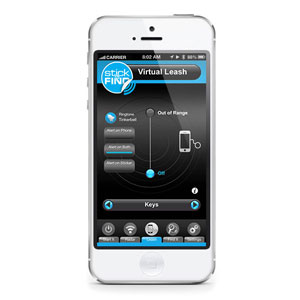 "Find It" Alerts
If you are looking for a missing StickNFind sticker that your phone cannot find or is simply not in range, you can either walk in a specific direction until the StickNFind Sticker appears on your radar screen or depending on the situation, the sticker will eventually become in range and your phone will then alert you.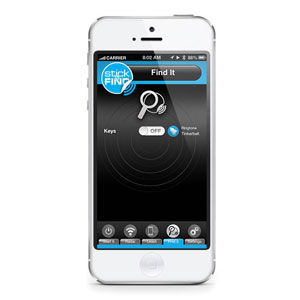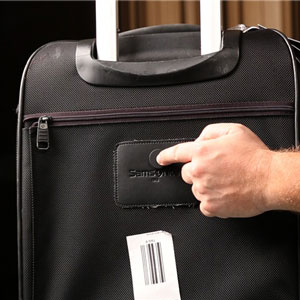 Long workable range and battery life
StickNFind Stickers include a range of around 100 feet (33.3 meters), with a battery life that lasts for over a year.
StickNFind uses a standard watch battery, so it is easy to replace.
Technical specifications:
Connectivity: Bluetooth 4.0 (Bluetooth Low Energy)
Range: Approximately 100 feet line of sight
Battery Life: Lasts up to 1 year (based on 30min. a day use)
Battery Type: CR2016 watch battery (replaceable)
Diameter: 0.98 Inches x Thickness 0.16 Inches (24mm x 4mm)
Weight: 0.15 ounces (4.5 grams)