Most Useful Customer Reviews
18th December 2012
Service and communication rating only
Bought as Christmas present so as yet not used. However service was excellent, was out of stock, however was kept fully informed and given option to change mind if necessary. Fortunately it was available in time for Christmas
---
Robert Chipchase
Birmingham
Galaxy S3
2nd August 2012
Always been happy using Mobilefun.
Iv used Mobile fun for along time,Never have i been disappointed,items i have ordered was delivered quick,and items as described,Many Thanks,Bob.
---
Read 130 customer reviews
|
Write a review
---
Why not View a video about this product?
Description
Exclusive to MobileFun The Stick Um! universal in car holder - Stick 2 devices on your dashboard for whilst you're driving.
Why Buy?
Universal dashboard mount

No sticky residue as no adhesive pad required

Re-mountable wherever, again and again, so can transfer between cars

Works with practically every phone

Dimpled dashboards? No problem!

Holds phone, iPod or MP3 players in portrait or landscape

Hold more than one device at a time

Position your device where you like.

Unlike other holders the Stick Um! doesn't block your view of the road or your air vent. The Stick Um! is designed with an easy to use unique sticky pad which can be positioned anywhere on your dashboard and a strong metal holder which is designed to withstand the bumps and turns whilst you are driving to hold your phone securely in place.
Even if your dashboard has a dimpled or textured surface the Stick Um! will still offer maximum grip meaning your phone will stay secure. The simple design of the Stick Um! means that you can simply stick it to your dashboard and go in seconds.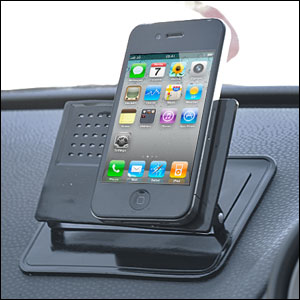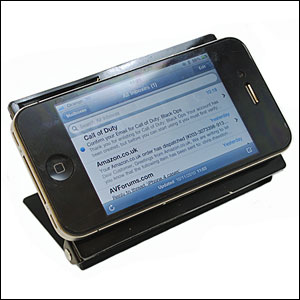 Just Stick and Go
This holder is designed to hold any device in position. It holds using a innovative material which grips the device and you don't have to attach anything to the back of your phone to make it work. It is even designed so if your phone is vibrating frantically it will still stay in place. The holder is able to do such a feat thanks to the innovative surface which is made from a high tech rubber material. Your phone is held so firmly you'll think it has been glued down – but there is no sticky residue on the phone or on the Stick Um! holder.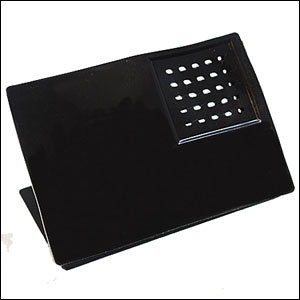 This means that you can just drop your phone, iPod or MP3 player into the holder and theres no fiddly arms or adjusting to make it fit - Simply stick and go. The design of the Stick Um! also means that you can secure your phone to it even if your phone is enclosed in a case, providing the case has a flat back surface.
Two devices? no problem!

The Stick Um! is designed larger than the average holder allowing you to hold 2 devices on the holder at the same time, which is perfect if you have got a phone and Mp3 player. Its also perfect for holding any sat nav device you have, such as TomTom, which is larger than your mobile phone.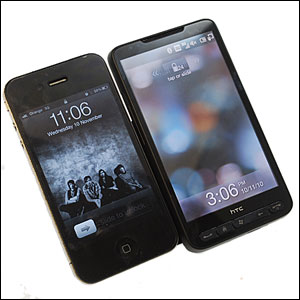 How to use

Find a flat, clean surface
Apply the Stick Um!
Drop the clamp
Stick your phone to the Stick Um!
Long Lasting - So Simple To Maintain
As dust slowly builds up over time the adhesive properties reduce. Simply wipe the pad with a little water and wipe with a clean cloth. (be sure not to use solvents or alcohol wipes). This will restore the Stick Um's magic holding properties.
Dimensions:
Holder: 100mm x 55mm
Adhesive pad: 122mm x 100mm