Most Useful Customer Reviews
Vic Woolf
Wickford
Sound wave sw50 Blutooth Speaker
4th May 2014
Great hands free
Wanted something to sit on the desk to use for confrnce calls and or as a handsfree device for calls so I could write as I listened. This product is fantastic for this purpose the microphone being sensitive enough to enable you to move away from the device and still be heard As a plus it's an excellent little speaker
---
Paul
Essex
Iphone 4s, ipad, Nokia 201 asha
20th October 2012
Soundwave SW50 Bluetooth speaker review
Ok, Since making a purchase months ago from MobileFun, i receive regular offers, i had been looking for a good quality sound speaker that i could wirelessly connect my iPhone/ipad to when at home to listen to my music without connecting up wires. I had read several reviews in Stuff and T3 magazine on different devices but they were all + £100 in price which i felt it didnt warrant spending that much. THEN, i received my regular MobileFun special offers e-mail, and the 1st thing that caught my eye was the SW50 Bluetooth speaker system selling at £19.99, Ill be honest prior to reading customer reviews my initial thoughts were "bet that sounds great for that price and at the size it is!" But after reading 3 or 4 customer reviews all raving just how great this device was, at £19.99 i felt its worth the risk and ordered one. It arrived the very next day which impressed me as i didnt order it until lunchtime the day before, On taking it out the box it was smaller than it appeared in the photo and my thoughts were "oh dear this im gonna regret" It paired with my iphone in seconds, and on choosing 1 of my many hundreds of playlists i was sat speechless, my mum at the time was at my home visiting, she is a complete technophobe, but even she commented it sounded better than their stereo system at home. It has good Bass tones, mid range and high frequency, full volume is too loud for in the lounge which amazes me because its such a tiny device, with an advertised 2w RMS output. I love my tech and gadgets, but if i had to say the best quality item for the least money ive bought in the last 2 years it is definitely the SW50 Bluetooth Sound System, further to that it connected instantly with my ipad also, and my mum's Nokia 201 Asha mobile phone via bluetooth. All i can say is if they have any left, GET ONE BEFORE THEY SELL OUT, because in terms of sound quality you will have to spend up to £100 to equate to this product. I'm still blown away when i listen to music through it, it comes with a USB to mini USB lead to charge it, and on a full charge ive never yet had the battery run out on me! It's not often a budget device shines above the competition, and its true you usually get what you pay for, but in this case not so, the SW50 i Guarantee you will not regret buying, even if you are an audio perfectionist.
---
Read 91 customer reviews
|
Write a review
---
Why Buy?
Enjoy your music and handsfree phone calls at the comfort of your desk

Dedicator microphone button to turn the microphone on and off for phone calls

Latest Bluetooth technology pairs wirelessly with your smartphone

Small and discreet design takes up virtually no room on your desk
---
Why not View a video about this product?
Description
Enjoy your music of handsfree phone calls at your desk
The SoundWave SW50 is a stylish desk top speaker phone which allows you to enjoy your music or handsfree phone conversations in the comfort of your desk. The speaker phone is designed using the latest Bluetooth technology so it pairs effortlessly to your smartphone without the need of using wires.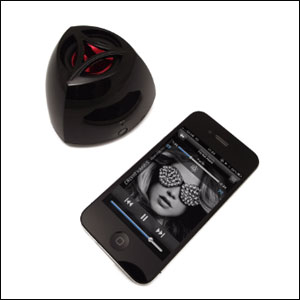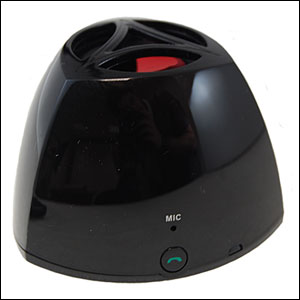 Dedicated microphone button to turn it on or off
The speaker phone comes with a dedicated button which allows allows you to turn the microphone on and off. This is perfect if you're listening to music and you receive an incoming call as it allows you to answer the phone call and speak through the speaker phone at the touch of a button.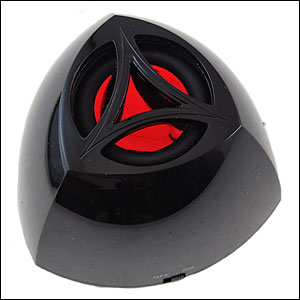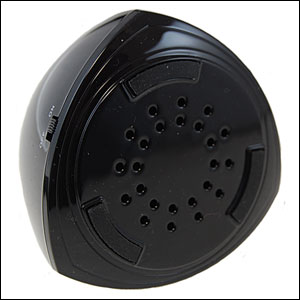 Small and discreet design takes up virtually no room
The speak phone features a small and discreet design so it can sit on your desk whilst taking up virtually no room. The powerful in built speaker allows you to enjoy your music loudly and also means that phone conversations which you have are crisp, loud and easy to hear.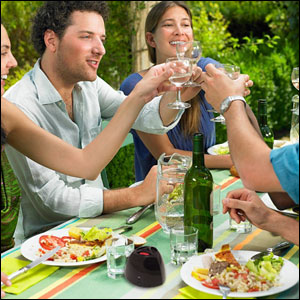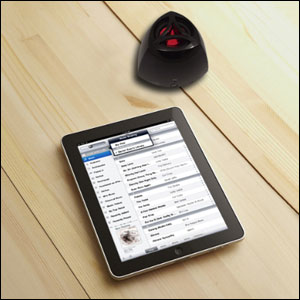 iPhone battery status indicator
The SW50 also comes with a battery status indicator which works on your iPhone. This allows you to track the battery level of the SW50 whilst it's paired to your iPhone so you know when it needs charging.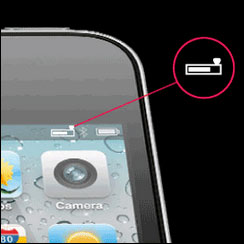 Video
Reviews: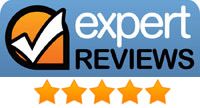 A great-sounding portable Bluetooth speaker
"Slick Distributions' SW50 is a compact Bluetooth speaker with an advertised battery life of up to three hours. It has no integrated volume controls, so you'll have to set that from your MP3 player or other Bluetooth audio source. Using our iPod Touch, distortion crept in at 3/4 volume...but despite this, the SW50's audio quality proved to be surprisingly good, particularly for a mono speaker.
It's better than many integrated laptop speakers with clear treble and even a bit of bass. Tracks with a complex instrumental mid-range lost some detail, but that's not surprising from something that fits in a coat pocket. It's much clearer than most similarly priced and sized speakers we've reviewed. The SW50's only extra feature is its integrated microphone, which means you can use it for conference or hands-free calls. Although it runs into trouble at high volumes, we appreciated its clear sound and comparatively low price, making this our favourite portable Bluetooth speaker."
Kat Orphanides
7 Apr 2012
---
What's In the Box?
SoundWave SW50 Speakerphone
Mini USB Charging Cable