Why Buy?
Magnetic Connector to secure your handset

Multi-tasking Capability

Operates with a slim case on

Official Sony product designed specifically for the Sony Xperia Z1 Compact

Smart Connect enabled
---
Why not View a video about this product?
Description
Magnetic Connector
An innovative magnetic connector enables you to place your phone snugly in the dock using just one hand. The magnet steers the phone charging port to the dock charging connector and makes the connection secure. This strong magnetic connection will support your phone throughout charging, holding it in place.
Multi-tasking Capability
While your phone is charging, it stands at a comfortable viewing angle. You can be checking messages, browsing content or watching movies. Your Xperia Z1 Compact is stable and secure in its dedicated charging dock, allowing you to make the most of your handset at all times.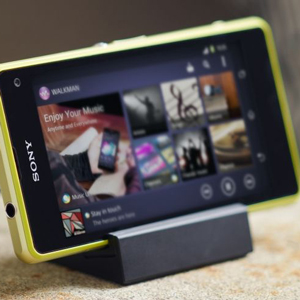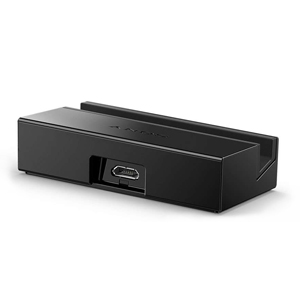 Operates with a slim case on
Interchangeable inserts in the kit make it possible to use this dock with your Xperia Z1 Compact with a slim cover or without, offering you maximum flexibility.
Official Sony product designed specifically for the Sony Xperia Z1 Compact
Designed by Sony for your Xperia Z1 Compact, so you can be sure that this product is of the highest quality - suited to your high-quality handset.
The DK32 is Smart Connect enabled
When you connect your headset to your smartphone, you get an optimised listening experience, in seconds. Your music player opens, the volume is set the way you like it and your favourite music is ready to play. Smart Connect makes it possible.
Each device you connect to your smartphone promises a new experience. For every type of connected device, there is a new experience configured for you. The experience is instant.
Smart Connect is an application in your smartphone that lets you decide what happens when you connect your smartphone to another device. You can choose between single and multiple actions.
Technical Specifications
Dimensions: 60 x 46 x 16 mm
Weight: 25g
---
Key Details
Charger Type: Desktop Charger
Colour: Black
Part No: DK32
---
What's In the Box?
Magnetic Charging Dock DK32
2 x adapters (for use with and without phone cover)
Start up guide
Warranty leaflet