Why Buy?
5.2" full HD IPS display

Boasts an impressive 13MP advanced camera

Supreme quality sound production

Qualcomm Snapdragon 800 processor

Long-lasting battery

Guest mode for optimum security

Audio zoom capacity

Text Link function to simplify the use of your handset

"Knockon" feature making your handset one-of-a-kind

Plug and Pop capability

Tracking zoom to make sure you get the best possible capture

Capture Plus and Clip Tray feature
---
Why not View a video about this product?
Description
5.2" full HD IPS display
G2's 5.2" Full HD IPS display gives you a superior visual experience with true-to-nature colors, sharp text, high-definition details, and a cinema-like 16:9 aspect ratio. Its rich, 423 pixels-per-inch resolution shows off every detail, and its Full HD IPS display gives you bright whites and more accurate, lifelike color representation without over-saturation or eye strain, providing you with the most authentic view possible.
Boasts an impressive 13MP advanced camera
You don't need a steady hand to get sharp pictures and smooth videos with G2. Its high resolution, 13 MP camera features breakthrough optical image stabilization technology, which stabilizes your focus while you hold the camera, giving you less blur in photos and less shaking in videos.
This fun feature works with both the camera and video camera, using picture-inpicture technology to put your face in any photo or video you're shooting
Supreme quality sound production
There's a lot of detail behind every sound - and with High Quality Sound, you'll hear and record it all. This feature impacts audio in much the same way that high-resolution video impacts imagery - bringing greater clarity and fidelity, so now you'll never miss the deep tone of the base, subtle vocal details, or the sweet sound of a power chord. G2 features multi-mic recording with advanced noise cancellation, so it captures and recorded audio with clear sound even in noisy environments. Experience your music and recordings the way they were meant to be heard with High Resolution Sound.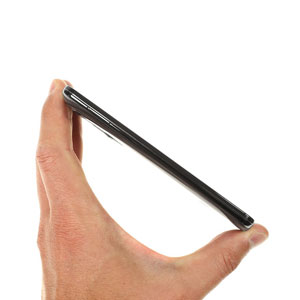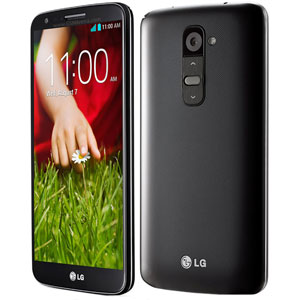 Qualcomm Snapdragon 800 processor
Enjoy silky-smooth graphics while watching video orplaying games, browse the web faster, and juggle multiple apps with zero lag time. No matter how you like to use your G2, you'll get a more seamless experience powered by Qualcomm Snapdragon 800 Processor with 2.26Ghz Quad-Core CPUs. By dividing tasks efficiently between its four cores, G2 can easily run multiple processes at once, delivering up to a 50 percent increase in graphics performance and faster CPU speeds.
Long-lasting battery
G2's 3000 mAh SiO+ battery gives you surprising power, without compromising style, so you can keep going all day.
Guest mode for optimum security
You're not always the only one using your phone - but with Guest Mode, you can personalize a user experience for yourself or a guest, controlling which apps and capabilities are available depending on which mode you enable. This feature lets you hand-select the home screen for yourself and a guest, such as a child or a friend, and create separate pattern locks for that user. So you can share your phone whenever you like, and your content and settings stay just how you left them.
Audio zoom capacity
Audio Zoom lets you zero in on a specific audio source by zooming in on your subject while recording video. Afterwards, you can hear it more clearly during playback. This unique feature uses three stereo mikes, which amplify sound from the specified angle and deemphasize the surrounding noise, so you can zoom in on the sounds you want to hear, and tune out those you don't.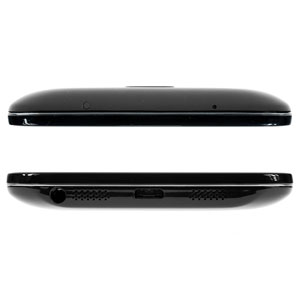 Text Link function to simplify the use of your handset
Transferring information from a text into another app can be difficult—remembering the content, searching through your device for the right app, and accurately recording the information is a daunting task. Text Link makes it easy to save events to your calendar, search the web, or pull up a map, directly from information sent in your text messages, all from an accessible link. Now, convenience truly is just a tap away.
"Knockon" feature making your handset one-of-a-kind
A simple knocking gesture is all it takes. Just knock twice on G2 to gently wake your phone's display without picking it up or pressing the power key. G2 senses the gesture and turns the display on. When your hands are full or when you only have a couple of taps to spare, G2 will help lessen the load.
Plug and Pop capability
Want to listen to music? Just plug in your headphones. Ready to sync files? Plug in your USB cable. With Plug & Pop, G2 intuitively shows you the icons for features that require earphones or USB cables when you plug them in, letting you use the apps you want faster.
Tracking zoom to make sure you get the best possible capture
Focus in on your favorite subject, without losing track of the big picture. Tracking Zoom lets you create unique videos with a picture-in-picture frame that highlights your selected subject's movements, while keeping the rest of the scene in view. This feature zooms in on the moving subject you select, and tracks their actions in a separate pane overlapping the background video.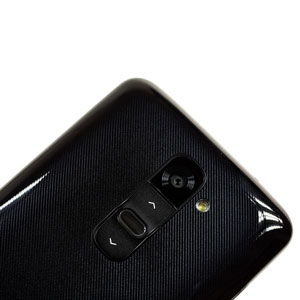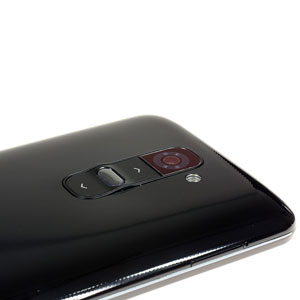 Capture Plus and Clip Tray feature
See the big picture when you're surfing the web with Capture Plus. Instead of a limited screen capture, Capture Plus lets you take a screen shot of a full web page, with precise border controls. It's a much better way to save online articles, recipes, receipts or other documents you'd like to read or print later.
Clip Tray operates as a PC-like clipboard that stores pictures, text, and links you'dlike to reference later. Great for online comparison-shopping or sharing information with friends, it lets you copy and store multiple items in a slide-up clipboard at the bottom of the display, creating a visual collection of information. Add items as you go, and selectively choose which ones to include in an email, post, document, or text message.
Check out the videos on the video tab for further insight into this magnificent handset.
Technical Specifications
Dimensions: 138.5 x 70.9 x 8.9 mm
Weight: 143 g
Display: 1080 x 1920 pixels, 5.2 inches (Full HD IPS)
Memory: 16 GB, 2 GB RAM
OS: Android OS, v4.2.2 (Jelly Bean)
Processor: Quad-core 2.26 GHz Krait 400
Connectivity: Wi-Fi, WiFi Direct, Bluetooth 4.0 with A2DP, microUSB, GPS, NFC
Camera: 13 MP, autofocus, LED flash, check quality, geo-tagging, simultaneous video and image recording
Battery: Non-removable Li-Po 3000 mAh battery
Warranty Information
This handset is covered by a full 24 month manufacturer's warranty.
Important SIM Free Information
This SIM free handset is unlocked and compatible with any 2G/GSM or 3G SIM card. Some network & 3G specific services may be unavailable with this handset.
Product images are for illustrative purposes only, specific colour variants cannot be guaranteed unless otherwise specifically stated on the page.
---
Key Details
Bluetooth: Yes
Colour: Black
Part No: LG-G2