Most Useful Customer Reviews
Paul
Wisbech uk
sim free JCB toughphone sitemaster 2
15th July 2013
JCB sitemaster2
A nice size phone with large buttons making it easy for people with thick fingers to use. A good range of ring tones different to anything you would normally hear. Speaker volume is quite high even when on its lowest volume setting so ideal for those hard of hearing. The Predictive/smart text is fiddly and it doesn't allways remember a word that you've just used and saved as a new word. On reciept of the phone I would suggest that the settings are adjusted to virtually minimum on everything in order to prolong the charge in the battery. Accessing the internet is tricky as the phone tends to run out of memory before a page has downloaded Connecting too and downloading from the web is slow.. Battery life has not as yet got anywhere near the suggested standby time. After the first charge it lasted approx 48 hours but this covered playing with the phones getting to know it and changing the settings to suit me, the 2nd charge lasted approx 3 days which included 2, 2min phones calls a dozen texts and half an hour on facebook. Its now on its third charge in 10 days. It would make a very good first phone for a child especially with its indistructability. Use of the built in torch anything other than a quick flash will quickly drain the battery. I would not recommend this phone to anybody who has previous experiene with a mobile phone.
Read 1 customer review
|
Write a review
---
Why Buy?
Great for active lifestyles and use in trade

Water and dust resistant design

Shock proof and incredibly durable against impact damage

Tested to comply with IP67 product standards

Built to military specification

One Tonne Pressure Tested
---
Description
Great for active lifestyles and use in trade
Built for hardwork, the Sitemaster 2 is the choice of the professional and the natural successor of the original JCB Toughphone Sitemaster. Featuring Bluetooth, well spaced buttons and FM radio, the Sitemaster 2 hits the target market straight on. It is water and dust resistant and has a standby time of nearly 3 weeks, as well as a powerful speaker.
Water and dust resistant design
A testament to the phone's protection against the elements is its certified adherence with IP67 product standards. An IP rating is a measure of the 'Ingress Protection', the IP number is composed of two numbers, the first referring to the protection against solid objects and the second against liquids. The higher the number, the better the protection.
The ratings of 6 and 7 respectively are the highest and second highest scores possible and ensure complete dust protection and protection against the effect of immersion between 15cm and 1m.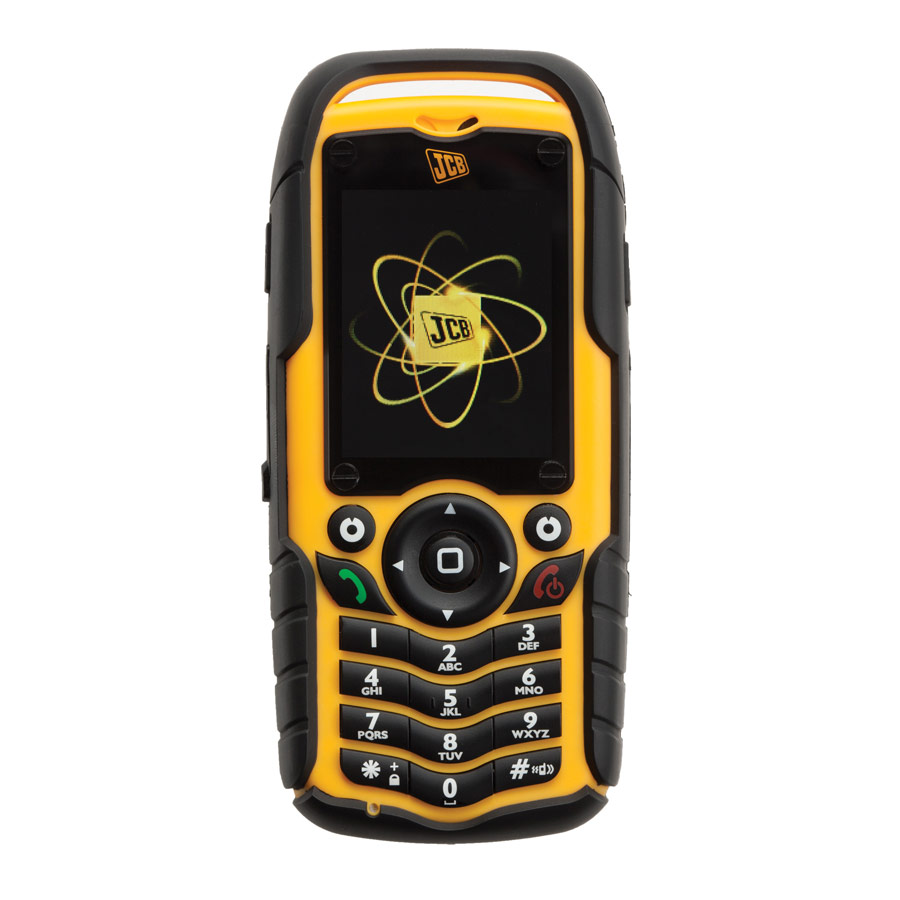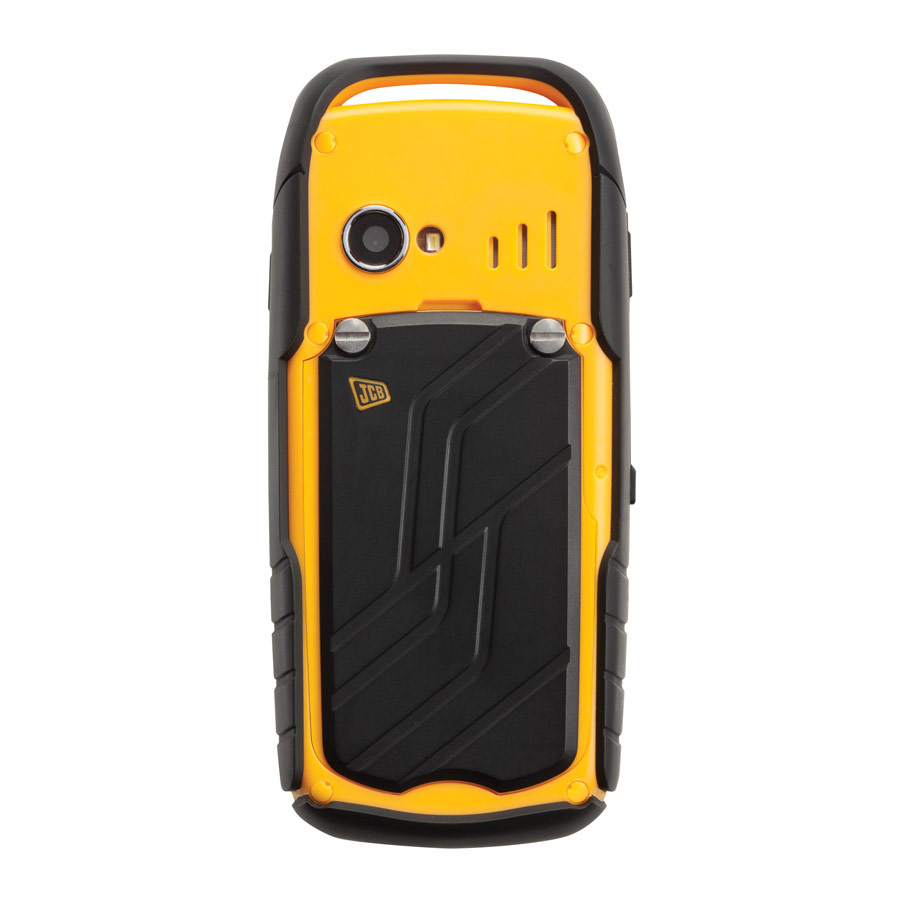 Shock proof and incredibly durable against impact damage
Designed to include industrial strength casing, the Sitemaster 2 utilises a tough polycarbonate with shock-resistant rubber reinforcements making sure that outdoor types can feel comfortable using the phone knowing that it's resistance against; one ton of pressure, water, dust and drops from up to 2 metres high.
Specifications:
Dimensions: 125 x 57 x 22 mm
Networks: GSM 850 / 900 / 1800 / 1900
Display: 2.0" QVGA Screen 240 x 320 Resolution
Camera: 2MP with LED flash
FM Radio
Connectivity: Bluetooth v2.0 with A2DP
Memory: 300 Phonebook entries
Standard battery, Li-ion 1400mAh
Talk time up to 300 mins
Standby time up to 350 hours
Warranty Information

This handset is covered by a full 24 month manufacturer's warranty.
Important SIM Free Information

This SIM free handset is unlocked and compatible with any 2G/GSM network and 3G SIM card. Some network & 3G specific services may be unavailable with this handset.
Product images are for illustrative purposes only, specific colour variants cannot be guaranteed unless otherwise specifically stated on the page.