Why Buy?
View an amazing 3D screen without using 3D glasses

Capture amazing 3D photos and videos

Stunning 4.3 inch qHD display

Play 3D games

Slim and stylish design
---
Description
A phone that sees the world like you do, in 3D
Now your photos can have as much depth as the moment itself. HTC EVO 3D captures your photos and videos in 3D, plus you can view them without the glasses. The stunning 4.3-inch qHD display gives you crisp websites, vivid images and incredibly fluid videos.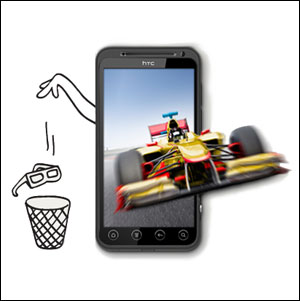 The home screen of the HTC EVO 3D offers consumers exceptional high quality when it comes to viewing web pages. So much so that you'll wonder how you used your old phone in the first place!
The HTC EVO 3D enables consumers to switch between taking images in 3D or 2D. The images taken in 3D offer a truly stunning new perceptive of your images, and are likely to be treasured for a long time to come. Alternatively, you can continue to take images in 2D if that takes your fancy.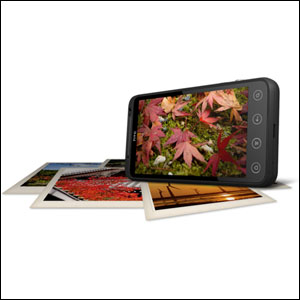 It's not only images which are given the 3D treatment from the HTC EVO 3D mobile phone. Consumers can shoot videos in 3D too! Perhaps you could be the next Spielberg… or just capture your friends adventures in a better definition! Play games in 3D too. This doesn't come as standard with the HTC EVO 3D, but if you love your games and gaming, then it's definitely worth adding this on.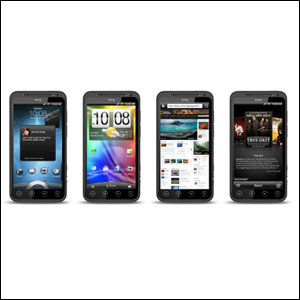 You'd think that as the HTC EVO 3D offers 3D technology it would be bulky. Not so. It's surprisingly light and easy to carry, whilst fitting into pockets easily.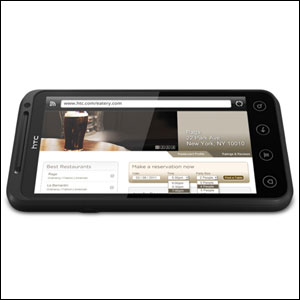 This handset is covered by a full 24 month manufacturer's warranty.
This SIM free handset is unlocked and compatible with any 2G/GSM or 3G SIM card. Some network & 3G specific services may be unavailable with this handset.
Product images are for illustrative purposes only, specific colour variants cannot be guaranteed unless otherwise specifically stated on the page.