Description
Keep your hands on the wheel and stay productive with our convenient Innotraveler Car Kit. This model keeps your Motorola Milestone charged and ready to go and even works with our Innocases. The Innotraveler Car Kit includes a cradle, mount, and car charger.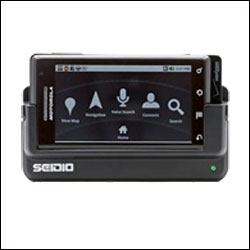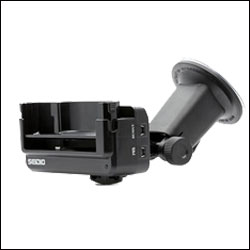 Key Features:
Charges and securely holds your Milestone in landscape mode for wider map viewing and access to the sliding keyboard.
Features our signature soft touch coating for a smooth feel.
Removable accessory plate for use with our Innocases.
Compatible with our Innocell 2600mAh Extended Life Battery.
High quality German mount.
Features a large suction cup with a suction lock for extra security.
Has a ball joint that allows for multiple viewing angles.
Extends from 5.25 inches to 6.75 inches.
Stabilizes vibrations caused by moving vehicles - Comes with an industry standard locking plate that is AMPS pattern compatible and a self-adhesive plate for mounting on your dashboard.