Why Buy?
Extra power to keep your phone going for longer

Made using top quality Japanese cells

Comes with replacement back cover to comfortably house the battery

2700mAh
---
Description
The Seidio Innocell extended life battery gives your more mAh's so you can use your BlackBerry Bold 9700 for longer.
Using carefully selected Japanese cells for safety, quality and performance
Seidio batteries are made using carefully selected Japanese cells to ensure the highest level of safety, quality and performance. They use extensive research, knowledge and expertise to give them the ability to create batteries that provide maximum capacity in their comparable space.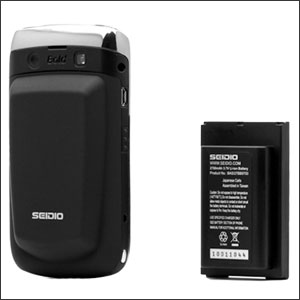 Twice the power but not twice the size
As the extended life battery is nearly twice the size as the BlackBerry Bold's original battery it is slightly larger, for this reason Seidio combines their battery with a back cover designed to comfortably house the battery without adding a lot of extra bulk to your handset.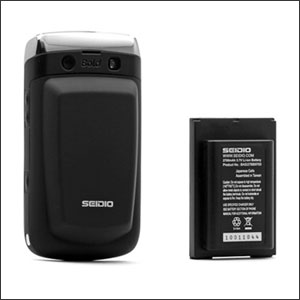 More battery life to make the most of your phone - for longer
The Seidio Innocell Extended Life battery is made with 2700mAh, so it gives you more battery life to continue texting, calling, emailing and browsing the internet for longer. As the battery is made to the same size specifications of your original battery you can sure of a perfect fit in your device.
Battery Life: 2700mAh