Most Useful Customer Reviews
29th November 2015
The device is really a toy
I'd always wanted a Thermal imaging camera for looking at wild life. I'd done my research and spoke to Seek US before buying. I must say, I had a lot of difficulty buying the device from MobileFunUk. It took about a week to get to me. However, Mobilefun did there best to make up for my problems. When I received the device I found that the image had a very low resolution. The thermal image was good for the price but you needed to find something very warm before the image increased in resolution. Additionally the claim that you can spot a thermal signature upto 1800 feet is wildly exaggerated. It's more like 200 feet at the very best. The device is really a toy. It's good fun for the price but your better off spending more money and getting better resolution and magnification.
Read 10 customer reviews
|
Write a review
---
Why Buy?
Thermal imaging is no longer just for Sci-Fi and the military

Lets you see in total darkness

Extended range for extra distance sensor detection

Moisture detection

Personal safety

Pest control

Energy efficiency

Capture images and videos with the Seek Thermal app

Tons of other fun and practical uses
---
Why not View a video about this product?
Description
Thermal imaging is no longer just for Sci-Fi and the military
Meet the Seek Thermal XR Imaging Camera - an ingenious device that detects infrared energy (heat) using FLIR (Forward Looking InfraRed) technology and converts it into an electronic signal, which is then processed to produce a thermal image on your phone screen and perform temperature calculations. Heat sensed by an infrared camera can be very precisely measured, allowing you to use the Seek Thermal XR Camera in a variety of practical and fun ways by revealing a thermal world not visible to the naked eye.
Just insert the Micro USB connection into your phone and run the app. Please be aware that the direction of the Micro USB connector on your phone is important. Even though your phone may be technically compatible, the Thermal Imaging Camera is designed to be rear facing so that you can point it away from the phone while viewing the results on your screen - much like the rear facing camera on your phone.
Your phone needs to be running Android 4.3 or later and support powered USB On the go (OTG).
So now technology that was once seen only in Sci-Fi or the military is yours to command.
Lets you see in total darkness
Everything around you either emits or reflects heat energy. Thermal imaging makes the otherwise invisible world of heat energy visible to your eyes. Visible light doesn't affect the thermal infrared world, so you can see equally well in highly lit and totally dark environments — the thermal image is the same. This allows you to visualise the effects of many real-world events and conditions that are otherwise impossible to detect. There are countless new, useful, and fun ways thermal imaging will integrate into your daily life. See the unseen.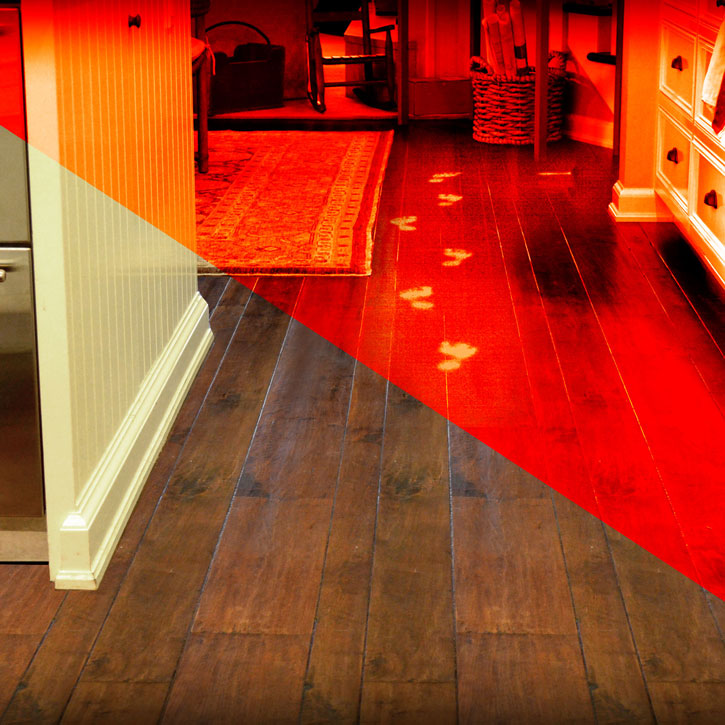 Extended range for extra distance sensor detection
The Seek XR is an extended-range version of the award-winning thermal camera. With nearly twice the magnification, the Seek XR (Extended Range) lets you see objects at greater distances with the same clarity and resolution as the original Seek camera. This makes it perfect for security or when you're in hostile environments. Giving you advanced warning of dangerous animals, lost pets, obstacles at sea or simply having the luxury of a large detection range without having to get close, this camera s the ideal solution for engineers, outdoorsmen, anglers and many more activities and occupations besides. As an example, you could detect a human being up to 1800 feet away.
Moisture detection
This camera can sense wet areas that often remain invisible to the eye. Find wet areas and leaks in ceilings, walls, and floors before mold starts or see spots left by pet waste.
Personal safety
The Seek Thermal XR is a powerful tool to help you protect your home and family. Use it to reveal suspicious activity at night, at home and on the road. Reveal people and animals lurking in the shadows and enjoy security while camping or hiking at night.
Pest control
Find and monitor pest activity in your back yard. Maybe find your own pets if they are missing too. The possibilities are endless.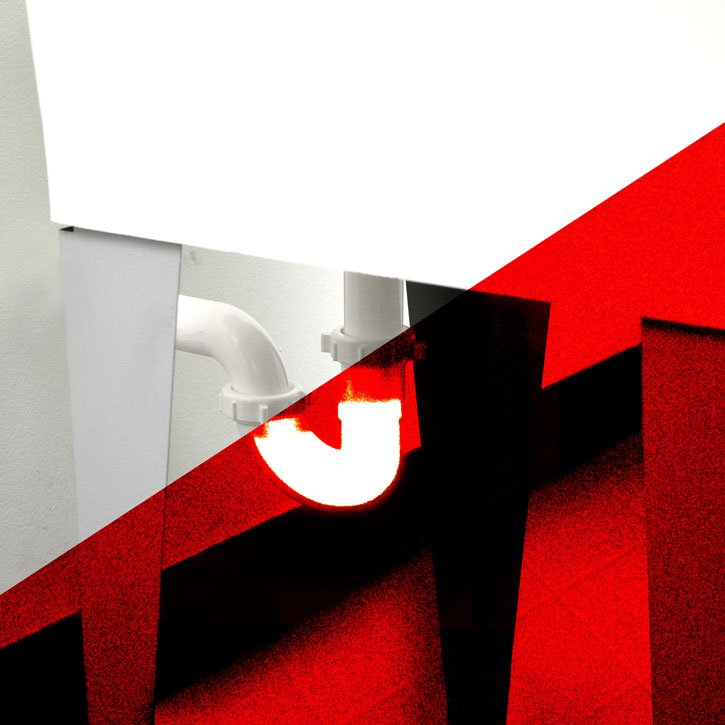 Energy efficiency
Identify heat loss around windows and doors, see areas of poor insulation around pipes or spot overloaded electrical circuits.
Capture images and videos with the Seek Thermal XR app
See live images in B/W, W/B, rainbow, contrast, arctic, hot/cold, iron colour palettes and add visible spectrum detail to thermal images. Capture still images and video and even get a temperature readout in Fahrenheit or Celsius for the objects in range - all with the free app.
Tons of other fun and practical uses
Use your imagination to find plenty more uses for the Seek Thermal XR, including finding your kids anywhere when playing hide and seek.
Technical information:
20º Field of View
Adjustable Focus
Resolution: 206 x 156 Array
-40C to 330C Detection
< 9Hz
Long Wave Infrared 7.2 – 13 Microns
12 µ Pixel Pitch
Vanadium Oxide Microbolometer
Chalcogenide Lens
Magnesium Housing
Protective Waterproof Case
---
Key Details
Colour: Black
Part No: UT-EAA