Most Useful Customer Reviews
John
Nottingham
Samsung Galaxy S5
9th October 2014
At Last ...
I now have this dual dock and it is excellent. It has space to accommodate the S5s silly little port cover and will even accommodate a decent sized phone case too. I bought a spare battery and I like to keep these charged up. Now I don't have to swap it out as often to charge it in the phone, with all the fiddling that entails. If you don't have a spare battery, the single dock unit will be fine for you, but this dual dock is essential for phone + spare battery. Highly recommended.
---
James Vowles
London
Samsung galaxy S5
24th October 2015
Very hard to plug in
It's a well made unit but it's very difficult to get the usb3 plug into the phone when you try to dock. There is room for the port cover which keeps the phone waterproof but the big usb3 plug makes it much harder than using a normal usb plug. It does take my phone which has quite a thick quadlock cover. I was going to send it back but I couldn't find an equivalent which uses a normal usb plug. After a weeks it got easier to dock but it's still a bit of a faff.
Read 7 customer reviews
|
Write a review
---
Why Buy?
Small and stylish design

Synchronise and charge simultaneously

Case-compatibility with the S5

Charge a spare battery at the same time
---
Description
Small and stylish design
Unlike other desktop charging solutions, this cradle is small enough to fit on even the most crowded desk. It is also sleek black in design to match the casing of your phone, so it won't look out of place against the Samsung Galaxy S5's superb styling.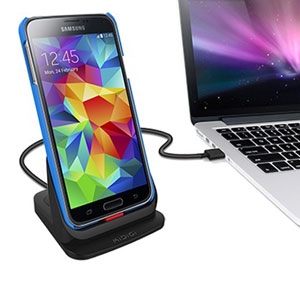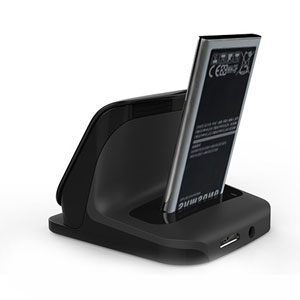 Synchronise and charge simultaneously
The cradle utilises pass-through technology to hold the S5 in a near-vertical position, while connecting to your PC or Mac through a USB 3.0 port in the back. This allows you to charge your Galaxy S5 and synchronise any data without having to change cables.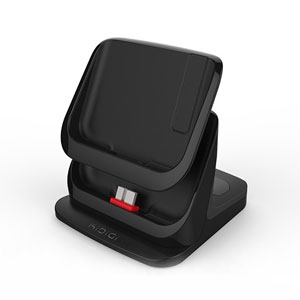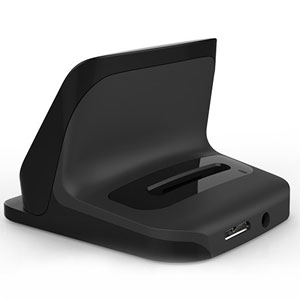 Case-compatibility with the S5
Despite its compact size, the cradle is case-compatible with most cases (supports thickness of up to 1.6 mm) for the S5 so that you would not need to take the cover off in order to use your handset with the stand.
Charge a spare battery at the same time
Specifically designed for the S5, this cradle also allows you to charge a second battery simultaneously and to ensure that you never run out of power.
---
Key Details
Colour: Black
Part No: LXS-SGS5