Why Buy?
Designed for the Sony Xperia Z2

Built-in viewing stand

Apertures for full use in the case.

Lightweight yet sturdy, offering good protection

Textured finish

Suction cup fastening
---
Description
This textured finish stand case keeps your Sony Xperia Z2 secure and enclosed, featuring a suction cup closing system to hold your phone nicely in the case.
Opens and closes with a suction cup, for ease of use
The suction cup on the case will ensure that once closed, your phone will stay safely protected within the case and will prevent it from coming loose. The suction cup on the inside of the front flap sticks to the surface of your Sony Xperia Z2 nicely, yet is also easy to open again.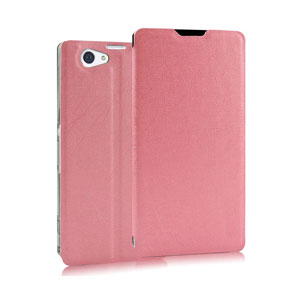 Textured pattern finishing, making this case look more attractive
The case features attractive textured finishing across the surfaces of the case, which not only creates a cool look but also makes it easier to grip and less likely to slip from your grasp.
Built-in viewing stand function
Not only is the stand case incredibly slender but the back cover is designed to allow the Sony Xperia Z2 to fold onto itself horizontally. This creates the perfect viewing stand for watching movies, listening to music or even web browsing.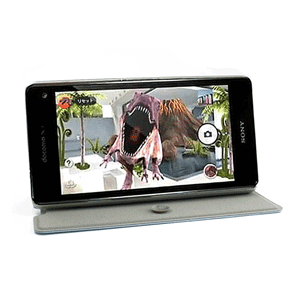 Protection for the Sony Xperia Z2
The case has been specially designed for the Sony Xperia Z2 so you are giving the best possible fit. Underneath the sturdy casing is a strong plastic frame that will keep your handset safe and protected.
Apertures for use within the case
Want to use your Sony Xperia Z2 in the case? Of course! It comes with apertures for all essential ports and functions. You can use your front and rear cameras, charging connections, headphones and anything else you wish.
---