Most Useful Customer Reviews
19th January 2012
Power Support Jacket for 4S
Lovely piece of kit which is a nice tight fit onto the phone. My wife likes the shiny clear finish which shows her nice white phone back.
5th March 2012
Not cheap but good quality
Expensive for what it is. Never easy puttiing screen protectors on without leaving at least one bubble. Had mine approx 2 weeks and I've noticed some air bubbles or moisture under the back cover, but it's very difficult getting it off to sort it out. Also it attracts a lot of fluff/hairs when you're trying to put in on it's very difficult keeping it completely clean before so you end up having to take it off to clean it again. Having said all that the quality is quite good and my phone does feel protected, plus it's nice that it's clear so that you can see the metal at the side and the Apple logo on the back
Read 2 customer reviews
|
Write a review
---
Why Buy?
Made from high quality polycarbonate

Cut outs for all iPhone 4S ports and features

Includes screen protectors for 100% protection
---
Description
Made from high quality silicone
The Power Support Jacket is made from a high quality polycarbonate material which wraps around your iPhone 4S like a shell. The case is designed to be as form-fitting and slimline as possible so it doesn't add any extra bulk to your handset.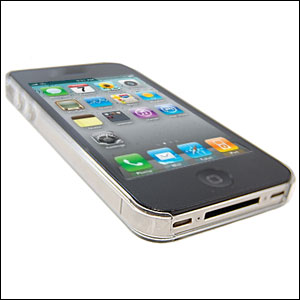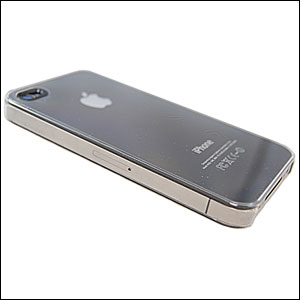 Made specifically for the iPhone 4
The Power Support Silicone Jacket is made specifically for the iPhone 4S and as a result you can be sure of a perfect fit straight out of the box. The case also features a number of cut-outs which give you full access to your iPhone 4S and all of its features, including the cameras, dock connector and the 3.5mm headphone socket.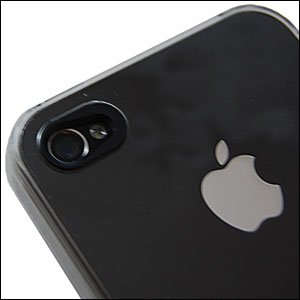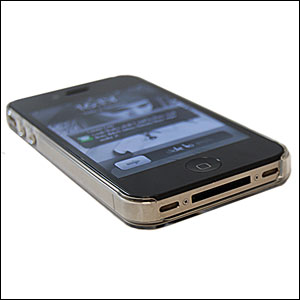 Includes a screen protector for all round protection
The case also comes with an included screen protector so you can give your phone all round protection. The screen protector provides your phone with an invisible layer or protection against dirt and scratches. The ultra thin protector is designed so that it doesn't interfere with the iPhone 4S' touch screen functionality in any way.
---