Why Buy?
Handcrafted case made from the highest quality leather.

Ports and features still available whilst in the case

Comes complete with a high quality leather chamois for cleaning the device.

Designed for the Samsung Galaxy Tab 10.1.
---
Description
This hand made Samsung Galaxy Tab 10.1 case has a stunning design, with meticulous attention to detail that has been Piel Frama's hallmark for over 60 years. Every Piel Frama case is assembled by hand, to create designs that perfectly complement your devices forms and curves. A perfect unison of style and elegance. The outside of the folio case is made from high quality leather on the outside and has a soft leather interior to makesure your screen is well protected.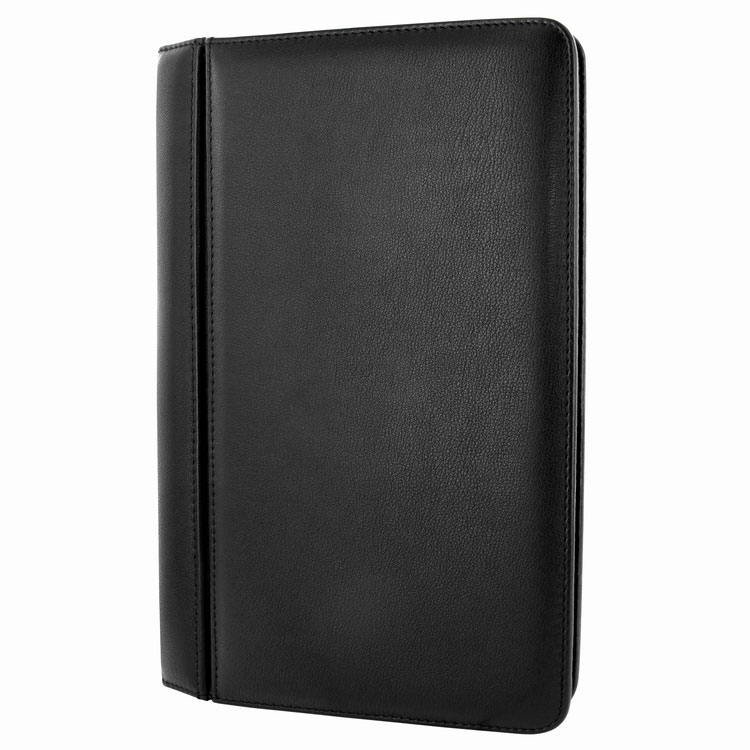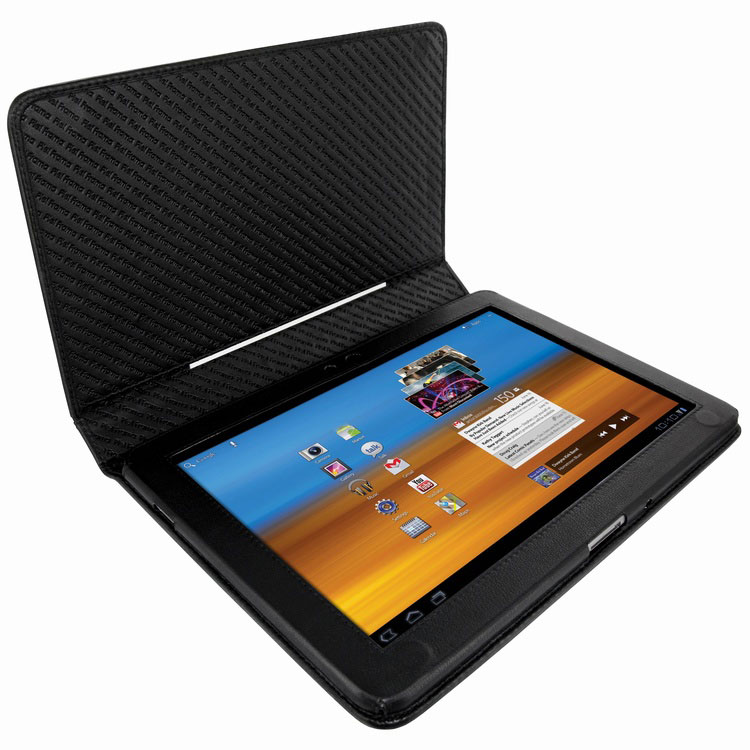 The folio style of this case allows it to open like a book while providing full protection of the screen when it's not in use. Simply fold the front cover open to use normally or use the front cover to stand the Galaxy Tab 10.1. This makes watching movies, TV shows and keynote presentations much more comfortable and removes the need to hold the Glaxy Tab 10.1 constantly.
This elegant and stylish case also folds over to create a slightly raised angle when placed on the office desk or kitchen table, this gives the optimum position for typing on your tablet computer in a natural and instinctive way.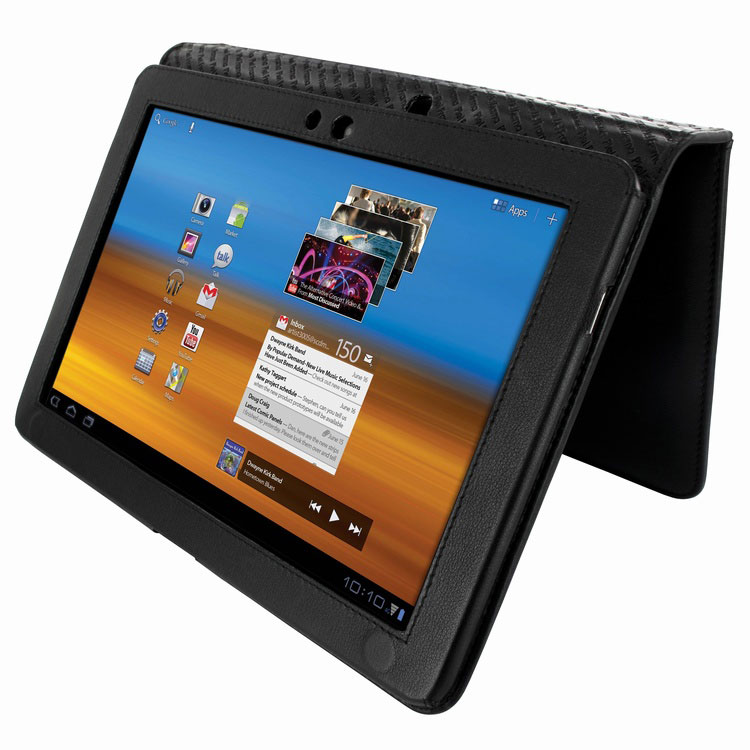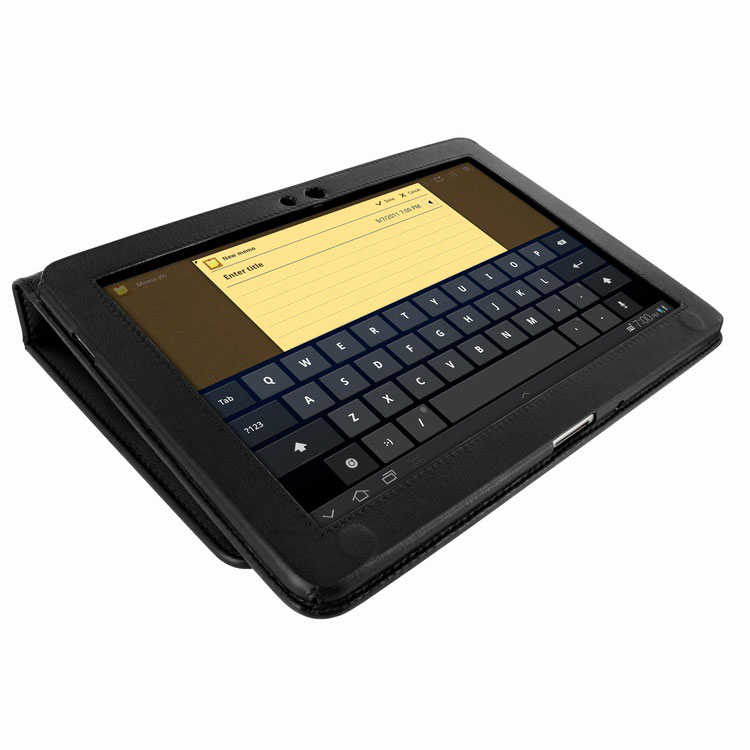 The folio style case closes with a magnetic closing system which not only keeps the case firmly closed but also puts the device into sleep-mode to save you much needed battery time.
Craftsmanship Each case is handmade by Piel Frama's own team of dedicated leather artisans. During construction each case is closely monitored for cut & finish. Production for cases takes a total of 25 days to produce, from design to finish.
Premium Leather Piel Frama only use selected grade 1ª leather, from individually chosen cows. Only animals with smooth hides, free of scratches and marks are used: resulting in the best leather possible.
Premium Materials Piel Frama only use premium Gutermann thread, ensuring the strongest wear resistant stitching in its cases. Every case has custom "viledón" lining , a highly resistant synthetic material, inserted between the leather and case lining to add consistency and resistance to the case.
Ecological Care
Every Piel Frama case is made with ecological awareness, all the materials used in the tanning & finishing process are fully biodegradable. Conforming to strict German legislation for ecological leather manufacturing, every Piel Frama case is made with care for the environment.