Most Useful Customer Reviews
Tony
United Kingdom
Nokia Lumia 920
5th June 2013
Really Expensive But.................
If you are looking for a case to use with your Lumia 920 Nokia you will probably find like me that there are very few on sale that cover the entire phone. Loads of soft skins, and shells but nothing that will protect the screen in the event of being dropped. Not a regular occurrence, but something that I have done at least once with every phone I've had in the past few years. and the reason I always use a leather case that encloses the phone. I agonised over spending the fortune that this case costs, but could find nothing else that came close to it for sale. So I took a chance. It is expensive, but it fits beautifully, feels marvellous and oozes quality. If you love your 920 and want the best case on the market look no further.
---
Mike Ventham
Somerset, UK
Nokia Lumia 920
17th April 2013
Superb quality case that also fits onto Krusell accessories
I picked this when Krusell informedme they weren't doing an Orbit Flex case for the 920 without a reason. This has better quality leather with a robust construction that holds the phone firmly, but allows it to be removed easily. Even better, the belt clip knob on the back is almost exactly the same size as the the Krusell multi-adapt so I can use the bike and car adapters I already have rather than being forced to junk them. The only change I'd I have like was the cover to flip down (like the Orbit Flex) rather than up. It also comes with a little chamois leather cloth for cleaning.
Read 9 customer reviews
|
Write a review
---
Why Buy?
Hand crafted case made from the highest quality leather

Magnetic closure which does not affect your device

Designed for Nokia Lumina 920

Rotatable and removable belt clip included
---
Description
Piel Frama, experience perfection in a case
Hand made case in a stunning design, with meticulous attention to detail that has been Piel Frama's hallmark for over 60 years. Every Piel Frama case is assembled by hand, to create designs that perfectly complement your device's form and curves. A perfect unison of style and elegance.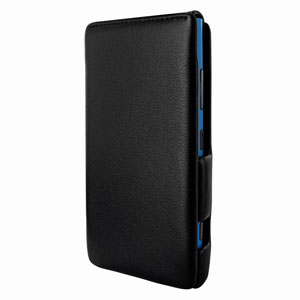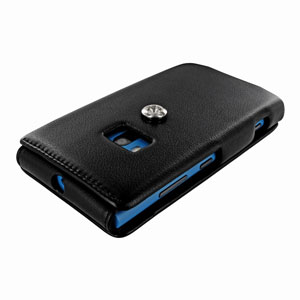 Craftsmanship
Each case is handmade by Piel Frama's own team of dedicated leather artisans. During construction each case is closely monitored for cut & finish. Production for cases takes a total of 25 days to produce, from design to finish.
Magnetic closure which does not affect your device
Embedded within the Piel Frama iMagnum case is a magnetic closure system which keeps the front cover of your case closed without affecting the functionality of your phone.
Premium Leather
Piel Frama only use selected grade 1ª leather, from individually chosen cows. Only animals with smooth hides, free of scratches and marks are used: resulting in the best leather possible.
Premium Materials
Piel Frama only use premium Gutermann thread, ensuring the strongest wear resistant stitching in its cases. Every case has custom "viledón" lining , a highly resistant synthetic material, inserted between the leather and case lining to add consistency and resistance to the case.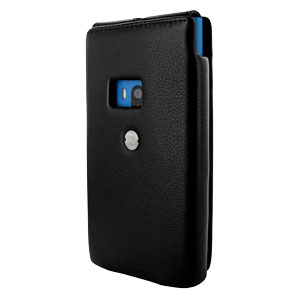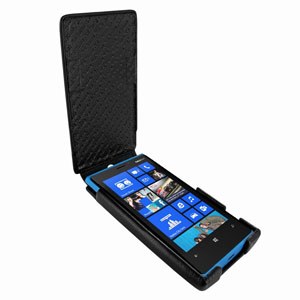 Ecological Care
Every Piel Frama case is made with ecological awareness, all the materials used in the tanning & finishing process are fully biodegradable. Conforming to strict German legislation for ecological leather manufacturing, every Piel Frama case is made with care for the environment.
---
Key Details
Colour: Black
Part No: 612