Sorry, but PDair Leather Flip Case For Samsung Galaxy Ace S5830 has been discontinued and is no longer available to order. For your convenience we've selected some alternative items that we think you may be interested in.



PDair Leather Flip Case For Samsung Galaxy Ace S5830

Product Reference: 29128
"perfect! "
"Exactly what I wanted"
Most Useful Customer Reviews
24th May 2013
perfect!
Having spent hours 'trawling' for a practical and smart case, I received a recommendation based on my searches which led me to Mobilefun's site. I selected the real leather, hand-stitched case for a Galaxy Ace phone. When it arrived I was delighted with it. It is beautifully crafted, attractive and functional. I wouldn't hesitate to recommend this product.
---
Robert
Lisburn N.I.
Samsung Galaxy Ace
15th January 2013
Exactly what I wanted
I had read several reveiws on cheaper cases on the usual sites, and had almost bought one until I read an update two months on regarding the same case. It was then that I decided to bite the bullet and pay a bit extra, and I'm so glad I did. It's a true saying that you only get what you pay for and, in this particular instance I reckon you get a lot more than you pay for. The quality of this brilliant case simply speaks for itself. I would strongly recomend to anyone thinking of buying a case for their phone which when you think of it these days IS an expensive item, to pay just a little bit extra for the real thing and they will certainly not regret it.
Read 17 customer reviews
|
Write a review
---
Why Buy?
Hand stitched finish

Finest premium soft leather

Magnetic closure for quick and easy access

Full access to controls and ports at all times
---
Description
Elegant protection in timeless hand crafted leather.
PDair Leather Flip Cases, keep your phone safe in soft hand stitched leather cases in a top opening "flip" design.
Classic Leather:
Hand stitched cases, selected from premium leather cuts, specially selected for its durability and fade resistance. PDair cases use soft supple natural leather, unlike other cheaper leather imitation vinyl cases.
Well Constructed:
Every PDair case is hand stitched together, then sealed with a long lasting bonding agent to ensure to help prevent tearing at the seams, ensuring they last the distance.
Thoughtful Design:
Each PDair leather case is individually designed to give a perfect fit to your mobile device. Custom cutaways provide access to controls, with extra spaces to carry memory cards.
360° Flexible Carrying:
PDair Leather cases feature PDair's custom clip system, allowing their cases to be worn at any angle on the belt, or removed completely.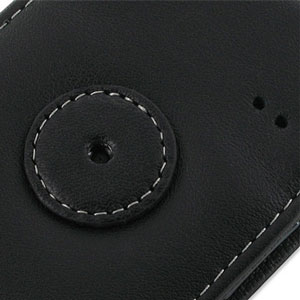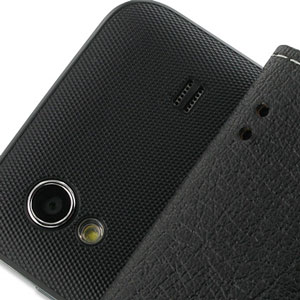 Features:
Classic elegant protection
Interior space
Soft leather
Provided with a removable 360° degree belt clip.
Easy access to all buttons and features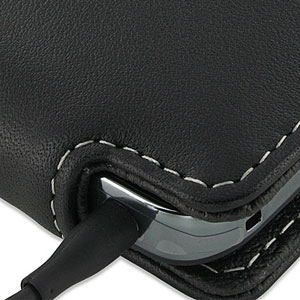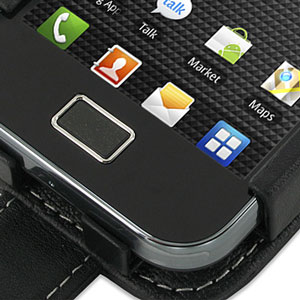 Carrying Options:
Questions and answers: