Most Useful Customer Reviews
Adrian James
Ipswich UK
Nokia 920
29th June 2013
Good Case
I bought this case after my previous one had broken. The phone fits securely within the case and there is little chance of it slipping out. The case is well made and has the look of a good quality item. The fastener of the flip lid is reliable. There is a belt attachment clip with the case, but I do not use this, but it seems well made and secure, yet easy to unclip if needed. My last case had a camera lens port so that photographs could be taken without removing the case. However, I found that the lens tended to get dusty etc in my pocket, so I opted for this case as it keeps the lens covered. GTo take a photo, you have to remove the camera form the case, but I find this, on balance, to be a safer option than having the lens permanently exposed. All other controls on the camera are easily accessible when it is in the case, and there is a hole in one end of of the case so that you can use headphones. A hole at both ends would have been good to allow charging of the phone whilst the case is closed, but this is no great hardship. Overall, the case seems to offer secure protection ( I carry large bunches of keys in my pocket too) and I am happy with it. I have dropped the phone a couple of times since using the case and there have been no ill effects as the case is well padded and made. Although, the phone is itself built like a tank!
Read 2 customer reviews
|
Write a review
---
Why Buy?
Made from high quality leather

Magnetic clasp to seamlessly hold your Nokia Lumia 920

Hand stitched for supreme quality

Protects your phone from bumps and scratches
---
Description
Made from high quality leather
Manufactured from the softest leather, this Leather Flip Case also features hand stitching which adds a touch of real quality to your already stylish Nokia Lumia 920. The case features a top side opening to make it easy to access your phone and small cutouts at the side to allow access to the functions and features of the Nokia Lumia 920.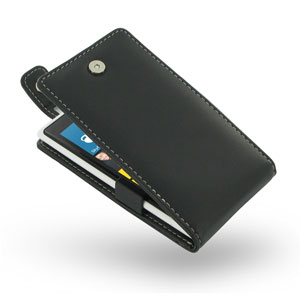 Magnetic clasp to seamlessly hold your Nokia Lumia 920
The magnetic stud fastener on the case will ensure that once closed your phone will stay safely protected within the case and will prevent it from coming loose.
Hand stitched for supreme quality
Every PDair case is hand stitched together, then sealed with a long lasting bonding agent to ensure to help prevent tearing at the seams, ensuring they last the distance.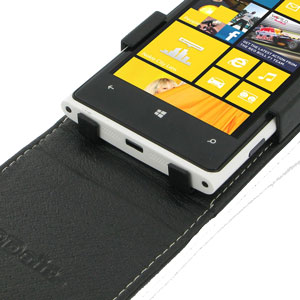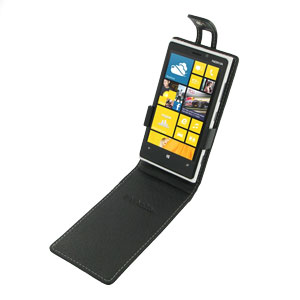 Protects your phone from bumps and scratches
Hand stitched cases, selected from premium leather cuts, specially selected for its durability and fade resistance. PDair cases use soft supple natural leather, unlike other cheaper leather imitation vinyl cases. In doing so the cases are not only soft to touch but incredibly resistant to scratches and scuffs.
---
Key Details
Colour: Black
Part No: 3BNKLMT41