Most Useful Customer Reviews
Justin Coles
Wooburn Green
iPhone 6 Plus
9th October 2014
Excellent
I had an iPhone 5 and after my Griffin holder broke I ended up with the phone smacking around either the ashtray or drinks holder in the car for over a year, so when I upgraded to my new iPhone 6 Plus I wanted it secure and out of the way but still viewable. I never use my CD player so this is seemed the logical place to hold my new phone, this holder does the trick. Secure, safe and can be viewed at whatever angle you wish makes this the logical choice as most people use phone or MP3 players for music, but should you want that CD you forgot about, then you can still play one. Brilliant and nicely robust. Recommend you get one!
andrew murray
south uk
samsung s4
18th August 2014
awesome price awesome product
Slots straight in. Stable good quality and no hassle. Used it for watching movies and satnav on my smartphome as we as music player. Doesnt take up much room and still has good dash access. 10/10 product really happy with it. Way better than the silly sticky phone mounts and more sturdy.
Read 2 customer reviews
|
Write a review
---
Why Buy?
Ensures safer driving

No technical installation required

Adjustable jaws

You can still play your CDs
---
Description
Ensures safer driving
According to expert safety studies, the issue with window mounts is the glare from the sun on the object, which is particularly a problem when the object to be mounted is a portable satellite navigation unit or a smartphone with satellite navigation capabilities. Such devices need their screens to be clearly visible during use in the vehicle so that the directions they are providing are clearly visible by the driver, which is not the case when the screens are being obscured by the glare of the sun.
There is also an unresolved final issue with window suction mounts that police forces are endeavouring to combat. The window suction mount often leaves visible rings on the windscreen, advertising to potential criminals that a valuable portable satellite navigation unit or other device may be present in the vehicle. Not so with this product as not only does it leave your driving view unrestricted, it also leaves it cleaner and hides the fact you may have something valuable in the car from would-be thieves.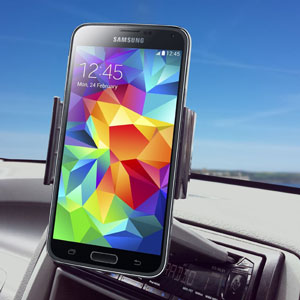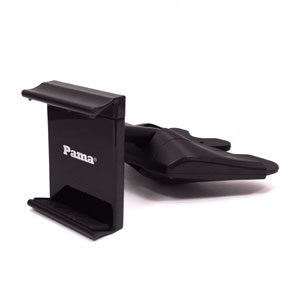 No technical installation required
The beauty of this product is that you don't have to spend your valuable time (and patience) installing it. It couldn't be easier as all you need to do is just place the Pama CD Slot Mount Holder into your vehicle's CD slot and you're good to go. It will hold your mobile devices, sat navs or anything similar with ease.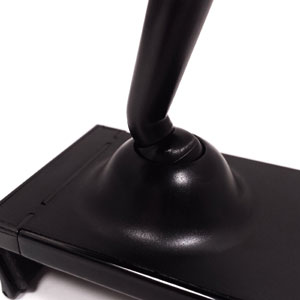 Adjustable jaws and joins
The Pama Universal CD Mount Holder features adjustable jaws, allowing you to securely hold phones with dimensions between 5.5cm – 9cm (width). It also has a moveable joint, allowing you to adjust your device in the holder for the perfect viewing angle.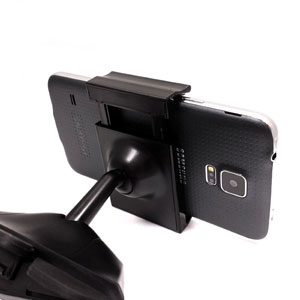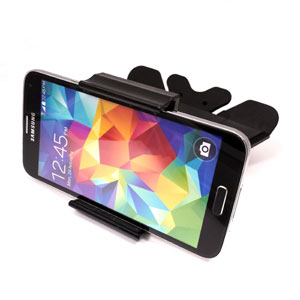 You can still play your CDs
Don't be frightened that it will hinder you playing your CDs or damage your CD player. It doesn't interfere with it at all.
---
Key Details
Colour: Black
Part No: BRKCD1