Most Useful Customer Reviews
Richard Harvey
Maidenhead
Apple Iphone 7 Plus
27th December 2016
One happy chappy at christmas
Managed to get this delivered in time for my son for Christmas, we had hours of fun on Christmas day. + secret knowing that my son was slowly learning basic coding skills was a great bonus. Brilliant little devices, come in a nice little robot home box - with decent instructions.
---
Read 28 customer reviews
|
Write a review
---
Why Buy?
Fun way for children to learn how to code

Fully programmable to follow your instructions

Range of available games or even create your own

Works on iOS and Android Tablets
---
Description
Highly advanced and incredibly playful
The Ozobot Bit 2.0 is an incredibly smart robot that can be completely programmed and used with 9" or larger tablets in conjunction with a whole range of official downloadable apps. The Ozobot Bit 2.0 is the perfect way for your children to learn about robotics, computer science and coding, all in a fun and creative way. Through problem solving, creative drawing, and group challenges, Ozobot Bit 2.0 makes for an excellent educational toy.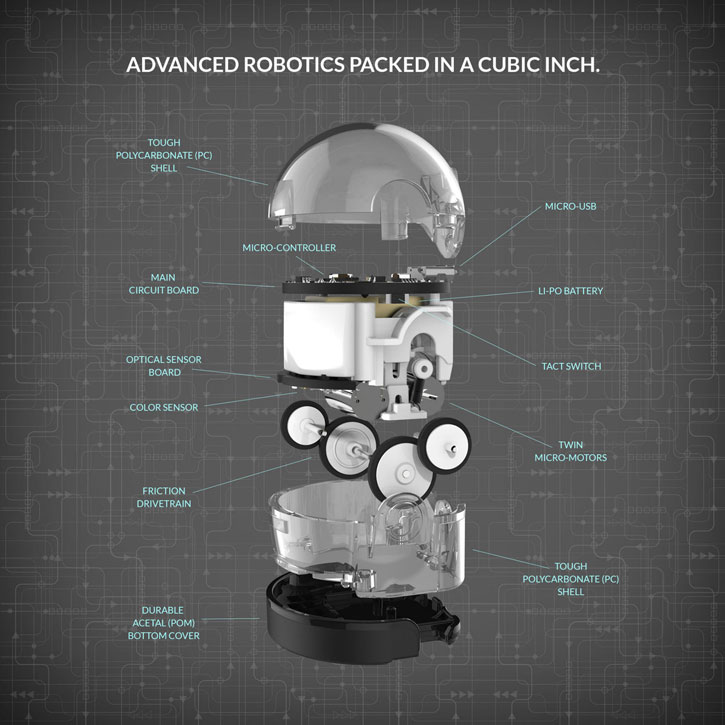 Totally programmable
Learn to code with this fully programmable robot. Using coloured markers to draw lines, colour segments and problem solving, children can learn how to code in a fun and creative way. Through it's colour sensor, the Ozobot Bit 2.0 can detect various colour combinations and perform coded commands.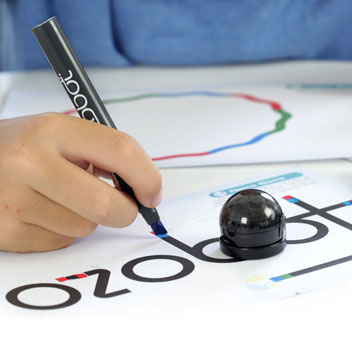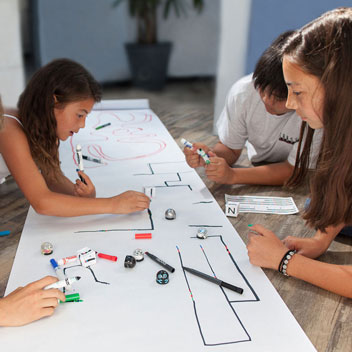 OzoBlockly
With Ozobot Bit 2.0's ability to learn your programs, OzoBlockly can be used to play back your own programmed games. The web based visual editor can be used to drag and drop blocks and loops to easily create your own program, making the Ozobot Bit 2.0 even more appealing to your children. Once you've created your program, using your tablet simply calibrate the Ozobot Bit 2.0's, load the program and you're ready to go.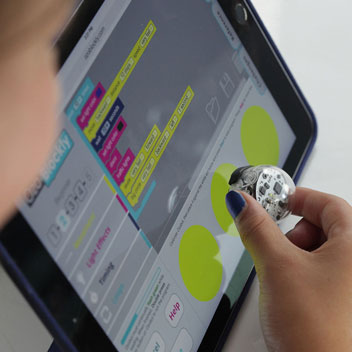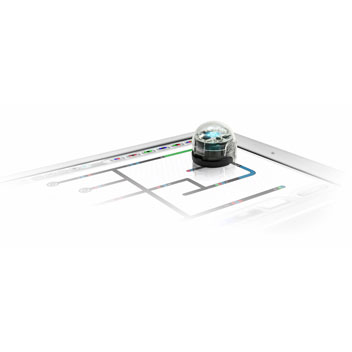 Unlimited games
Watch as your children create their own games by using colour markers and felt tips to draw lines and coloured sections. Furthermore games can also be easily downloaded and printed including racetracks, mazes, battlefields and many more. Games are not limited there, as there are also various apps which can be downloaded, including OzoBot App and OzoGroove.
Works on iOS and Android
The Ozobot Bits 2.0 are compatible with tablets which have a 9" screen or larger. All iPads which run iOS 6.0 or newer, along with tablets running Android 3.2 or higher, are compatible with the Ozobot Bit 2.0.
Note: Some Ozobot app's can still be downloaded on smartphones or smaller tablets, however the screen will be too small for the Bit 2.0 to work consistently.
---
Key Details
Colour: Black
Part No: OZO-020101-02