Most Useful Customer Reviews
28th July 2014
Robust case, tough as a tank
I bought myself an Iphone to keep my business alive but I need something to protect the phone from knock and bumps as I go about my business, roof spaces, in and out of the van, up ladders, down on the floor. I read through the reviews and then got a hands on with my mates case. The case comes with two hard plastic sections which fit around the phone covering it before the soft rubber cover goes over the top. The screen and rear are enclosed but button and plugin ports are accessible through openings. The belt clip clicks when the phones is snapped in place and can be rotated around the clip depending on your position. The clip securely grips the belt and trousers and as yet has failed to let go. Next best thing to keeping the phone in the box it came in.
---
1st August 2012
Gold Medal Winner!
Title is a bit corny but this is a great case. It is easy to fit and holds my shiney new 4s like a glove. The internal plastic shroud includes a tactile, responsive screen protector that has so far worked without fault. The rubber surround protects the inner case leaving gaps for Apple logo, camera/flash, speakers and ear-piece. Headphone jack, mute switch and main port are covered with a rubberised flap system - all of which work well and dont gape open by accident due to 'pocket-rub'. The volume buttons are covered but the raised rubberised buttons are very positive to use. The case looks tough and outdoorsy, but smart enough to keep on for all occasions. The case has a grippy checked back that feels just right. The case has been banged, dropped and used in the rain and has not marked or effected the phone in any way. The case is not air tight though so from time to time you will need to dust off the inner case, but this is to be expected. A fantastic price for a wonderfully tough, great looking case. Stop reading this and buy one now!!
Read 27 customer reviews
|
Write a review
---
Why Buy?
Designed specifically for the iPhone 4S

Boasts 3 layers of protection

Use your iPhone 4S whilst its in the case

Access to all ports and features
---
Description
The OtterBox for iPhone 4S Defender Series will offer your device the ultimate safeguard, with a slim and sophisticated look.
3 layers of protection
The Otterbox defender series wraps your device in 3 layers of protection. The first layer is a strong polycarbonate shell which carresses your iPhone 4S, which provides added protection against drops and bumps. The shell features cut outs which are designed to give you access to all of your devices ports and features.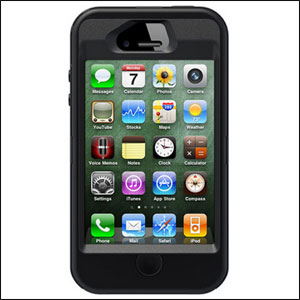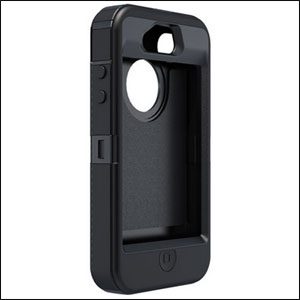 Silicone skin to protect all of your device
The second layer is a silicone skin which wraps around the polycarbonate shell and absorbs any shocks which would be otherwise felt by your device. The silicone skin also features cut outs to give you access to all ports and features, but it is design with silicone covers so you can ensure that, when not in use, all ports and features remain protected at all times.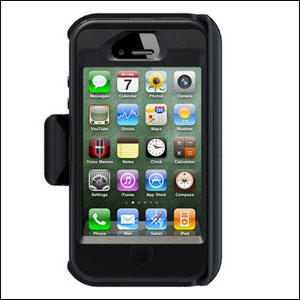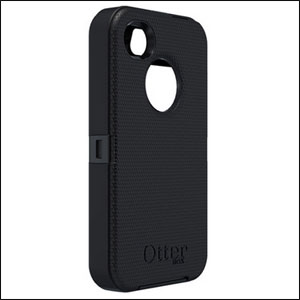 Screen protection built in the protect your devices screen
The final layer of protection is a thermal-formed sheet which covers the screen and keys of your iPhone 4S to give your device 360° protection at all times.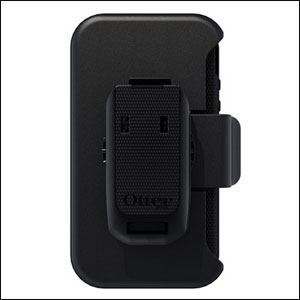 ---
Key Details
Colour: Black
Part No: 77-18511