Most Useful Customer Reviews
Simon
Manchester, UK
HTC One
19th April 2013
Tough & Rugged
This is case is awesome, there is a drawback, it makes what is already a very large phone even bigger. But I have not had any problems with that and I also have to carry a 2nd phone around in my pocket for work and so doesn't get uncomfortable. The clips on the inner case are a little fiddly and need a flat object to get them back apart again should you need to get your phone out for cleaning etc. The power button is left helpfully free to allow ease of use while having the headphone and charging port covered also protects them from filling up with pocket fluff and other stuff while not used. The outer ruber bumper is great and stops it sliding around in the car etc and is easily cleaned after working on my car with filthy hands bit of soap and water and all the stains came right out of it and good as new. Not used the outer holder with the belt clip but looks nice and substantial like the rest of the cover.
---
Adrian
Bedfordshire
HTC One
2nd April 2013
Otterbox for HTC One
Should maybe read White / Grey (matt grey) depending on ones expectations of shinny silver, however I can confirm that the fit is excellent and i'm sure it will do the job. It does make the phone a bit bigger with the the body of the case being the almost the width as your index finger so quite bulky with that said you can drop your phone knowing it won't smash. Easy to fit harder to get off again but not impossible. Overall very good.
Read 15 customer reviews
|
Write a review
---
Why Buy?
Designed specifically for the HTC One M7

Boasts 3 layers of comprehensive protection

Use your HTC One M7 whilst its in the case

Access to all ports and features

Includes a belt holster for easy access and transportation
---
Description
The Otterbox Defender Series for HTC One M7 will offer your device peerless protection with a slim and sophisticated look.
Boasts 3 layers of comprehensive protection
The Otterbox Defender Series wraps your device in 3 layers of protection. The first layer is a strong polycarbonate shell which caresses your HTC One M7, which provides added protection against drops and bumps. The shell features cut outs which are designed to give you access to all of your devices ports and features.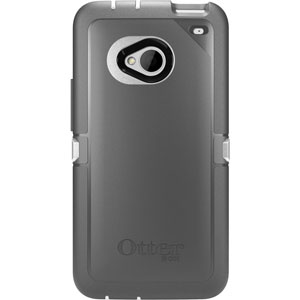 Silicone skin to protect all of your device
The second layer is a silicone skin which wraps around the polycarbonate shell and absorbs any shocks which would be otherwise felt by your device. The silicone skin also features cut outs to give you access to all ports and features, but it is design with silicone covers so you can ensure that, when not in use, all ports and features remain protected at all times.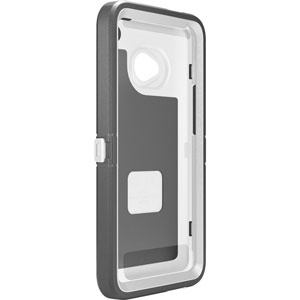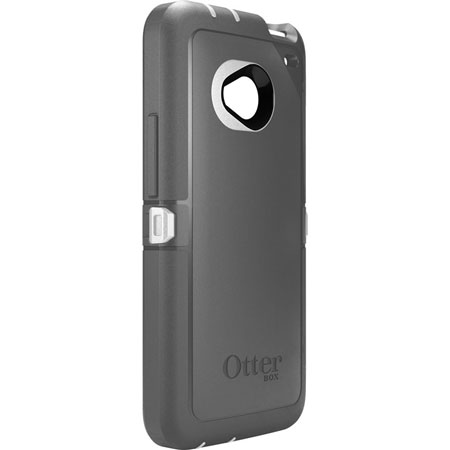 Screen protection built-in the protect your devices screen
The final layer of protection is a thermal-formed sheet which covers the screen and keys of your HTC One M7 to give your device 360° protection at all times.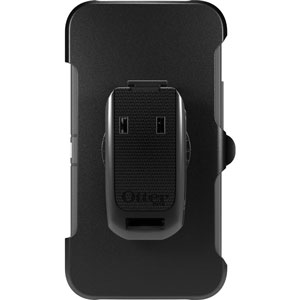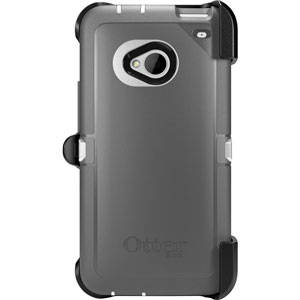 Includes a belt holster for easy access and transportation
Included with the Otterbox Defender case is a belt holder which features a swiveling belt-clip that will hold the device with the screen facing in or out, allowing for easy access or extra protection when carrying your HTC One M7 on the move.
---
Key Details
Colour: Silver, White
Part No: 77-26417