Why Buy?
Charge your iPhone 6 the easy way with wireless charging

Extremely portable

Great protection and effortless charging

Designed for the iPhone 6
---
Description
Own an iPhone 6 and want to charge without wires? Then why not lavish your device with the Olixar Qi Wireless Charging Starter Pack, the ideal way to charge the modern, hassle-free way.
The Olixar Qi Starter Pack features a slim Qi Charging case, a sleek Qi charging pad and an extremely portable mains charger. This creates the perfect way to keep your iPhone 6 fully charged.
The Qi Wireless Charging Starter pack includes:
Flexishield Qi iPhone 6 Wireless Charging Case - Black (RRP 24.99)
Qi Wireless Charging Pad (RRP 19.99)
Olixar High Power 2.1A USB Mains Charger (RRP 8.99)
Flexishield Qi iPhone 6 Wireless Charging Case
Each FlexiShield Qi Wireless Charging Case is made from a special strong and durable gel material, which makes it flexible like silicone and tougher than a crystal case providing you with long lasting protection for your Apple iPhone 6.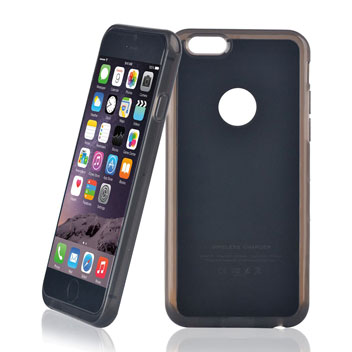 The Flexishield Qi Wireless Charging Case allows your iPhone 6 to charge wirelessly via electromagnetic field and inductive coupling, that send and energy charge from the charging pad to your phone. This makes for a beautiful space saving way to charge your phone wirelessly at your desk, office or at home. The Flexishield Qi Charging Case alone won't charge your phone, but once paired with the Qi Wireless Charging Pad - you can expect quick and intuitive charging by simply placing your phone on to the pad.
Qi Wireless Charging Pad
This thin, stylish Qi Wireless Charging Pad allows you to simply charge your phone hassle-free. There is no more need to have tangled wires dangling around everywhere - you can hide the wire of this charger and simply place your phone on the surface to charge.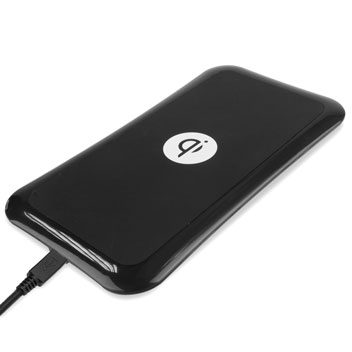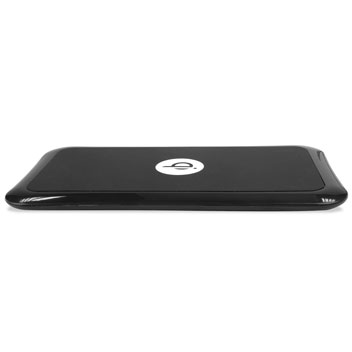 Designed to be ultra compact and extremely portable, the desktop Qi Wireless Charging Pad is small and lightweight, so it is really easy to pack in a suitcase or leave on your workspace without being obtrusive. Its simplistic, minimal-wire design means that it only takes up a small amount of space wherever you set it up, so it wont get in the way, while ensuring that your smartphone is always in easy reach.
Includes UK mains plug
Perfect for travel or at home within the UK, the Qi wireless charging pad is ready to plug into any UK mains power outlet - allowing you to charge your phone wirelessly using the featured charging pad.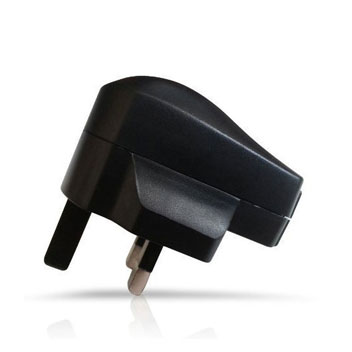 For worldwide travel, you can use the included USB cable to plug into any powered USB port to charge your device.
---
Key Details
Charger Type: Mains Charger
Colour: Black
---
What's In the Box?
1x Flexishield Qi iPhone 6 Wireless Charging Case - Black
1x Qi Wireless Charging Pad
1x Charging cable
1x Olixar High Power 2.1A USB Mains Charger