Why Buy?
Mirror your phone's content through the standard HDMI output on a compatible TV

Simple and easy to use

Official Sony accessory
---
Description
Optimized for using portable devices with your HDTV
Your smartphone or tablet will directly mirror your favorite HD videos, games, photos and other media from your phone to your HDTV. It also enables operation of your mobile device in MHL mode so you can continue to use it for normal usage such as receiving calls & e-mails while connected.
Simple Installation from Mobile Device to HDTV
Simply connect your HDMI cable into the Sony IM750 MHL Adapter and then connect the other end to the HDMI port on your HDTV. Next, connect your power source to the MHL Adapter via Micro USB. Lastly, connect your MHL adapter to your mobile device's micro USB port.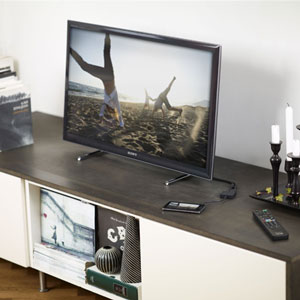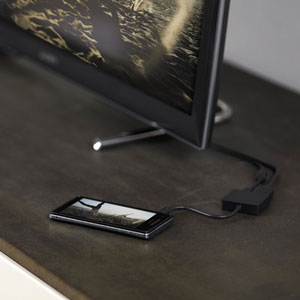 Supports HD Video & Digital Surround Sound
Experience HD video content with up to 1080p/60 picture quality, and digital audio up to 192 kHz, capable of delivering 7.1 channel surround sound from your mobile device.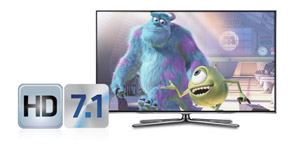 Simultaneous Power Charging of Portable Device
While in MHL mode your device will receive 5 volts/500mA of power that are simultaneously provided from an HDTV power source or power outlet via Micro-USB. In order for the MHL HDMI cable to function power must be present.
Official Sony accessory
This is an official Sony product and as so it is made to the highest product quality and safety standards.
Technical Specifications:
HDMI out female port
HDMI out male port
MHL enabled micro USB 5 pin type connector
Supports HD Video up to 1080p/60
192 kHz 7.1 Digital Surround Sound