Most Useful Customer Reviews
Chris Aylward
Kent
Samsung Galaxy S5
6th June 2015
A superb invention thoroughly recommended.
This is a brilliant invention, being able to charge a phone by simply placing it on a 3 x 3 inch device is so convenient. The device has an LED to confirm it's being charged (your phone will also notify you) which gives you assurance it's doing its job, the LED flashes when it's fully charged. I would agree with reports that charging times are longer, but I would also agree that the battery seems to have a longer standby time because of the lower charging rate. Moreover, the battery will have a longer lifespan because of the slower charging rate, which is great news, aside from the convenience. Something else that appeals to me about wireless charging, is specific to the Samsun Galaxy S5, which is claimed to be waterproof (I'm not prepared to test that!). In part how they provide this is by have a cover over the power port of the phone, which is secured via a very short flexible chord. This is logical, but with typical usage you can image this will eventually snap leaving the owner with a less waterproof phone, so by having a wireless charging facility, it's one less thing you'll be wearing out. I'm extremely glad I bought this in conjunction with the QI case, I know it's only removed a few seconds of hassle plugging in the usual cables, but to me that's well worth it.
---
John Tsipouras
Balsall Common
Samsung Galaxy S5
26th November 2014
Excellent
I plugged this device in placed my Samsung Galaxy S5 on it and it worked. My phone was charging. Could not have been easier. The Charging rate is very good. In 20 minutes, the charge had gone from 31% to 41%. When the phone is fully charged it stops charging it. You do have to plug it into a Charger unit, and I use the charger unit that came with the phone. I have a phone case but with Qi facility. It has made charging my phone so much simpler.
Read 25 customer reviews
|
Write a review
---
Why Buy?
Sleek and ultra-slim Samsung design

Electromagnetic field for Qi wireless charging

Features over-charging prevention

Official Samsung accessory
---
Description
Sleek and ultra slim Samsung design
This official Galaxy Qi wireless charging pad has been designed to complement the unique product styling of the Samsung Galaxy and as such is the perfect home or office charging solution for your phone. Not only does the charger save tangled cables from cluttering your desk space, but the pad actually looks aesthetically pleasing with its smooth contours and clean lines.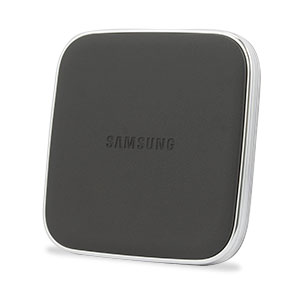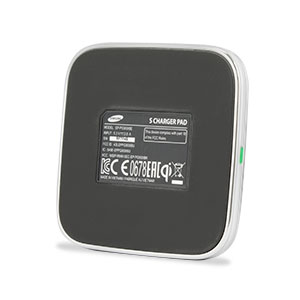 Electromagnetic field for Qi wireless charging
In conjunction with the with a Qi compatible phone , the Samsung Qi Wireless Charging Pad allows your to charge wirelessly via electromagnetic field and inductive coupling that send an energy charge from the charging pad to your phone. This makes for a beautiful space saving way to charge your phone at your desk, office or at home.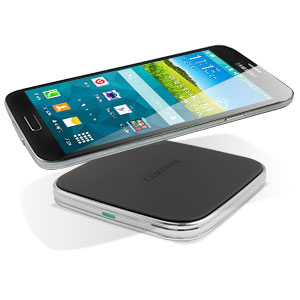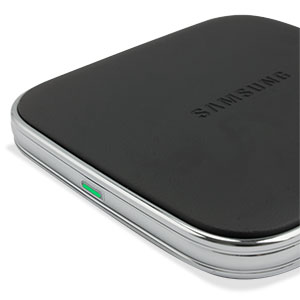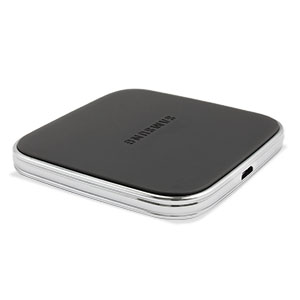 Official Samsung accessory
This is an official Samsung product and as so it is made to the highest product quality and safety standards.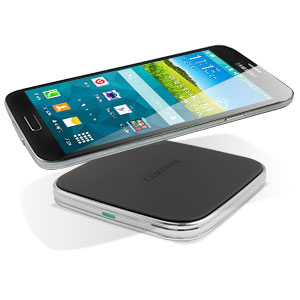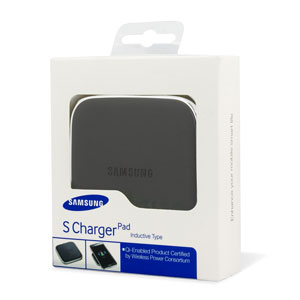 Please Note: The Samsung Galaxy S5 doesn't come with Qi Wireless Charging as standard. You will need to use either a Qi adapter or a Qi charging case in order for your S5 to charge wirelessly from this pad.
---
Key Details
Colour: Black
Part No: EP-PG900IBEGWW