Sorry, but Official Blackberry Leap Leather Swivel Holster has been discontinued and is no longer available to order. For your convenience we've selected some alternative items that we think you may be interested in.



Official Blackberry Leap Leather Swivel Holster

Product Reference: 53000
Why Buy?
Genuine BlackBerry Product

Inner lining to save phone from bumps and scratches

Power saving hibernation to keep battery at optimum power

Made out of fade resistant leather pieces
---
Description
Finished in premium leather, this BlackBerry holster offers unparalleled comfort and elegance.
Designed for the Blackberry Leap
The leather swivel has been specially designed and created for the Blackberry Leap. Therefore, you can be sure you are buying the perfect companion to show off your device.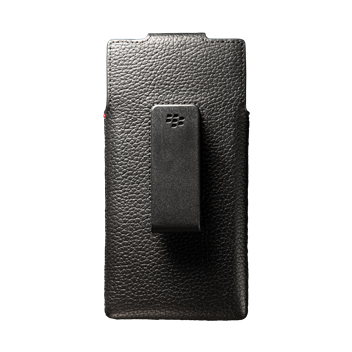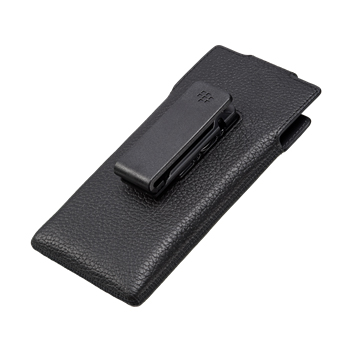 Swivel clip for maximum comfort
Provided with a stylish swivel clip, so you can adjust it for maximum comfort wherever your day takes you. Keep it in an upright position when you're on the move or adjust it parallel with your belt when sitting.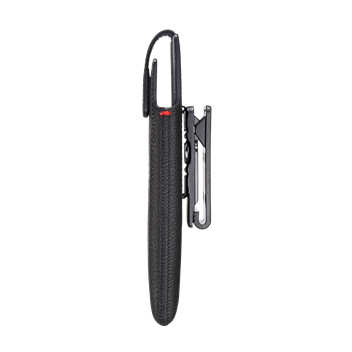 Features a built-in proximity sensor to save battery life
The Blackberry Leap holster utilises a built-in proximity sensor, so it knows when your BlackBerry device is in place - automatically shutting off the screen in order to help maximise battery life. This technology also allows you to choose different notification settings for incoming calls, emails and other functions based on whether your device is in or out of the case.
Features:
High quality, hand-crafted leather
Strong magnetic closure
Embedded BlackBerry logo on front
Textured exterior
Soft microsuede interior
Durable 360-degree rotatable clip
Power saving ability
---
Key Details
Colour: Black
Part No: ACC-60113-001
Questions and answers: