Most Useful Customer Reviews
Tony Lyons
Plymouth
iphone 6 plus
30th March 2015
Cracking case
I spent a while looking for the right case for my new iphone. Bought the wrong one first, then came back to Mobile Fun for a look and found exactly what I was looking for. Why didn't I look here first? Doh! So the case; black leather, check, vertical flip, check, access for charger and all buttons, check. So far so good! The price...ok, it's not being given away, the reason for that is clear once you see it. Very good quality leather, well constructed and the phone is securley held in place...unlike the magnetic ones I've seen. Think this will last at least the 2 years I'm contracted for. Finally, as usual, fast delivery and great communication from Mobile Fun, who are now in my bookmarks so I don't forget them in future!
---
Adrian Jenkins
Monmouthshire
iPhone 6 plus
13th December 2014
Classy leather phone case
My previous case was also a Noreve Tradition bought from mobile fun and looked great on my iPhone 4, I was pleased with the quality and decided to choose Noreve again. The back, screen, edges and corners of the the iPhone 6 are well protected when this case is fully closed as it only exposes small areas that are required for the camera, the sleep, silence and volume buttons. The front cover closes and is held in place firmly with the integral clip, opening it is best done by pulling on the side opposite the clip, my case was a little hard to open at first but was easily adjusted by applying a minute amount of pressure to bend the clip away from the body a fraction of a millimetre which made it easier to open and close. I have noticed cases from other manufacturers have weak clasps or magnetic closers and expose a fair amount of the aluminium body sides, I think that a phone of this value should have the maximum protection. Some people may comment on cases such as this design adding to the phones thickness which is obvious, that doesn't bother me I would rather have piece of mind knowing I've done the best I can to protect my phone. This is still 2.5mm thinner than my iPhone 4 with both cases fitted. One option that would gave been nice is a separate model that offers a place to keep a screen cleaning microfibre cloth.
Read 7 customer reviews
|
Write a review
---
Why Buy?
Elegant case manufactured from high quality handcrafted leather

Designed specifically for the iPhone 6S Plus / 6 Plus

Slim and padded design

Protects your iPhone 6S Plus / 6 Plus from damage

Allows access to all features and functions

Quick and convenient fastener

Beautiful interior lining embossed with the Noreve logo
---
Description

Elegant case manufactured from high quality handcrafted leather
Created in the capital of fashion and luxury, St. Tropez, the Noreve brand manufacture cases using only the finest quality materials and methods. Conceived in top quality handcrafted, fine-grain leather - the Noreve Tradition Leather Case for the Apple iPhone 6S Plus / 6 Plus is both incredibly sophisticated and superbly durable.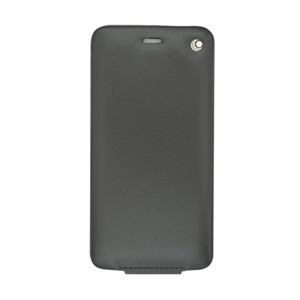 Designed specifically for the iPhone 6S Plus / 6 Plus
Manufactured specifically for the iPhone 6S Plus / 6 Plus, the case provides superior protection in exactly all the right places. The reinforced sides of the case clip easily and securely to the back of your phone, holding it safely in place. Specialised cut-outs also allow easy access to all of the main ports and buttons of the device so you can charge it and make use of all of its features without having to remove it from the case.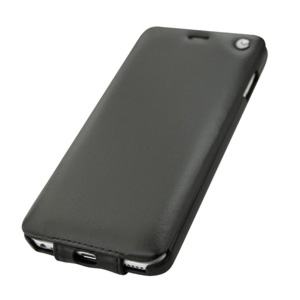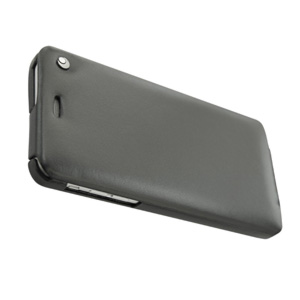 Slim and padded design
Featuring a slim fitting design and quality padded leather material, the Noreve Tradition Leather Case provides fantastic protection against scratches, knocks and drops.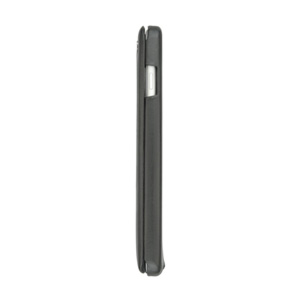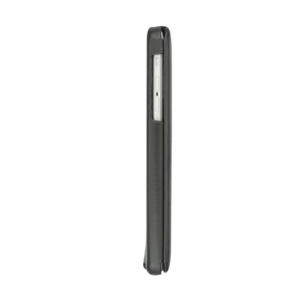 Quick and convenient fastener
The moulded fastener edge of case helps to keep your phone fully protected on all sides quickly and conveniently. When packed in your bag or luggage, the fastener will make sure that the front of your phone is safely protected from harm.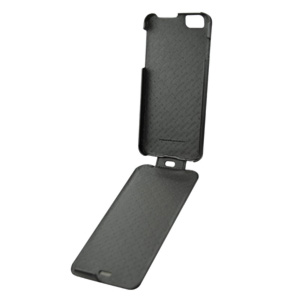 ---
Key Details
Colour: Black
Part No: 2108TB1