Description
Protect your device with one of the most luxurious cases in the international market.
Why Buy:
Elegant pouch in soft, high quality leather
Designed for the Samsung i900 Omnia
Protects the device in an optimal manner
Cutout for easy removal of the device
Noreve has introduced its Omnia Luxury Leather Case. It is an elegant case conceived in top quality handcrafted leather. The case features an opening in the top to insert and remove the phone from the case. It also features a padded design and an interior lining embossed with the Noreve logo. Noreve cases are constructed from fine-grain leather for both style and protection.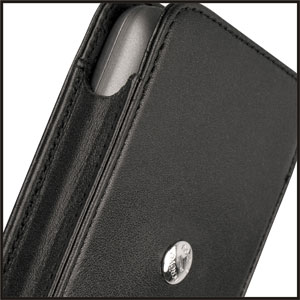 A stylish case for a stylish Samsung. The Noreve tradition case for the Omnia adds sophistication and practicality as well as extra padding for extra security. The phone is also very easy to insert and remove from the pouch through the gap at the top.
The Noreve brand was created in the capital of fashion & luxury, in St. Tropez, so expect only the best materials & fitting every time.