Most Useful Customer Reviews
30th July 2010
Best Case I\'ve used
The Noreve Tradition C - is a beautiful and elegant slip case. Fits and holds the phones perfectly, but still easy to remove from when needed. The leather is top quality, the manufacturer is clearly top notch. It is the best case I've ever used and would give it 10 Stars if I could!!!!
26th June 2011
Nicely made, but....
When I fist got this case (which inidently comes with a cheapish plastc belt hook that can be upgarded) I was impressed with the quality. The phone was held very tightly to start with (almost too tight). Then over time (a couple of months it get looser. With a HTC hero it then gets loose enough for the phone to fall out - especially if you put it in wrong. With the upgrade steel belt clip it also comes unhooked as it rotates when you sit down. I have lost my phone out of it four or five times now which isnt great considering the cost of this case. Its not quite there really but its marginally better than most of the others I have tried. I also feel the fancy presentation box is a waste of my money and a waste of environmental resources (I have droped the rating by one star for the packaging)
Read 2 customer reviews
|
Write a review
---
Description
Protect your device with one of the most luxurious cases in the international market.
Why Buy:
Elegant pouch in soft, high quality leather
Designed for the HTC Hero
Protects the device in an optimal manner
Cutout for easy removal of the device
Noreve has introduced its Hero Luxury Leather Case. It is an elegant case conceived in top quality handcrafted leather. The case features an opening in the top to insert and remove the phone from the case. It also features a padded design and an interior lining embossed with the Noreve logo. Noreve cases are constructed from fine-grain leather for both style and protection.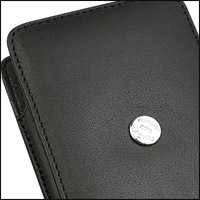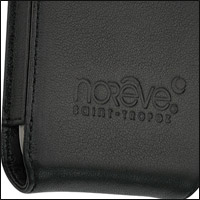 A stylish case for a stylish HTC. The Noreve tradition case for the Hero adds sophistication and practicality as well as extra padding for extra security. The phone is also very easy to insert and remove from the pouch through the gap at the top.
The Noreve brand was created in the capital of fashion & luxury, in St. Tropez, so expect only the best materials & fitting every time.