Created in the capital of fashion and luxury, St. Tropez, the Noreve brand manufacture cases using only the finest quality materials and methods. Conceived in top quality handcrafted, fine-grain leather, the Noreve Tradition B Leather Case for Samsung Galaxy S4 is both incredibly sophisticated and superbly durable.

Designed specifically for the Samsung Galaxy S4
Manufactured specifically for the Samsung Galaxy S4, the case provies superior protection in exactly all the right places. The reinforced sides of the case clip easily and securely to the back of your phone, holding it safely in place. Specialised cut outs also allow easy access to all of the main ports and buttons of the device so you can charge it and make use of all of its features without having to remove it from the case.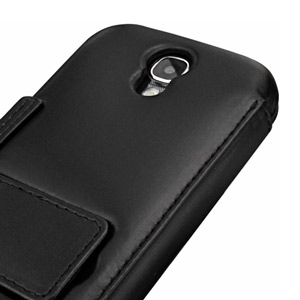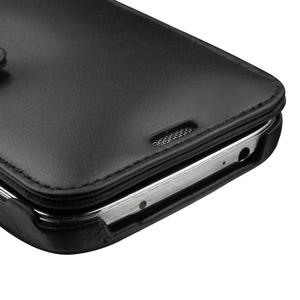 Internal pockets for credit cards and notes
With the Noreve Tradition B Leather Case you can leave your wallet at home thanks to the three internal credit card slots on the reverse of the case. This makes it the perfect case for when you're popping out to the shops, going out in the evening or even if you just prefer to travel light.
Slim and padded design
Featuring a slim fitting design and quality padded leather material, the Noreve Tradition B Leather Case provides fantastic protection against scratches, knocks and drops. On the inside of the flap, there is also space for up to three business or credit cards.
Features a built-in viewing stand
Rather than having the traditional removable belt clip, Noreve have attached a viewing stand to the back of the case. This will let you watch videos at a much more comfortable angle.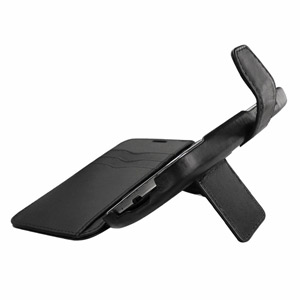 Quick and convenient fastener
The moulded fastener edge of case helps to keep your phone fully protected on all sides quickly and conveniently. When packed in your bag or luggage, the fastener will make sure that the front of your Kindle is safely protected from harm.