Nonda iHere 3.0 Anti-Lost Rechargeable Bluetooth Key Finder
Product Reference: 58729
"Great little device"
"Very impressed iNdeed"
Most Useful Customer Reviews
Alec Hayter
Southampton
Nonda iHere
9th September 2016
Great little device
Already purchased Nonda Zus, but this device completes the set. No excuse to lose anything now -the car, the keys, the chance to take a steady-handed self. Delivery was early too!
---
22nd May 2016
Very impressed iNdeed
item arrived on time as usual from MobileFun and packaged nice and securely. Now this iHere is one clever little device and could save you a lot of money and time. It takes about 2 minutes to set up and the software that you install on your phone/ tablet is really user friendly and has a tutorial included. The iHere paired so easily I was very impressed, it was hassle free and as I said all set up in 2 minutes. Now this is not massive and bulky so it will fit on your keyring easily and it is well built and looks very nice. So what does it do? Well it can find your phone, it can find your keys and can even guide you to where you last parked your car.....Brilliant!!! If you lose all three at the same time, car, keys and phone all at the same time there is seriously something wrong with you... lol This has amazing BlueTooth range and has never disconnected since I have been using it. Battery is rechargeable and come with a nifty little USB charging cable and is supposed to last a month before it needs charging again.The little LED light will notify you when you need to charge it and you can also check the battery level through the application as well. If you consider how much it could cost you if you were to lose your keys and having new locks and keys replaced this device will have saved you a lot of money and the same can be said if you lose your phone this device would have paid for itself. If you are not quite sure about this product just check it out on YouTube as there are some good non biased reviews. I will be buying a few more of these closer to Christmas for my family as this could really save you a lot of time and money, so I highly recommend it and I am sure that if you bought one you would be equally impressed. Thank for reading and I hope you found my review is helpful.
Read 14 customer reviews
|
Write a review
---
Why Buy?
Locate your belongings quickly and easily, from up to 75 feet away!

Easy to use app

Lightweight, portable and extremely durable

Rechargeable battery that lasts weeks

Remote to take photographs, epic selfies and video

Remote to trigger audio dictation recording
---
Why not View a video about this product?
Description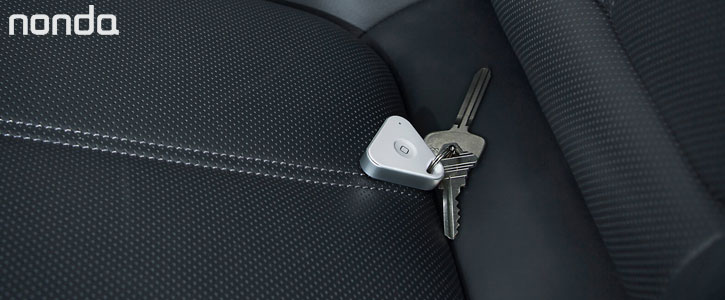 Locate your belongings quickly and easily, from up to 75 feet away!
Never lose your keys, phone or personal belongings again with the amazing iHere 3.0 Anti-Lost Key Finder from Nonda. By simply tapping the iHere you can instantly locate your keys, wallet or purse and even ring your phone when it's lost, even when it's on silent!
The Nonda iHere 3.0 alleviates those stressful moments when it seems all is lost, providing you with peace of mind that even if misplaced, your belongings are safe.
Easy to use app
The free accompanying app available for Android and iOS allows you to monitor the location of your personal items, record your voice and even take photographs, all with a simple click. Providing you with a radar like scanner in order to find your possessions, the iHere3 app can even record the fob's last known location, should the battery run out before you find it.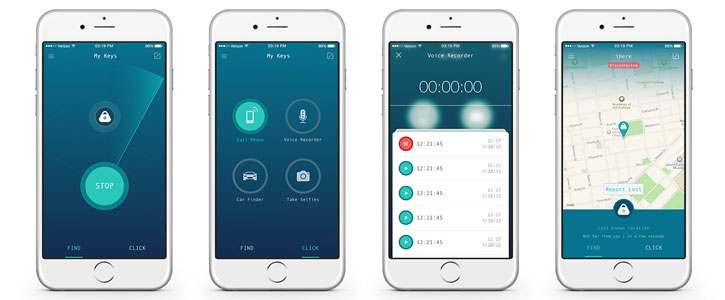 Lightweight, portable and extremely durable
The slim and sleek design makes for an attractive design that perfectly compliments your belongings. What's more, the lightweight and keychain friendly design is also highly durable, allowing the iHere to survive drops from up to 7 feet.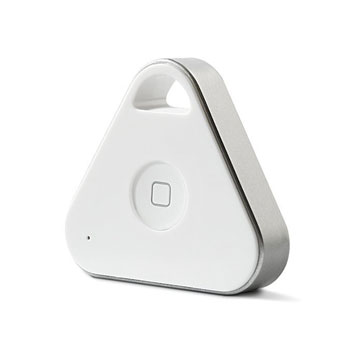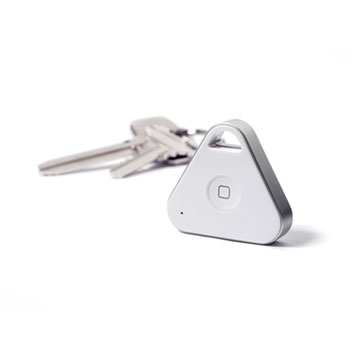 Rechargeable battery that lasts weeks
The world's first and only key finder with a rechargeable battery, the iHere from Nonda provides you with a long lasting battery life that can be easily topped up via the supplied charging cable. This stops the need for guessing if the watch battery needs replacing and then getting out the small screwdrivers in order to do so, as is the case with so many other key finder solutions.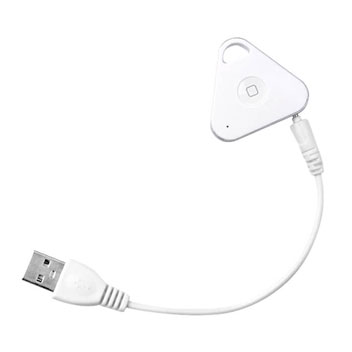 Remote to take photographs, epic selfies and video
The remote shutter function is an invaluable feature for taking photos or selfies without having to touch your phone. This is especially useful if your phone is mounted on a tripod or simply to assist you in achieving a steadier shot. Using the free iHere3 app, simply click the button on the Anti-Lost Key Finder to trigger a photo or to begin and stop video recording.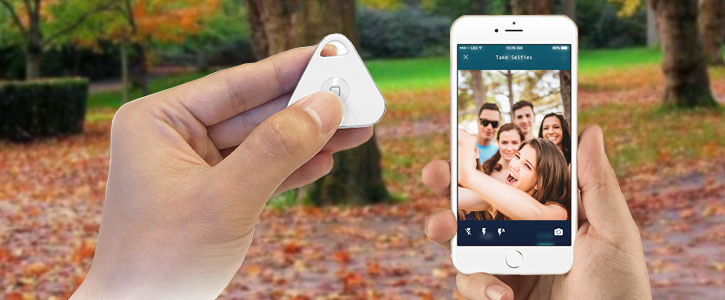 Remote to trigger audio dictation recording
Using the accompanying application, you can instantly trigger the start and stopping of audio recordings to remember notes, dictate letters or for other audio capturing needs you may have by simply clicking the button on the iHere Anti-Lost Key Finder accessory.
Specifications:
Dimensions: 1.5 x 0.4 x 1.4 inches
---
Acer: Liquid Jade Primo, Liquid Zest, Liquid Zest Plus
Alcatel: A3, A5 LED, Idol 4, Idol 4S, Pixi 4 5, PLUS 12, Pop 4, Pop 4 Plus, Pop 4S, U3
Amazon: Fire 7 2017, Fire HD 8 2017
Apple: iPad Pro 12.9 2015, iPad Pro 12.9 2017, iPhone 5, iPhone 5C, iPhone 5S, iPhone 6, iPhone 6 Plus, iPhone 6S, iPhone 6S Plus, iPhone 7, iPhone 7 Plus, iPhone 8, iPhone SE
Archos: 40 Power, 55 Helium, 55 Helium 4 Seasons, 55 Helium Ultra, Diamond 2 Plus
Asus: Zenfone 2, Zenfone 3, Zenfone 3 Deluxe, Zenfone 3 Ultra, Zenfone 3 Zoom, ZenFone 4, ZenFone 5, ZenFone 6, Zenfone AR
Barnes & Noble: Nook 7
BlackBerry: Aurora, DTEK50, DTEK60, KEYone, Z3
BLU: Vivo 6
Coolpad: Torino S
Essential: Phone
Google: Nexus 5X, Nexus 6, Pixel, Pixel XL
HP: Slate6 VoiceTab
HTC: 10, 10 evo, Bolt, Desire 10, Desire 10 Lifestyle, Desire 10 Pro, Desire 610, Desire 628, Desire 650, Desire 816, Desire 820, Desire 830, One A9s, One M8, One M9, One M9 Plus, One Max, One Mini 2, One S9, One X10, U Play, U Ultra, U11
Huawei: Ascend G6, Ascend G730, Ascend P7, Ascend P7 Mini, Ascend Y530, G9 Plus, Honor 6C, Honor 6S, Honor 6X, Honor 7 Premium, Honor 8, Honor 8 Pro, Honor 9, Honor Magic, Honor V8 Max, Mate 9, Mate 9 Lite, Huawei Mate 9 Porsche Design, Mate 9 Pro, Nova, Nova 2, Nova 2 Plus, Nova Plus, P10, P10 Lite, P10 Plus, P8, P8 Lite, P8 Lite 2017, Y5II, Y6 II
Kyocera: DuraForce PRO, Hydro AIR, Hydro VIEW
Lenovo: A7000, P2, Phab 2 Pro, ZUK Edge
LG: Escape 3, G Pro 2, G2, G2 Mini, G3, G4, G5, G5 SE, G6, G6 Plus, K10 2017, K3 2017, K8 2017, L70, L80 Dual, L90, Stylo 2, Stylo 2 Plus, Stylus 3, Tribute HD, V20, X Power, X Venture
Meizu: M3 Max, Pro 5, Pro 6, Pro 7, U10, U20
Microsoft: Surface Pro
Motorola: Moto C, Moto C Plus, Moto E 1st Gen, Moto E 3rd Gen, Moto E3, Moto E4, Moto E4 Plus, Moto G 1st Gen , Moto G 2nd Gen, Moto G 3rd Gen, Moto G 4G 2015, Moto G 4G LTE, Moto G5, Moto G5 Plus, Moto X Play, Moto X Style, Moto Z, Moto Z Force, Moto Z Play
Nextbit: Robin
Nokia: 6, E5, Nokia 3, Nokia 5
Samsung: Galaxy A3 2016, Galaxy A3 2017, Galaxy A5 2016, Galaxy A5 2017, Galaxy A7, Galaxy A7 2017, Galaxy A8, Galaxy Ace Style, Galaxy Alpha, Galaxy Book 10.6, Galaxy Book 12.0, Galaxy Core II, Galaxy Core Prime, Galaxy E7, Galaxy Folder 2, Galaxy Grand 2, Galaxy Grand Prime, Galaxy J Max, Galaxy J1, Galaxy J2, Galaxy J3 2017, Galaxy J3 Pro, Galaxy J5, Galaxy J5 2017, Galaxy J5 Prime, Galaxy J7 2017, Galaxy J7 Prime, Galaxy K Zoom, Galaxy Note 2, Galaxy Note 3, Galaxy Note 3 Neo, Galaxy Note 4, Galaxy Note 5, Galaxy Note 7, Galaxy Note 8, Galaxy S3, Galaxy S4, Galaxy S5, Galaxy S5 Mini, Galaxy S6, Galaxy S6 Edge, Galaxy S6 Edge Plus, Galaxy S7, Galaxy S7 Active, Galaxy S7 Edge, Galaxy S8, Galaxy S8 Active, Galaxy S8 Plus, Galaxy Tab 4 8.0, Galaxy Tab A 10.1 2016, Galaxy Tab S3, Galaxy Xcover 4, Galaxy Grand Neo
Sony: Xperia E5, Xperia C3, Xperia E1, Xperia L1, Xperia M2, Xperia M4 Aqua, Xperia M5, Xperia T2 Ultra, Xperia T2 Ultra Dual, Xperia X Compact, Xperia XA1, Xperia XA1 Ultra, Xperia XZ, Xperia XZ Premium, Xperia XZs, Xperia Z1, Xperia Z1 Compact, Xperia Z1S, Xperia Z2, Xperia Z3+
Sony Ericsson: J7
Vodafone: Smart N8, Smart Platinum 7, Smart Ultra 7
Wiko: Fever SE, Freddy, Jerry, Lenny 3, Robby, Sunny, Tommy, U Feel, U Feel Lite
Wileyfox: Spark, Spark Plus, Spark X, Swift 2, Swift 2 Plus, Swift 2 X
Xiaomi: Mi 4, Mi 4i, Mi 5s, Mi 5s Plus, Mi Mix, Mi Note 2, Redmi 3S, RedMi Note
ZTE: Axon 7, Axon 7 Mini, Blade V8 Lite, Blade V8 Mini, Blade V8 Pro, Grand X4, Nubia X6, Nubia Z11, Sonata 3, Warp 7, Zmax Pro
Moto C Plus Travel Accessories
,
Moto C Plus Photography Accessories
,
Honor 9 Travel Accessories
,
Honor 9 Photography Accessories
,
Moto E4 Plus Travel Accessories
,
Moto E4 Plus Photography Accessories
,
Moto E4 Travel Accessories
,
Moto E4 Photography Accessories
,
Galaxy S8 Active Travel Accessories
,
Galaxy S8 Active Photography Accessories
,
Samsung Galaxy Note 8 Travel Accessories
,
Samsung Galaxy Note 8 Photography Accessories
,
Smart N8 Travel Accessories
,
Smart N8 Photography Accessories
,
G6 Plus Travel Accessories
,
G6 Plus Photography Accessories
,
iPhone 8 Travel Accessories
,
iPhone 8 Photography Accessories
,
iPhone 8 Novelty and Fun
,
iPad Pro 129 2015 Travel Accessories
,
iPad Pro 129 2017 Travel Accessories
,
X Venture Travel Accessories
,
X Venture Photography Accessories
,
One X10 Travel Accessories
,
One X10 Photography Accessories
,
Nova 2 Plus Travel Accessories
,
Nova 2 Plus Photography Accessories
,
K8 2017 Travel Accessories
,
K8 2017 Photography Accessories
,
5 Travel Accessories
,
5 Photography Accessories
,
Phone Travel Accessories
,
Phone Photography Accessories
,
Galaxy J5 2017 Travel Accessories
,
Galaxy J5 2017 Photography Accessories
,
Nova 2 Travel Accessories
,
Nova 2 Photography Accessories
,
Nokia 3 Travel Accessories
,
Nokia 3 Photography Accessories
,
Surface Pro Travel Accessories
,
Fire 7 2017 Travel Accessories
,
Fire HD 8 2017 Travel Accessories
,
HTC U11 Travel Accessories
,
HTC U11 Photography Accessories
,
Galaxy Xcover 4 Travel Accessories
,
Galaxy Xcover 4 Photography Accessories
,
Moto C Travel Accessories
,
Moto C Photography Accessories
,
K3 2017 Travel Accessories
,
K3 2017 Photography Accessories
Questions and answers: