Most Useful Customer Reviews
2nd May 2016
Never without a backup charger
Portable chargers are great, but far too often you forget to bring them with you, meaning they're useless. With this wallet you're always guaranteed to have a full iPhone charge with you. Fortunately my 6S lasts quite a while, but this has already saved a couple of friends' phones when they've been close to dying. Very nice design as expected from Nomad and all round practical and great product!
Read 1 customer review
|
Write a review
---
Why Buy?
2400mAh battery integrated classic wallet

Integrated lightning charger

Fully charge your iPhone or iPod Touch

No larger or thicker than a normal wallet
---
Description
Classic design
Nomad has kept the design of a standard wallet, so that it can easily integrates into your everyday lifestyle. When placed among standard wallets, the Nomad Battery Wallet would not seem any different.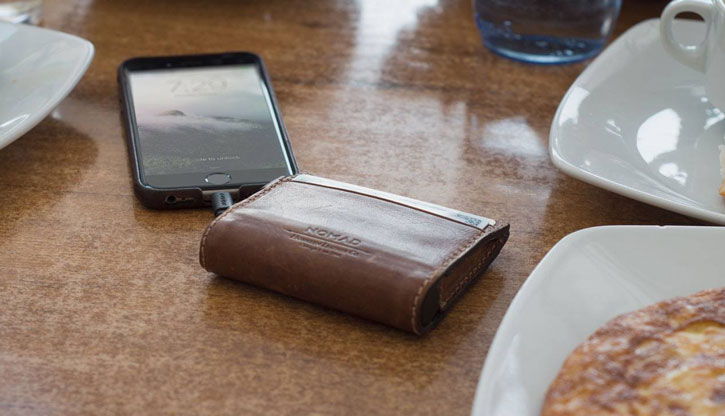 2400mAh power boost
Use in remote places or simply when your battery is on its last legs. The Nomad Battery Wallet features an impressive 2400mAh capacity, making it more than capable to fully charge your iPhone or iPod.
No need for a mains power supply, simply connect your device to the wallet's built-in Lightning connector and your device is ready for action wherever you are.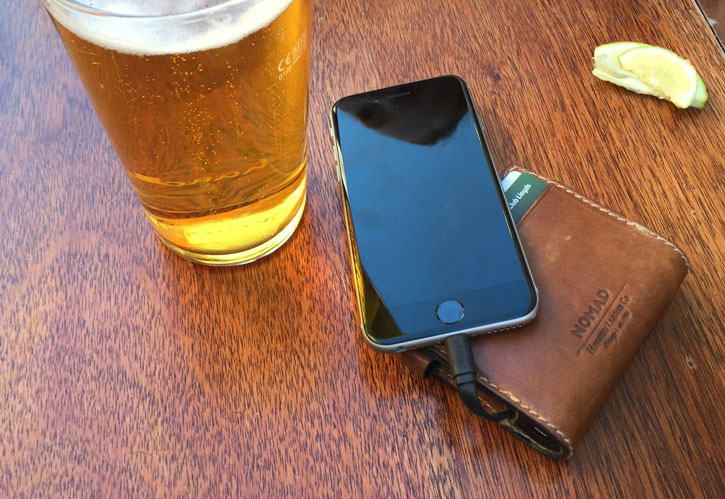 Standard wallet size
The Nomad wallet has been designed with size in mind. As a result, the battery has been placed on the spine of the wallet, ensuring that it is a similar size and thickness to a regular wallet.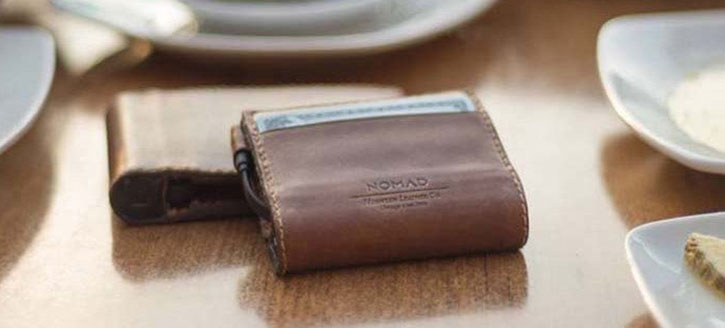 Built-in Micro USB connector for recharging the power bank
With the integrated Micro USB charging connector - you can simply plug into a computer, laptop or USB mains power adapter to recharge the lithium ion battery.

Battery charge capacity indicator
Located on the bottom of the battery is a capacity indicator, which details how much power is left within the power bank. With just a quick glance, you can see how much charge is left, so you know when you will next need to recharge the wallet.
iPhone and iPod compatible
The Nomad Wallet comes with a Lightning cable attached, allowing you to charge iPhone's and iPod's which are Lightning compatible. As it is 'Made for iPhone' certified, you can be assured that the Nomad Wallet is of the highest quality and 'unsupported accessory' messages are not displayed. The built-in lightning cable that discretely folds away when not in use, means that you'll always have the right equipment to charge your iPhone or iPod.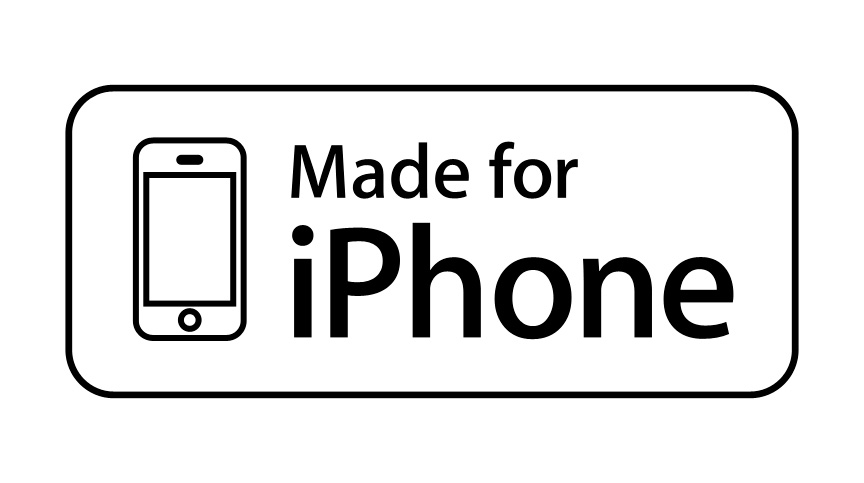 Technical Specifications:
Battery Capacity: 2400mAh
Charge current: 5V/1.5A
Rechargeable Battery: Yes
Weight: 162g
Size: 95 x 125 x 25mm (HxWxD)
---
Key Details
Charger Type: Emergency Charger
Colour: Black
MFi: Yes
Part No: WALLET-LIGHTNING-SAFBLK-001