Most Useful Customer Reviews
steve kiff
South Wales, UK
Samsung S6
25th April 2015
how did I live without this...
I've owned mobile phones for donkies years and have seen many changes since my first house brick sized phone and without a doubt the best thing i've ever found is a Qi charger! pluging phones in to charge is hardly a chore and a gadget like this is something i think we would all say we could live without but once youve tried one, especially with a phone like the Samsung S6 which has the charging gizmo built into it you wont look back the Nillkin is a small round disc that you hardly notice sitting on your desk or bedside cabinet but to charge your phone you just place it on the disc... yes it really IS that simple and even though you only save a few seconds pluging in or unpluging its amazing how much you appreciate the simplicity offered and soon come to realise that you wouldnt be without one... so much so im ordering a second for my office desk just to top the charge up as i do tend to run the battery down quickly. looking online ive seen a few things that almost put me off buying a Qi charger as they all have the same limited abilities... or at least thats what they say i have seen no issues. firstly its slower charging than a standard charger... BIG DEAL 99% of us charge our phones overnight so an extra hour to attain a full charge isnt even noticed as when we get up the phones fully charged secondly they reccomend charging the phone out of its case, ive read this in a few palces but i have a bulky otterbox defender case and it works perfectly through the case so again no worries... only thing i have noticed is the rear of the phones warm when you take if off charge but only slightly and i dar say nothing to worry about... i have a brand new S6 and am not worried to explain its simplicity as i type tjhis review, i get a message on facebook.. pick up the phone reply and put it down on the charger without even having to look where im putting it... as our friend alexander the meercat would say.. seeemples
---
chris coplin
north west
nexus 7
28th March 2015
excellent value
Works great with my 2nd generation nexus7. Appears to charge quicker than the supplied charger but i am using a 2000ma supply
Read 13 customer reviews
|
Write a review
---
Why Buy?
Charge your smartphone the easy way with wireless charging

Small and lightweight for added convenience

Designed to be compatible with all Qi wireless charging devices

Sleek, luminous design

Non-Slip silicone surfaces for ultimate security
---
Why not View a video about this product?
Description
Charge your smartphone the easy way with wireless charging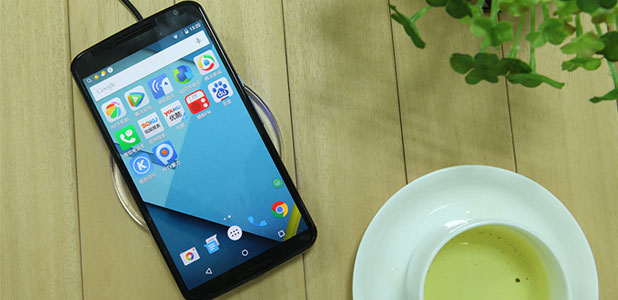 With mobile phones being able to do more and more, it's important to ensure that your battery is always charged so you are able to take that important call, reply to that urgent text message or send an email. This thin, stylish Qi Wireless Charger from Nillkin allows you to simply charge your phone hassle-free. There is no more need to have tangled wires dangling around everywhere - you can hide the wire of this charger and simply place your phone on the surface to charge.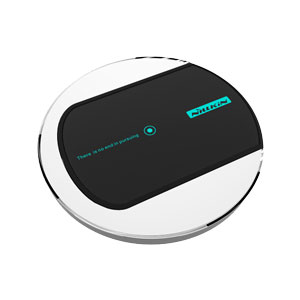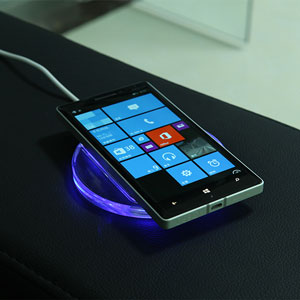 Small and lightweight for added convenience
Designed to be ultra compact and extremely portable, the Magic Disk 2 Qi Wireless Charger from Nillkin is small and lightweight, so it is really easy to pack in a suitcase or leave on your workspace without being obtrusive. Its simplistic, minimal-wire design means that it only takes up a small amount of space wherever you set it up, so it wont get in the way, while ensuring that your smartphone is always in easy reach.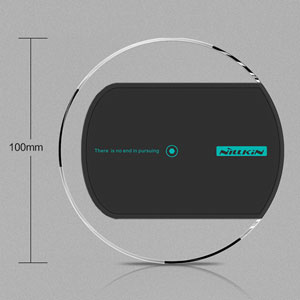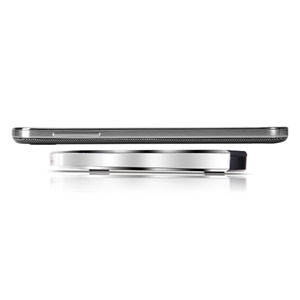 Designed to be compatible with all Qi wireless charging devices
Designed to perfectly complement the sleek styling of your handset, regardless of whether it is for use in the home or office - the Nillkin Magic Disk 2 can charge any Qi compatible device quickly and easily.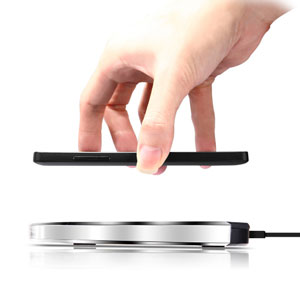 PLEASE NOTE: Not all handsets support wireless charging 'out of the box'. Certain smartphones will require an adapter to be able to perform wireless charging, please check your phone supports Qi wireless charging before purchasing.
Sleek, luminous design
The all new and improved Nillkin Magic Disk 2 features a sophisticated intelligent light built-into the sleek clear housing to produce a soft, subtle glow that soothes as well as informing you of the charging process.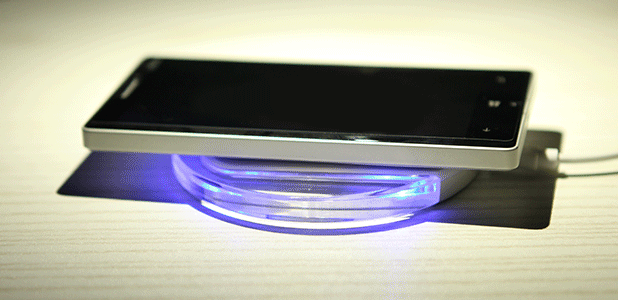 Non-Slip silicone surfaces for ultimate security
The Magic Disk 2 Qi Wireless Charger features a robust, textured upper surface, which will stop your device from sliding off the charger during charging. What's more, the Charger also features 4 non-slip silicone feet, which prevent the charger device itself from sliding along the surface. This ensures that, during charging, your smartphone is totally protected and secure.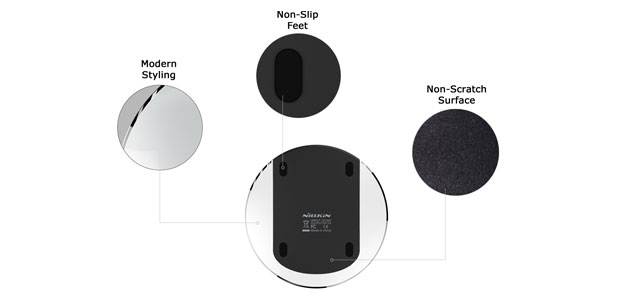 ---
Key Details
Charger Type: Desktop Charger
Colour: Black, Blue, Clear
Part No: M003