Why Buy?
Premium full HD sound

Take your music anywhere in total comfort

10 hours of playtime

Dedicated music controls built-in

Hands-free calling
---
Description
Premium full HD sound
The Motorola Buds Bluetooth Stereo headphones provide premium HD sound thanks to the built-in aptX technology, which also preserves the audio quality by delivering the entire music bandwidth to the earbuds. This incredible technology results in outstanding sound with crisp highs, full lows and clear mid-ranges. With additional sound profiles, you can even adjust the headphones to suit the music your playing as well as to your personal preference.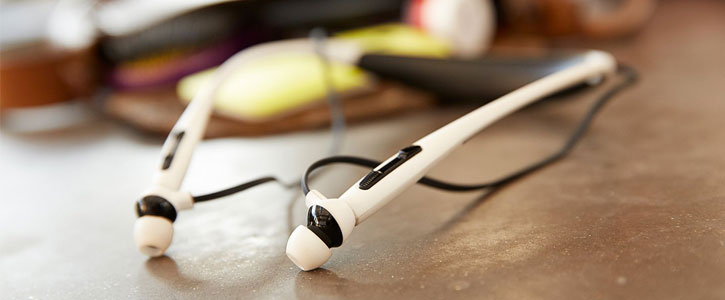 Take your music anywhere in total comfort
Designed so nothing will come between you and the music, no matter if your at work, travelling or out and about. The Motorola Buds Headphones feature an ultra-lightweight design that has been contoured to your collar and body while resisting movement, they even come complete with a magnetic secure system to hold your buds in place when not in use. The Surround Headphones also come with HZO protection which guards your precious headset against water or sweat, making these headphones perfect for use during sporting activities.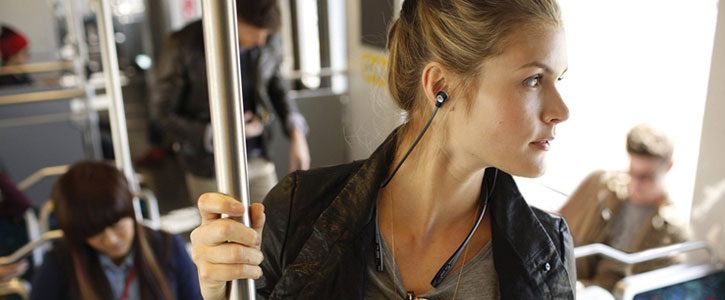 10 hours of playtime
With an impressive battery life, the Motorola Motorola Buds Headphones will keep the music playing all night long. Offering 10 hours of music playback, the Pulse Headphones are sure to be ready whenever and wherever the moment takes you.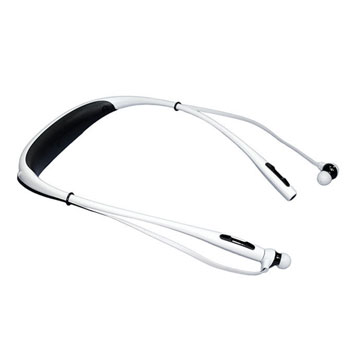 Dedicated music controls built-in
With dedicated controls located on the Motorola Buds's collar, you can quickly and easily play or pause your music as well as switching between tracks.
Hands-free calling
Handle in-coming calls and make outgoing calls with ease, when using the Motorola Buds Bluetooth Headphones thanks to its notification system and dedicated talk button. The Motorola Buds's collar informs you of incomings calls, while the handy talk button allows you to make a call or even send a text by triggering your phone's voice controls.
Technical Specifications:
Connector port: Micro USB
Play Time: Up to 10 hours
Talk Time: Up to 12 hours
Standby Time: Up to 30 days
Bluetooth Technology: Bluetooth 4.1
Bluetooth Profiles: A2DP 1.2, Hands Free (HFP) 1.6, AVRCP 1.4, HSP 1.2 and Generic Audio Visual Distribution Profile (GAVDP) 1.2
Range: up to 150 ft
Multipoint: Pair two devices simultaneously, such as your phone, tablet, or computer
---
Key Details
Bluetooth: Yes
Colour: Black, White
Multipoint: Yes
Part No: ASMBUDSWH-MI0A