Sorry, but Motorola Milestone Desktop Charging Cradle has been discontinued and is no longer available to order. For your convenience we've selected some alternative items that we think you may be interested in.



Motorola Milestone Desktop Charging Cradle

Product Reference: 23543
Description
The Motorola Milestone cradle allows you to synchronize and charge your Milestone with any USB-enabled computer.
Just connect the USB cradle to any laptop or desktop PC, you are ready to sync and charge your Milestone. This cradle also provides an easy and convenient desktop access and display. You can place your Milestone at a comfortable reading angle.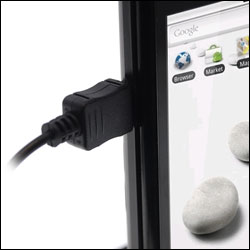 Features:
Data HotSync and battery charging on your desk with a cradle.
Blue LED indicator
Questions and answers: