Most Useful Customer Reviews
Bill Leech
Warwickshire
iPhone 4S
2nd October 2012
The essential accessory for professional iPhone 4S users
Like many iPhone users I have always been disappointed with the battery life. I decided not to upgrade to an iPhone 5 as the battery performance did not appear to have been significantly improve. Instead I purchased the Mophie Juice Pack and my battery problems have disappeared. It is, in my view, the essential accessory for iPhones.
---
12th April 2011
Excellent Product!
This product is the best accessory I have purchased for my iPhone to date. If you don't mind the weight increase and the slightly larger size (which isn't much) it provides both a very good protective impact case as well as double (almost triple) battery life. 1: Full iPhone battery 2: Full charge (or about 90% if phone is fully discharged) 3: Another iPhone battery discharge The best feature is that it has an On/Off switch on the charge for the battery. It also has a led display at the bottom showing the extended battery charge level. The case also has a micro USB connection to sync with iTunes and to charge the phone as well so does not require the proprietary apple cable. This case however does not allow to be used with any iPhone docks or accessories with the iPhone connector. The only difference between this and the "Air" model is that this has a 2000 vs 1500 battery power.
---
Read 15 customer reviews
|
Write a review
---
Why Buy?
2000mAh built in battery

Battery extender and case in one

Advanced battery technology

Acoustic sound enhancement

4 light LED battery status indicator

Pass-through USB
---
Why not View a video about this product?
Description
This ultimate iPhone 4S / 4 power user accessory more than doubles the battery power of your iPhone and provides the complete protection of a soft-touch case and shock-proof band.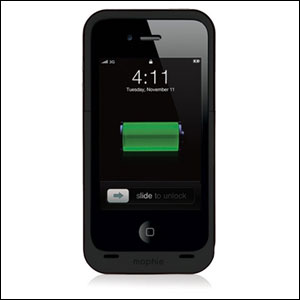 Need even more battery power for your iPhone 4S / 4? The Mophie Juice Pack Plus has Mophies largest juice pack battery, offering 2000mAh, which extends the battery life of your iPhone for hours! The juice pack plus also provides a comfortable ergonomic design with the complete protection of a dual-injected hard shell case with protective rubberized band. Since it is designed to more than double the time you have to Rock, Talk, Surf and Send with your iPhone 4S / 4, the mophie juice pack plus is the ultimate iPhone 4S / 4 battery case for travel or business.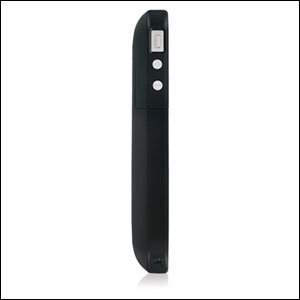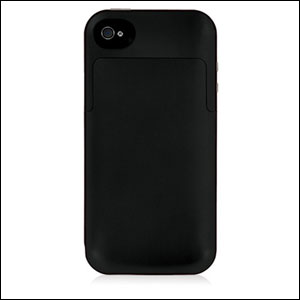 Acoustic sound enhancement
Not only is this a stylish protective case and powerful external battery, but the Juice Pack Plus is specially designed to act as a virtual speaker box, redirecting the sound from the base of the iPhone 4S / 4 to the front. This results in a fuller, richer sound quality.
4 light LED battery status indicator
Never be left wondering how much power you have left with the Juice Pack Plus. On the bottom of the case sit 4 LEDs which at the push of a button indicate the remaining battery life, as well as displaying how much time remains in the charging process.
Pass-through USB
Included with the case is a USB cable which allows you to synchronise and charge your iPhone 4S / 4 without having to remove it from the case. Please note that as this is a proprietary USB cable, the Mophie Juice Pack Plus is not compatible with any dock accessories.
---
Key Details
Colour: Black
Part No: MOP1160HKJPPLP4