Most Useful Customer Reviews
Tukha
Manchester
Samsung Galaxy S3
25th July 2014
Genius!
This charger is what I always needed without even realising I did! As many probably do with slightly old Samsungs, I had a problem with battery (slow charging, and fast using). And I had literally gone through around 7 chargers in two years, with little success. Also had sent my phone to Samsung for repairs etc. So when I found this charger, I thought it would be a great idea. I could charge my phone and spare battery at the same time. And I was right. I no longer worry or try to plan certain outings around my phone battery (seriously, I did!), because whichever battery is in my phone, the other is always ready at 100%... not to exaggerate, but life actually is more comfortable! I'd recommend it for sure!
---
Michael Parslow
Galway
Galaxy S3
2nd October 2013
Best Charger
I bought this charger along with a new battery for my Samsung S3. Brilliant is all I can say. It charges the battery in your phone but, you can also mount a spare battery on it and charge it directly. No running out of battery power again. Great for going on holidays or long journeys, you just bring an extra fully charged battery. You can charge both together in a matter of a couple of hours.
Read 10 customer reviews
|
Write a review
---
Why Buy?
Charges your spare Galaxy S3 / S4 / S4 LTE battery using mains

Charge an additional devices via the built in USB port
---
Description
Charges your spare Galaxy S3 / S4 / S4 LTE battery using mains
As smartphone's use more power, it never hurts to have a spare battery for emergencies or for long commutes. If you don't have a separate charger your handset can spend most if its time plugged in to portable devices as you attempt to charge and recharge your batteries.
The Momax U Charger allows you to conveniently charge your spare battery faster and more conveniently using a main power supply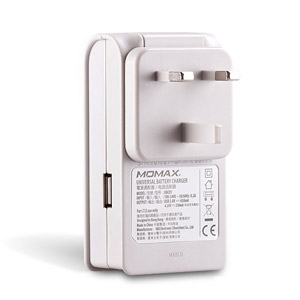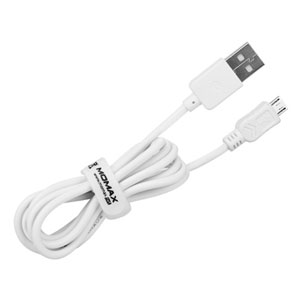 Charge an additional devices via the built in USB port
The U charger also comes with a built in USB socket for charging up your Galaxy S3 / S4 / S4 LTE or any other portable device that can be charged via the additional USB port on the side of the charger. This eliminates the need for a separate charger, making the U charger ideal for taking on your travels.
Technical Specification
Input: AC 100-240V 50/60Hz 0.2A
Output: DC 4.35V 250mA, USB 5.2V 650mA
Applicable Certificate : CE/ TUV/ EN60950
---
Key Details
Charger Type: Mains Charger
---
What's In the Box?
1 x Momax U Charger for Samsung Galaxy S3 / S4 / S4 LTE with UK plug
1 x USB charging cable
1 x User guide with warranty card