Most Useful Customer Reviews
David
Halesowen
Samsung Galaxy S3 Lte
12th November 2012
A must have
I recently had an upgrade to a samsung S3. After using it for a week I noticed the battery doesn't last much more than a day and half. So I decided I need a spare battery. Looking here I found this ideal solution. First it comes with it's own charger so it can be charged in the car, home or pc. Second this battery seems to last longer than my original. Third it's cheaper than the original. This is a must have purchase for any Samsung S3 user as you will never run out of battery. :)
Feng
London
Samsung Galaxy S3 GT-i9300
16th October 2012
Convenience!
I recently purchased a Samsung Galaxy S3 GT-i9300. Like most other top end featured smart phones the battery is just not completely suited for a heavy users such as my self. Emails, Radio, Music, Browsing, Personal Wifi Hotspot, Gaming. There are numerous uses of these top end devices that may well completely replace your laptop and computer. The 'Momax Smart Battery Charger Pack' as I have experienced, offers the exact solution for the continual use of your beloved smart phones. The battery included is 2100mAh capacity, which on a full charge is lasting longer than my 2100mAh Samsung stock battery. (Due to my phone running out of battery after some hours on my first day of use at which point I charged it through my laptop! New batteries require several uninterrupted cycles of charging and usage until it reaches full capacity!). Currently I have both stock & Momax batteries on rotation in the Momax charger. Needless to say this solution has allowed the Momax battery to reach it's full capacity! I feel at peace stepping out of my home always with a fully charged battery carried in my top pocket. The charger provided is of solid build and does the job as said on the box, the battery is proving it's worth! All for£17.95! The reality...without such a solution your Galaxy S3 does not offer to its user the full spectrum of its functionality as it WILL run out of battery rather quickly. Thank you MobileFun!
Read 6 customer reviews
|
Write a review
---
Why Buy?
Perfect for charging your spare Galaxy S3 batteries

Easy to use operation

Smart and portable design

Powers via the the Micro USB lead included

Built-in anti-overcharging and anti-short-circuit for peace of mind

Charges all Galaxy S3 compatible batteries
---
Description
Perfect for charging your spare Galaxy S3 batteries
As smartphone's use more power, it never huts to have a spare battery for emergencies for long commutes. If you don't have a separate charger your handset can spend most if its time plugged in to portable devices as you attempt to charge and recharge your batteries. The Momax Smart battery charger allows you to conveniently charge those spare batteries in a well designed desktop charger.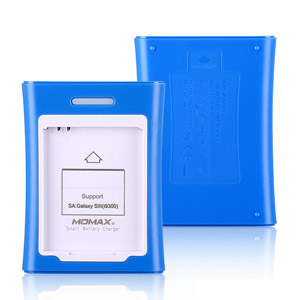 Easy to use operation
Just plug the charging unit into a USB socket, via the micro USB lead provided, and slide the battery you wish to charge into the unit. The led light will let you know that the battery is charging and once fully charged the LED light will change colour, and you simply slide the battery out and it is ready to use in your handset. Designed specifically for the Samsung Galaxy S3 this charging unit will charge all compatible batteries.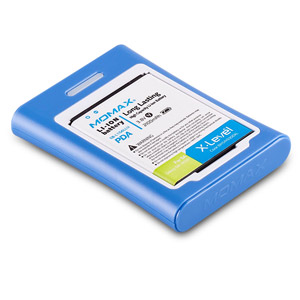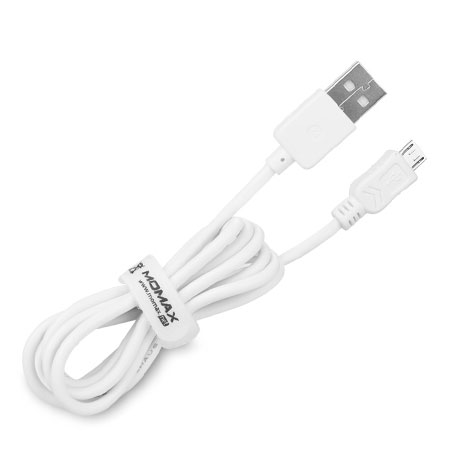 Smart and portable design
Well designed, the Momax smart battery charger is encompassed within a screw-less technology case and a rounded eye catching look. The Momax smart battery is perfect for using at home, at work or due to its lightweight and compact construction, it is also perfect for traveling. Safely is also important with any charging unit, so Momax has incorporated both anti-over charging and anti-short circuit safety features.
Technical Specifcations:
Voltage: 3.7V
Capacity: 2100mAh
Charger : Smart Battery Charger-02
Input: DC5.0V 500(Max: 1A)
Output: DC 4.2V 500mA
Main Input: Micro USB
---
Key Details
Charger Type: USB Charger
---
What's In the Box?
1 x X-Level Samsung Galaxy S3 Battery
1 x Momax Smart Battery Charger
1 x USB charging cable
1 x Manual and Warranty Card