Most Useful Customer Reviews
sharon capstick
United Kingdom
galaxy s3
28th June 2013
just what i was looking for
i needed a battery charger just for my battery, i just fell onto this site, now i look for everything i need for my phone here, so handy i just dont need to look anywhere else, and the right price too
---
Mike Paterson
Unknown
Galaxy S3
25th August 2012
Momax Samsung Galaxy S3 Battery Charger
Purchased this from my favourite accessory phone seller namely MobileFun. The Charger is for use with the Galaxy SIII Battery. Quality of product is plastic and light but sturdy enough. Inserting and withdrawing a battery is simple, no force needed and the battery is held firmly whilst in the charger. Charging gives a bright and clear solid blue light on the charger. This remains until charge is complete whereupon the light changes to a very bright and solid green. Charging is quite slow which takes roughly 5hrs from empty to full. This is obviously longer to charge than the phones own charger. However, unlike the phones charger which always renders the battery quite hot during charge the Momax Charger being slower looks after the battery better. There is no heat and having charged a pair of batteries several times using this charger I am sure I am actually getting longer operational times with my Galaxy SIII, all due to the Momax Charger.
Read 6 customer reviews
|
Write a review
---
Why Buy?
Perfect for charging your spare Galaxy S3 batteries.

Smart looking design.

Powers via the Micro USB lead included.

Built-in anti-overcharging and anti-short-circuit for peace of mind.

Charges all Galaxy S3 compatible batteries.
---
Description
Charge your spare battery
As smartphones use more power and become faster, many people now have 1 or 2 spare batteries. If you don't have a separate charger, your handset can spend most if its time plugged in as you attempt to charge and recharge your batteries. The Momax Smart battery charger allows you to conveniently charge those spare batteries in a well designed desktop charger. Just plug the charging unit into a USB socket via the Micro USB lead provided and slide the battery you wish to charge into the unit.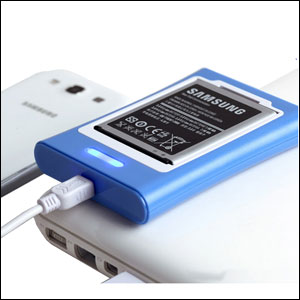 LED indicators to let you know when the battery is charged
The led light will let you know that the battery is charging and once fully charged the LED light will change colour, then you simply slide the battery out and it is ready to use in your handset. Designed specifically for the Samsung Galaxy S3 this charging unit will charge all compatible batteries.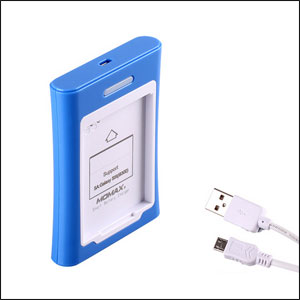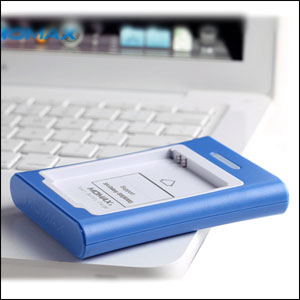 Nice and stylish design with built-in safety fixtures
Well designed, the Momax smart battery charger has a screw-less case and a rounded eye catching look. Safely is also important with any charging unit, so Momax has incorporated both anti-over charging and anti-short circuit safety features. The Momax smart battery is perfect for using at home, at work or due to its lightweight and compact construction, it is also perfect for to carry with you when traveling.
---
Key Details
Charger Type: Mains Charger
Part No: SBC02SAI9300