Why Buy?
2700mAh of power

Included back cover complete with kickstand

Talk, text, listen to music for longer
---
Description
Momax batteries are a great replacement battery for your Samsung Galaxy S i9000.
Made to high quality standards the Momax replacement batteries are great for users who use their phone extensively whilst out and about. Lets you keep talking and makes sure you don't miss important phone calls. Simply swap out with your original battery when you run low on power. Charges and functions just like your phones original battery.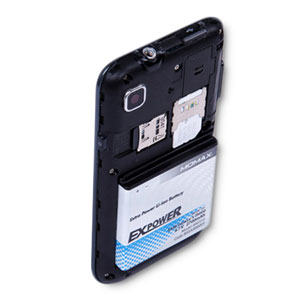 The momax EXPower features 2700mAh's of power which, compared to the original 1500mAh, so it offers more power to keep you talking, texting or browsing the internet for longer. As the battery contains more mAh than the original it is a larger size and Momax include a replacement back cover, complete with kick stand, to ensure that phone still looks stylish.