Why Buy?
Encourages exercise through fun and comparable interactivity

Helps you monitor your sleep patterns

Wearable anywhere, for any occasion

No charging required

Water-resistant to 100 metres

Incredible accuracy
---
Why not View a video about this product?
Description
Encourages exercise through fun and comparable interactivity
Get a kick out of fitness with the Misfit Shine. It tracks your steps, distance, calories burned and syncs these stats to your smartphone or tablet just by placing it on the screen. Simply tap Shine and a halo of lights shine through the metal casing to indicate your progress towards your daily goal, in doing so, it celebrates how much more you do each day.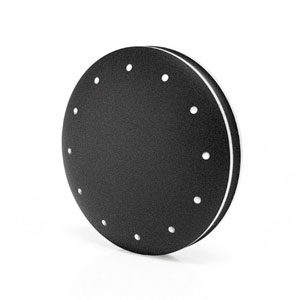 Shine encourages you to set goals, challenge friends and go further - one step at a time. That's how you turn everyday life into a social, achievable, awesome path to fitness.
Helps you monitor your sleep patterns
The Shine doesn't nap, even when you do. Slip it into your wrist band at night and it will measure your sleep cycle. Once the data syncs, graphs on your dashboard will reveal how long you slept and the number of times you woke up, giving you a sleep quality score. Over time, you can apply what you learn to help you sleep more soundly. The Misfit Shine Fitness Tracking Wristband also features a silent wake alarm, that gently vibrates to wake you up at your desired time, without disturbing your partner.
Wearable anywhere, for any occasion
Designed to be sleek, lightweight and unobtrusive the Misfit Shine is not only a fitness tracker it's also a fashion accessory. Complete with a wristband and clasp, the Shine can be worn anywhere, from your wrist to your shoe, your belt and even as a necklace, the shine truly is the perfect fitness accessory weather you're exercising or not.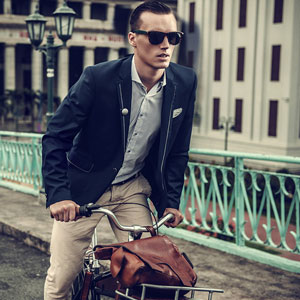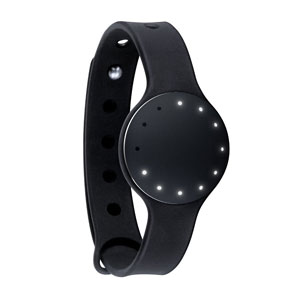 No charging required
Just like a watch the Misfit Shine can be worn all day and night without the need to be placed on charge. Running on traditional coin cell watch batteries, the Shine will last for up to 6 months at a time, allowing you to constantly track your daily goals for longer and with greater accuracy than other fitness bands on the market today.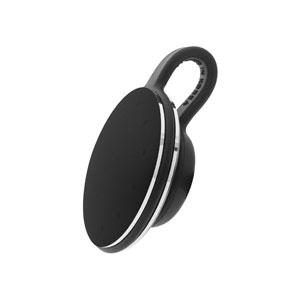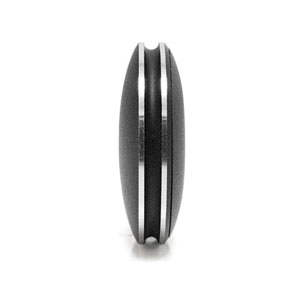 Water-resistant to 100 meters
With the Shine you really can track your activity anywhere. Water-resistant up to 100 meters the Shine is ideal for taking swimming and for runs out in the rain.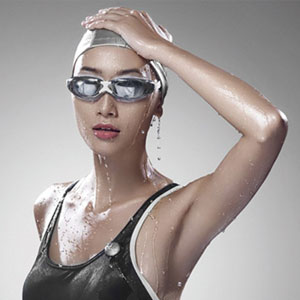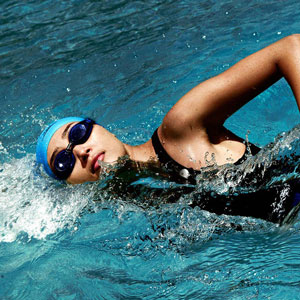 Incredible accuracy
Built-in advanced machine learning / sensor algorithms provide world class performance tracking that's second to none. The shine can even be attached to your shoe, making it perfect for track and road cyclists.
Magic Sync with the free iOS / Android App
Quickly sync your data from your Shine to your iOS / Android smartphone or tablet via the free Shine App or let it sync itself in the background while you train. The free Shine application allows you to check your daily progress, set your daily goals, see highlights of your day and even track your overall performance from when you started to where you are now.
Technical Specifications:
Dimensions: Height 27.5 mm, Width

27.5 mm, Depth 3.3mm

Weight: 9.4g
Compatibility: iOS 6.1.3 and above, Android 4.3 and above
Metrics Tracked: Step count, distance moved, calories expended, total hours slept
Battery: Coin cell watch battery
Water resistant: 100m
Languages: English, Arabic, French, German, Italian, Japanese, Korean, Malay, Portuguese, Russian, Simplified Chinese, Traditional Chinese, Spanish, Thai, Turkish.
---
Key Details
Bluetooth: Yes
Colour: Black
---
What's In the Box?
Shine monitor
One-size-fits-all sport band
Clasp
CR2032 battery
Battery replacement tool