Most Useful Customer Reviews
13th September 2011
Very nice magic switch
Very useful and very difficult to find. You can use data cable as Power Supply from usb power outlet. I also added a micro switch which shorts out pin 4 and 5 so you can switch the port to USB HOST and connect USB accessories like USB pens and others. Very recomended.
---
23rd October 2010
An indispensable accessory
This adapter has exceeded all expectations. I have tried a number other dedicated leads with the HTC Desire and found that the phone is not recognised for data transfer (in Windows 7) by the computer. This small device DOES work, it indicates clearly the mode it is in and it saves keeping yet another type of lead.
Read 7 customer reviews
|
Write a review
---
Description
Convert your Mini USB charger to Micro USB with this Micro USB charger adapter.
This adapter converts mini USB to Micro USB and is perfect for BlackBerry owners who have recently upgraded to the latest BlackBerry models so you can still use your Mini USB charger with the latest BlackBerry handset.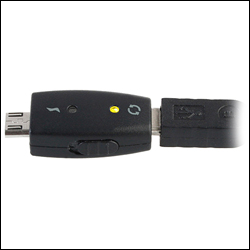 The adapter comes with a switch which allows you to switch between data transfer and charging so you don't have to keep swapping leads to charge or sync your phone.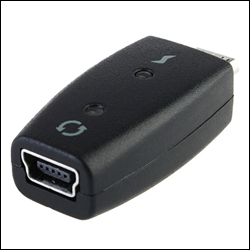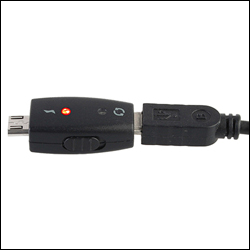 ---
Key Details
Charger Type: Charger Adapters