Most Useful Customer Reviews
11th August 2014
No Bubbles left behind!
Wow! I cant believe it! I actually managed to get the screen protector on PERFECTLY! It was all sorted only on the second attempt! Admittedly, the first attempt was the cats fault for being so dam hairy and jumping at the screen cloth on my lap at time of screen protector application!!! Result?...cat getting ejected from room for attempt number two! The screen protector went on faultlessly, with only one bubble that was removed easily with card supplied in pack. The fit is great, with only a tiny gap around edge to the screen. There is no drag from it either, unlike a lot of protectors out there these days! (Cat is allowed back in room now!) No animals were hurt in installation of the screen protector! I hope this review helps you!
---
16th April 2014
In A Class of their own..
I've purchased many cheaper screen savers from other web sites such as Ebay, and they've sort of done the job, but have either not lasted very long, fallen off, or just not really been up to the job, and I guess that's why they were cheap. The MFX Screen protectors however are in a class of their own, much stronger, better made, put it on the screen in one application, and then use the small piece of card to smooth out any remaining air pockets and it's JOB DONE! Well done MFX, these protectors really work well. I can honestly say hand on heart I recommend these to you.
Read 8 customer reviews
|
Write a review
---
Why Buy?
Prevents screen scratching and other damage

Easy to apply

Crystal clarity provides invisible protection

Comes with 5 screen protectors for 5 times the protection

Includes application card and screen cleaning cloth
---
Description
Prevents screen scratching and other damage
The MFX range of screen protectors are designed to keep your phone's screen clear from scratches and scrapes that could hamper your visibility. By creating a tough barrier between your screen and the world, any damage will be done to the screen protector and not the phone, keeping your device looking good as new.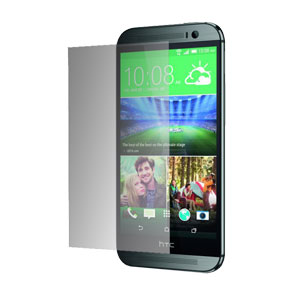 Easy to apply
MFX screen protectors are easy to apply, as they are custom cut for each device. Simply clean the screen with the included microfibre cloth, line up the screen protector with your phone and use the application card to smooth out any bubbles. Once on, the screen protector is practically invisible.
Crystal clarity provides invisible protection
While it's important to protect your screen, it's also vital that the screen protector does not hinder your smartphone use by clouding the screen or decreasing the sensitivity of the touchscreen. MFX screen protectors are specially made to provide optimal clarity, while also being thin enough to keep your touchscreen in perfect working order. Once on, you wont even notice the MFX screen protector is there.
Comes with 5 screen protectors for 5 times the protection
MFX screen protectors now come in packs of 5, so you've got 5 times the protection for your phone. You'll never have to buy another screen protector for the life of your phone with the MFX 5-in-1 screen protector pack.