Most Useful Customer Reviews
Sean Finlayson
York
Samsung Galaxy S4
11th December 2014
Worth the money!
I wanted a case for my phone that would be rugged, allow immediate access yet, most importantly it had to be waterproof. I ride my motorcycle in all weathers and I got fed up trying to use my phone through a plastic bag. The Lifeproof case meets all my requirements, and then some. It's actually submersible! I can't bring myself to test that but it certainly appears to be good. I've used the phone in the shower. I've knocked a glass of wine over the phone and instead of panicking and frantically trying to dry it, hoping it wasn't damaged, I just shrugged and rinsed the wine off under the cold tap and dried the phone knowing it would be ok! This case is not cheap, admittedly, but it's protecting a device that I use every day and carry with me everywhere and was worth £500 new. I think it needs the best all round protection I can afford. And this case is definitely that. Wish I'd got one ages ago.
---
Read 3 customer reviews
|
Write a review
---
Why Buy?
Allows you to use your Samsung Galaxy S4 underwater

IP-68 rating against water and dust for great protection

Made to U.S and U.K military standards

Protects your phone even in the most extreme conditions

Protects 100% of your Galaxy S4

Second generation Lifeproof case
---
Description
Experience the freedom to surf, sing in the shower, ski, snowboard or even go to work without fear of damaging your phone whilst you're enjoying yourself with the LifeProof Nüüd case for the Galaxy S4.

Very sleek, convenient and unobtrusive case
The LifeProof case is a very sleek, convenient and unobtrusive case which keeps the unique shape and style of your Galaxy S4. The LifeProof case adds only 1.5mm in thickness to the Galaxy S4 and weighs less that 28g. It's made from a unique waterproof material that provides a comfortable grip that also adds great protection. The Nuud case covers your S4 and creates a tight seal against the screen so you still have full access to your S4's touchscreen, losing none of the usability of your device.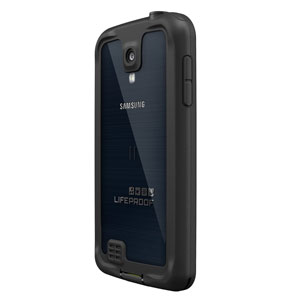 IP-68 rating and designed to military standards
The LifeProof case is designed to protect your Galaxy S4 against everyday damage and is designed to military standards. It features a full IP-68 rating against water and dust so you can be assured that it will protect your Galaxy S4 from whatever your day throws at it.

Double AR-coated optical glass for crystal clear view and protection under water
The case features a double AR-coated optical glass lense which provides unprecedented crystal-clear photo and video quality. It also means that it has the ability to be taken up to 2 metres under water without damaging your phone. The case is also designed to improve the bass and mid-frequency speaker response by utilizing the back of the case as a sub-woofer for a richer, fuller sound.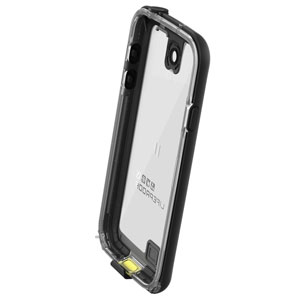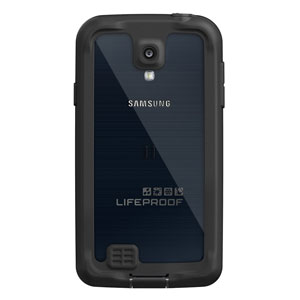 Provides access to all of your phones ports and features
Whilst in the LifeProof case, you still have access to all of your phones features, including the touch screen, without having to remove it first. Providing the ultimate in protection and functionality.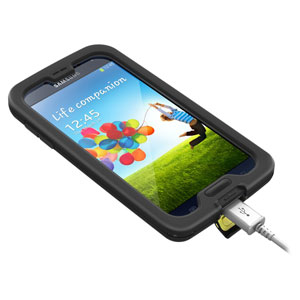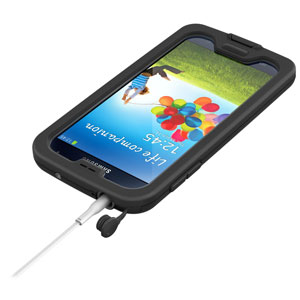 ---
Key Details
Colour: Black
Part No: 1803-01