Most Useful Customer Reviews
29th November 2015
Great case
Really good case, very easy assembly but not suitable for every make of head phone due to the size if the hole where the jack hole is sealed. I work in construction so needed this to be shock proof and dust proof , I haven't dropped it yet but it is completely dust free and the fingerprint ID works fine. The delivery was lightning fast so would definitely recommend mobile fun to everyone.
---
James
Perth, Scotland
iPhone 5S
9th January 2014
Good solid case, without getting in the way
I had used a LifeProof case on my previous iPhone - a 4S - and been very impressed with it. When I moved to a 5S, I was caught in a dilemma: lose the "Touch ID" feature by using an older case, or go without protection? Particularly after getting caught walking in very heavy rain, I didn't like that idea. Enter the latest LifeProof. Somehow, they had managed to find a waterproof shield which didn't obstruct the Touch ID sensor - the incredible protection I had enjoyed before, without giving up any of the phone's features. For all the protection, it's incredibly easy to fit, too. It isn't cheap, but it's certainly great value: nothing else comes close for peace of mind without any loss of access.
Read 16 customer reviews
|
Write a review
---
Why Buy?
Allows you to use your Apple iPhone 5S underwater

IP-68 rating against water and dust for great protection

Made to U.S and U.K military standards

Protects your phone even in the most extreme conditions

Works fully with the iPhone 5S's Touch ID feature

Protects 100% of your iPhone 5S
---
Why not View a video about this product?
Description
Experience the freedom to surf, sing in the shower, ski, snowboard or even go to work without fear of damaging your phone whilst you're enjoying yourself with the LifeProof Nüüd case for the iPhone 5S.

Very sleek, convenient and unobtrusive case
The LifeProof case is a very sleek, convenient and unobtrusive case which keeps the unique shape and style of your iPhone 5S. The LifeProof case adds minimal bulk to the iPhone 5S and weighs less than 30g. It's made from a unique waterproof material that provides a comfortable grip that also adds great protection. The Nuud case covers your 5S and creates a tight seal against the screen so you still have full access to your 5S's touchscreen, losing none of the usability of your device.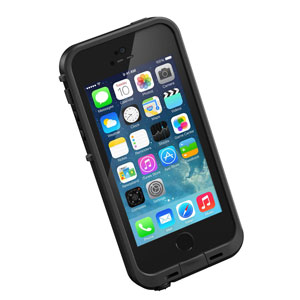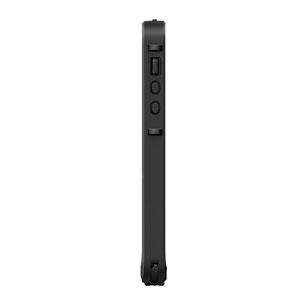 IP-68 rating and designed to military standards
The LifeProof case is designed to protect your iPhone 5S against everyday damage and is designed to military standards. It features a full IP-68 rating against water and dust so you can be assured that it will protect your iPhone 5S from whatever your day throws at it.

Double AR-coated optical glass for crystal clear photos and videos
The case features a double AR-coated optical glass lens which covers the 5S's camera lens and provides unprecedented crystal-clear photo and video quality. It also means that it has the ability to be taken up to 2 metres under water without damaging your phone. The case is also designed to improve the bass and mid-frequency speaker response by utilizing the back of the case as a sub-woofer for a richer, fuller sound.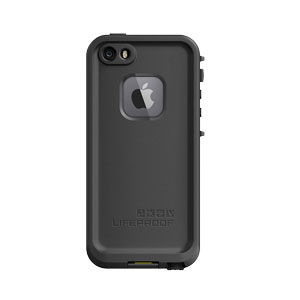 Works fully with the iPhone 5S's Touch ID feature
The LifeProof Nuud Case for the iPhone 5S is fully compatible with the 5S's fingerprint touch ID feature, meaning you don't have to take your device out of the case to activate it.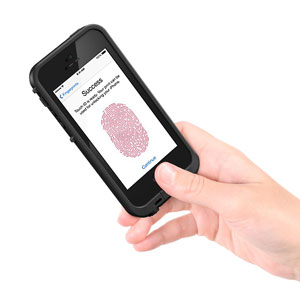 Provides access to all of your phones ports and features
Whilst in the LifeProof case, you still have access to all of your phones features, including the touch screen, so you'll have the same functionality as you would with an uncased iPhone 5S.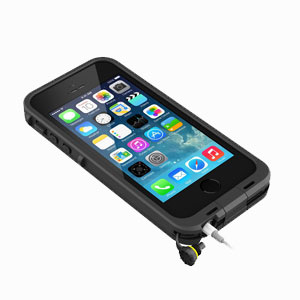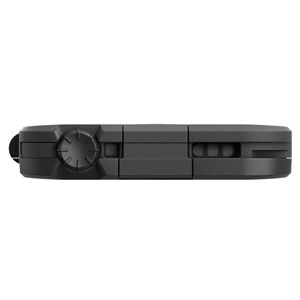 ---
Key Details
Colour: Black
Part No: 77-53685