Most Useful Customer Reviews
vikas kulsange
Nagpur
nexus 5
13th December 2014
good for nexus 5
I am really impressed
---
Andrew Chinn
United Kingdom
HTC One M8
15th July 2014
Feel like James Bond, treated like an Alien
When my LG G Watch first arrived, I was like a kid in a sweet shop (candy shop for any of our friends over the pond). I removed MY new G Watch, and after fumbling around looking for an 'on switch' for several minutes, I admitted defeat and reached for the user-guide. Having glanced over it briefly in the very male "just find the bit I need to read and ditch the user guide" fashion, I removed the magnetic charging dock from the box and plugged it in. I booted 'The Watch' up and immediately finding it needed a software update...hit install...only to be faced with the message "Battery 8%, charge before update". Why oh why would you do this to me? I had to pretty much forget I had The Watch for the next couple of hours while I charged it to full, resisting the temptation to play. After what seemed to be the longest two hours the Universe has ever dragged me through - it was charged and ready for installation of the software update. DONE. I carefully wrapped the watch around my wrist and gasped slightly as the screen knocked against my cufflink, I now need to be aware of my clumsy limbs knocking this against any walls that jump out at me in the future. I opened the Android Wear application on my HTC One M8 and paired it. Now I was connected, now, I am invincible. With saliva still running from my mouth with excitement, I am comforted by The Watch being IP67 "dust/water/drool" resistant. It was now lunchtime, I had an hour to get back to my local village pharmacy and pick up a prescription, and hell yeah...I suddenly need directions from The Watch to get there! IT guided me, turn by turn, right from my wrist, that is cool. Arriving at the pharmacy, I stretched out my arms onto the counter, I received a Hangout message from a friend, hit reply and spoke to my wrist...the female pharmacist stared at me, stared at The Watch, looked back at me, hurriedly packed my prescription and thrust it towards me, she wanted me out! I am an alien to her! What had she just seen? Is this man from the future? No but I damn well feel like it - I am Doc, all I needed now was a DeLorean! The Watch directed me back to work (yes I still needed directions for the journey I do on a daily basis) and upon arrival at my relatively normal, non-futuristic looking desk, I needed to get looking for more apps. Oh, oh no, it isn't? It is! Someone has already released "Flopsy Droid"...yet another copy of that cult classic "Flappy Bird"...but now I can play it on The Watch! I was never into it initially, but if there is a reason for installing something just so you can show people how far ahead from time you have travelled, that is it. I'm already finding it relatively normal walking through the offices at work having a conversation with my wrist, with people taking a wide berth as they pass me, afraid that I'm going to experiment on them with my probe. Why aren't we all wearing The Watch? The people that do stay near me long enough to hold a conversation just think it's laziness, but until you feel the aura of power that suddenly envelopes you as you wrap The Watch around your wrist, you just won't understand. You need to be at one with The Watch, to understand The Watch. If you're reading this and thinking I sound a little detached from reality, you couldn't be further from the truth. I am the future, and you, are just a mere mortal. When you become one with The Watch, when you have read this and decided to part with a very small sum of coinage to take delivery of this magnificent, God like feeling, rest assured you will not be disappointed. You're waiting for the Moto 360 I hear you cry? You're waiting for something that has never been seen working, you're waiting for the "traditional" circular face, break from tradition, that is after all, what technology is all about... If you buy this, they will come. N.b - I accept no responsibility for any failures of The Watch to give you the God-like powers I have described, this is merely a review of the power that has befallen me. And as you can see from my review...I am on medication. Buy The Watch!
Read 10 customer reviews
|
Write a review
---
Why Buy?
Keep up-to-date without having to touch your phone

Powered by Google's Android Wear

Just say "OK Google" to activate features

Always on, a screen that never sleeps

Downloadable apps to customise your LG G Watch

Pairs to your phone via Bluetooth removing the hassle of tangled cables

Water and dust-resistant
---
Why not View a video about this product?
Description
Keep up-to-date without having to touch your phone
Convenient, good looking and distinctive - the LG G Watch powered by Android Wear allows you to check your Facebook alerts, catch up on your Tweets, texts and e-mails, make calls and also listen to your music while keeping your hands free. The LG G Watch features an easy to use, ultra-responsive touch display - making it simple and easy to navigate your way around with a simple touch, press or swipe.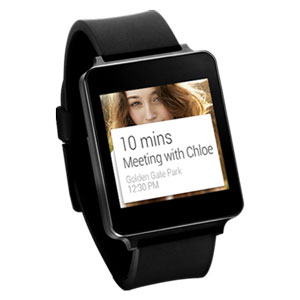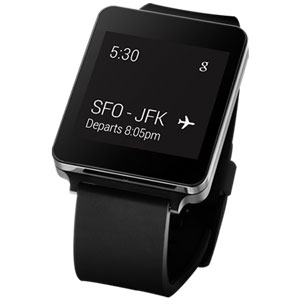 Powered by Google's Android Wear
Software designed specifically for small and powerful devices worn on the body, Google's Android Wear operating system takes advantage of Android's core benefits and brings them to a wearable form factor.
With the power of Google, you can be alerted of important events and notifications all from your smartwatch. Learn about any change to your flight's schedule or whether your journey has any delays along the way - the LG G Watch powered by Android Wear ensures you are never out of the loop.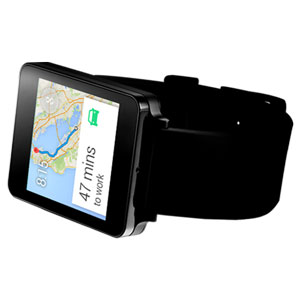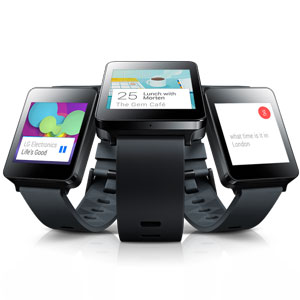 Just say "OK Google" to activate features
No need to press any buttons, simply say "OK Google" and take control of sending text messages, running Google searches, checking driving distances and many more areas besides - all by simply speaking to your smartwatch.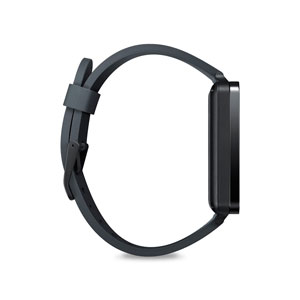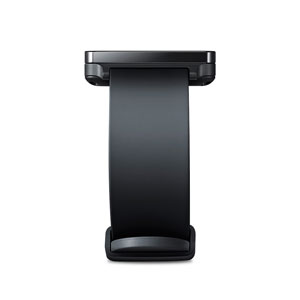 Always on, a screen that never sleeps
Easily check the time and weather conditions by simply looking at your G Watch. No need to press a button to trigger the display to turn on, the G Watch remains on 'all of the time' so you can quickly and conveniently view the information.
Downloadable apps to customise your LG G Watch
The LG G Watch features exciting and powerful apps so you can personalise your G Watch and make it your own.
Pairs to your phone via Bluetooth removing the hassle of tangled cables
Missed an important call or SMS because you couldn't hear or find your phone at the bottom of your handbag or pocket? With the G Watch this is now a thing of the past. Using innovative Bluetooth technology, the watch displays the caller ID and vibrates as your phone is ringing or when you receive an SMS. Reject or mute the call with a button on the watch or use the Bluetooth headset or mobile phone to answer the call and start chatting.
Water and dust-resistant
The G Watch features water and dust resistance, ideal for active users or for those who still want to be notified of contact activity even when in the shower or in rough conditions.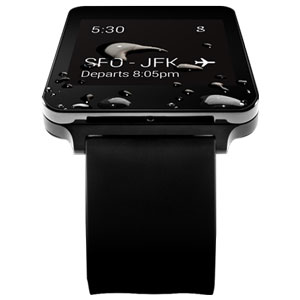 ---
Key Details
Bluetooth: Yes
Colour: Black, Grey
Part No: GW100