Most Useful Customer Reviews
5th September 2013
Just the ticket
I was searching for a decent charger that would support my new mobile as my old samsung charger was of a lower Amp so would not only charge it slower but likely as suggested by a samsung worker not fully charge it in the first place. I needed a spare to use as I'm not always at my desk and this compatible charger does the job well. Its safe to use as the voltage is the same output but the higher Amperage means it charges very fast, Under 3 hours from flat roughly. So its worth the money in my view. Also it can be used for charging some Tablets as they require a higher Amp output. Also the service from MobileFun has been excellent, arrived quickly and protected.
---
Roxana Spiff
Letchworth Garden City
Samsung Galaxy S3 & S3 Neo
30th July 2015
Good solid charger
This charger is well built. It looks really solid and hopefully it will last a long time. I'm not a fan of the LEDs these new chargers seem to come with. No one needs that shining in their face when they're trying to sleep. I've used it for about a month and it's not falling apart like a lot of chargers do, and that's with a bit of rough handling. It doesn't work on my S3 though. For that and for the annoying red light I'll dock a star. For my Neo it works very well and charges quickly. Good buy.
Read 3 customer reviews
|
Write a review
---
Why Buy?
Built in Micro USB lead

Compatible with any Micro USB device

2.1 Amp output will charge the latest smartphones and tablets efficiently

LED status indicator to prevent overcharging and damage to your handset
---
Description
This micro USB mains travel charger is an essential item for every trip. This matte black mains charger simply plugs into the wall socket and will charge your smartphone or tablet making it an essential item for any home. The plug design has been chosen to ensure you can easily hold the unit to plug it in or remove the unit from the socket. The 1 metre long cable is long and flexible enough to let your device rest on a suitable surface whilst charging from the wall socket. If you need reassurance regarding this charger's quality, this charger is tested to exceed British quality standards (the CE mark).
Built in Micro USB lead
The Kit: Micro USB 2.1A mains charger comes with a built in lead which is designed to charge any Micro USB device.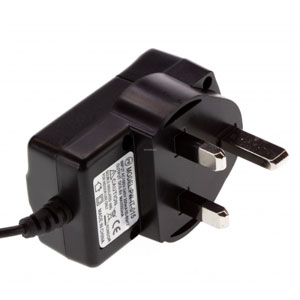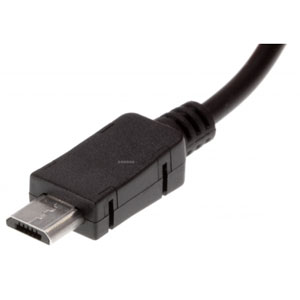 Compatible with any Micro USB device
The mains charger is fitted with a Micro USB connector which is compatible with any Micro USB device whether is a mobile phone, tablet computer or MP3 player. The metre long cable gives you the freedom to charge your phone and still keep your phone at an easy to view angle.
2.1 Amp output will charge the latest smartphones
The charger features a 2.1 Amp output which means that it will charge the latest smartphones and tablets quickly so your phone can be ready to use when you need it. The charger also includes a green LED status indicator which lets you know when the Kit: charger is charging your device. it also features a charging cut off which stops your phone from being over charged, resulting in damage to your handset.
Technical Specifications
Input UK Plug: 100-240V (50-60 HZ)
Output: 5 Volt; 2.1A
---
Key Details
Charger Type: Mains Charger
Colour: Black
Part No: 8600MC2NK